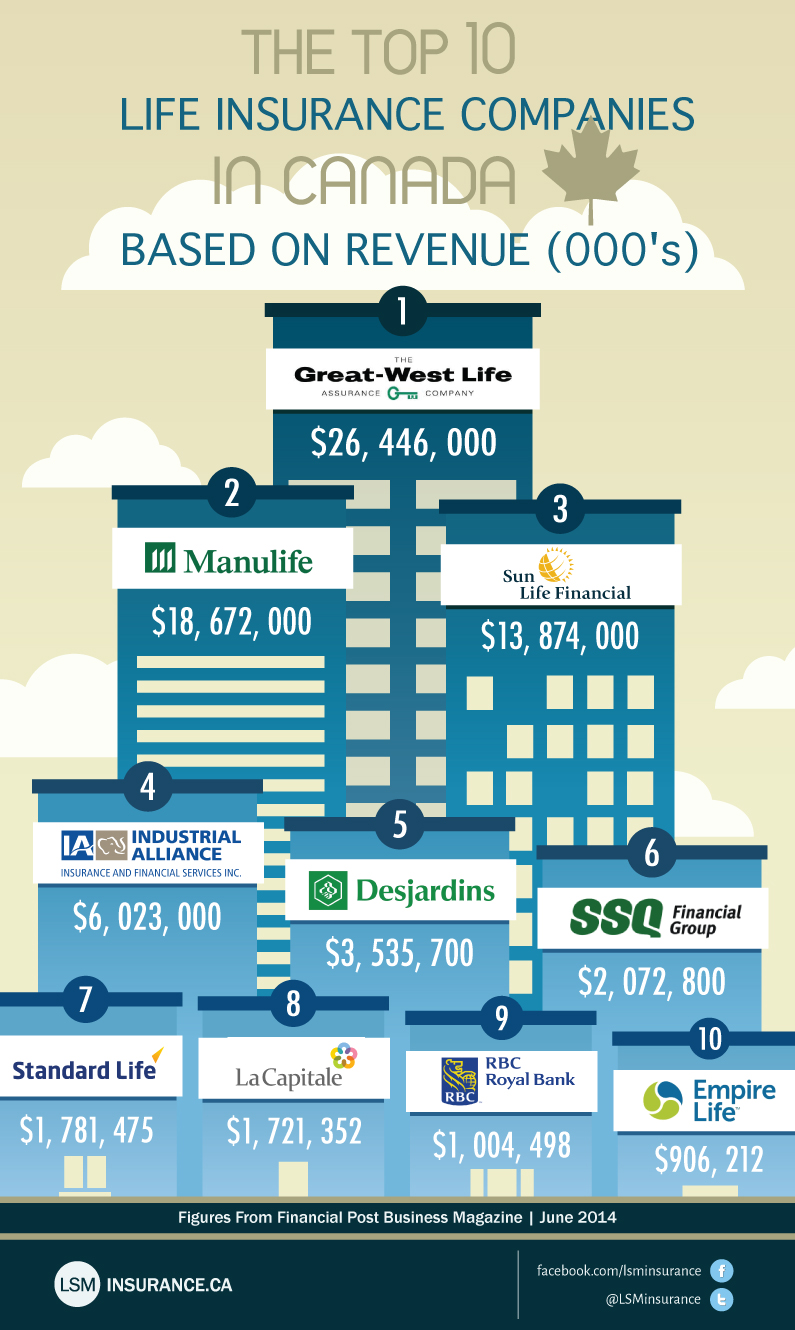 Last year, based on findings from Financial Post Business Magazine in June 2014, LSM Insurance is releasing its list of The Top 10 Life Insurance Companies for 2014.
Not much has changed from last year. Great West-Life Co. still has the top spot, followed by Manulife Financial, Sun Life, and Industrial Alliance in the top four. A slight movement has happened in the middle and the bottom of the list, with SSQ Life Insurance overtaking Standard Life one spot and La Capitale reversing positions with RBC by one position.
Another trend we noticed is a significant reduction in revenue across the board compared to last year, with most companies going down at least $1 million from where they were in 2013. Plus, the gap between leader Great-West Life and its next closest competition remains as significant as it did in 2013.
There are no new companies on the list, just a reorganization among the previous year's top ten.
| Company | Revenue (000s) |
| --- | --- |
| Great-West Life Co. | $26,446,000 |
| Manulife Financial | $18,672,000 |
| Sun Life Financial | $13,874,000 |
| Industrial Alliance | $6,023,000 |
| Desjardins Financial Security | $3,535,700 |
| SSQ Life Insurance Co. | $2,072,800 |
| Standard Life Financial Inc. | $1,781,475 |
| LA Capitale Civil Service Mutual | $1,721,352 |
| RBC Life Insurance Co. | $1,004,498 |
| Empire Life Insurance | $906,212 |