Examples of SSQ Life Insurance Quotes
Here are a few examples of SSQ Life Insurance quotes (as of January 2020). Please consider that these are approximate rates.
Term 10,
Coverage $100,000
Male, non-smoker
$ per month
Female, non-smoker
$ per month
30 years old
N/A
N/A
45 years old
$14.85
N/A
60 years old
$52.38
$39.33
Term 20,
Coverage $100,000
Male, non-smoker
$ per month
Female, non-smoker
$ per month
30 years old
$15.66
N/A
45 years old
$35.01
$24.12
60 years old
$136.17
$80.82
SSQ Life Insurance : Overview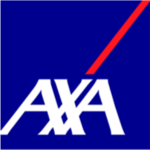 SSQ Life Insurance Company Inc., similar to other Canadian life insurance companies, offers numerous products targeting clients with various insurance needs.
SSQ Insurance is a mutual company and it was founded in 1944. With over 3 million customers SSQ Insurance is one of the largest Quebec-based insurance companies. SSQ Life Insurance enjoys an excellent reputation nationwide with a network of approx. 4,000 brokers and advisers coast to coast.
In September 2011 Intact Financial Corporation completed the sale of AXA Life Insurance Inc to SSQ, Life Insurance Company. The price tag on this deal was $300M. Axa Life Insurance Inc was employing ~250 employees and was offering a range of life and health insurance products via a network of agents.
They have approx. 2,000 well-qualified employees who help individuals and businesses to choose from a variety of life (whole, term, decreasing and universal life insurance products), accident and sickness coverage (critical illness and disability insurance) and general insurance
In September 2019 the international credit ranking agency A.M. Best upgraded its ratings outlook for SSQ, Life Insurance Company Inc, changing it from "A-" to "A (excellent)"
Strengths / Plusses
Weaknesses / Minuses

They have a built-in Extreme Disability Benefit on their term insurance policies.
They have a unique Disability Insurance program for blue collar workers.
They have a wide range of Term policies: 10,15, 20, 25, 30, 35, or 40

Their Universal Life band is not competitively priced in any age bracket.
LSM Insurance is an Independent Life Brokerage celebrating 25 years in Canada. We are contracted with Desjardins Life Insurance and over 15 leading life insurance companies in Canada, helping make sure you get the best plan at the best price.