LSM Insurance in Media outlets
Canadian cannabis users could see higher premiums when edibles become legal
July 9, 2019

The threshold ranges from two to four cannabis usages per week, depending on the insurer, said Lorne Marr, LSM Insurance's director of new business development.
…
Read more
---
CBC Ontario Morning: Is Four Day Work Week a Good Idea?
July 18, 2019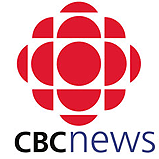 Since 2008 LSM Insurance has been providing its' employees with an option of working longer days in order to get an extra day off. Lorne Marr, a Director of LSM, suggested an idea of working four days a week during a height of 2008 financial crisis. Thus LSM Insurance became one of the first companies in Ontario that implemented a four day work week.
…
Listen to episode
---