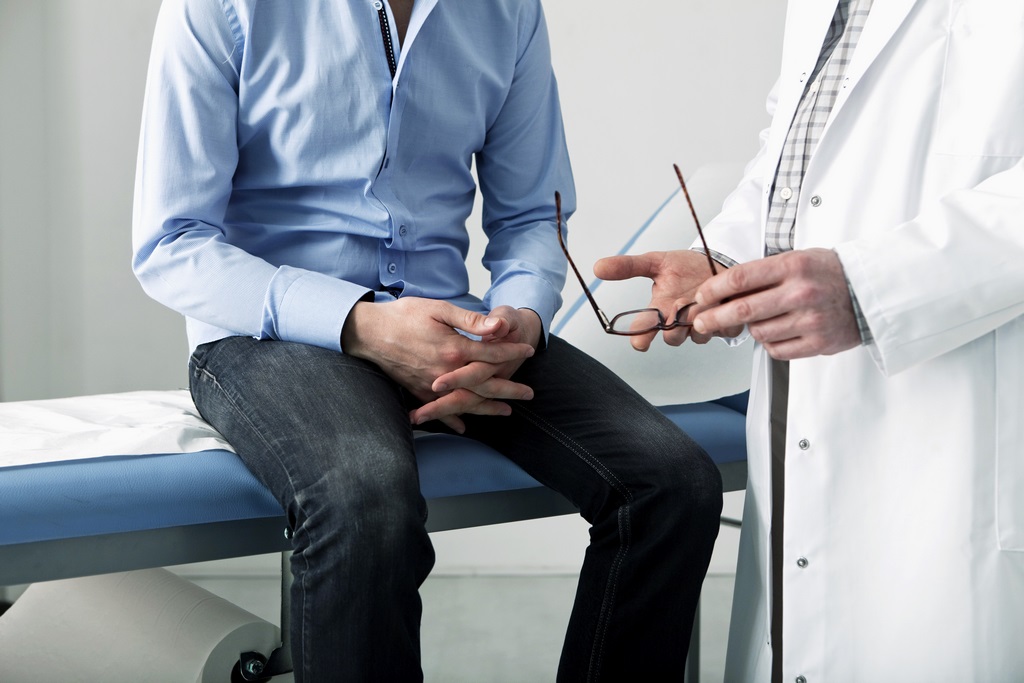 The Canadian Cancer Society will tell you that one in four Canadians is expected to die from cancer and that cancer is the leading cause of premature death in this country. If that weren't enough, 40% of women and 45% of men will be diagnosed with cancer in their lifetime.
According to a 2009 report released by the Canadian Cancer Society, the average cost of a single course of cancer drugs is $65,000, which is nearly as high as the average Canadian's annual income, and only three provinces in this country cover 100% of cancer drugs: B.C., Alberta, and Saskatchewan. However, even in these provinces, one in 12 people face what are considered catastrophic drug costs that amount to more than 3% of their net household income. In addition, medical issues and illnesses are still the third leading cause of bankruptcy in Canada, behind job loss and divorce, despite the public health care system.
All of this shows that not only can a critical illness diagnosis ruin you emotionally, but it can also devastate you financially as part of a crippling one-two punch. The good news is there is something of a lifeline available. It's called critical illness insurance and it will give you a tax-free, lump sum payment soon after diagnosis to cover whatever you wish and hopefully remove the majority of the financial burden, wherever it happens to come from. Sure, cancer is only one critical illness, but critical illness insurance can cover up to 20 serious illnesses, including those that make up 90% of the claims — cancer, heart attack, and stroke — and these days, thanks to advances in the medical field, you're much more likely to suffer a critical illness and live than you are to die suddenly, which means financial hardship is likely what will be left behind.
If all of these statistics are making critical illness insurance sound like something worth buying, WalletPop wants to walk you through how to get your own policy, from the different types of policies available to the caveats you need to keep in mind during the process of application and collection.
What Can Critical Illness Insurance Do for You?
Among the twenty serious illnesses a critical insurance plan might cover are heart attack, stroke cancer, multiple sclerosis, HIV/AIDS, Parkinson's disease, and organ transplant — but it really depends on the plan you select. However, if you are diagnosed with a covered illness, what you can use your lump sum payment for is limited only by your imagination.
"The money can be used for whatever you want to use it for," says Glennis Deslippe, living benefits specialist at Integral Financial Services Inc. in Surrey, B.C. "It can help make your mortgage payments every month, it can help pay for extra medical treatment or the costs of treatments that aren't covered outside of the hospital and if your spouse needs to take time off work, it can help replace that person's salary."
Speaking of salary, if you're already receiving disability insurance to replace a percentage of your income, critical illness insurance may cover the rest.

"It helps fill the gaps between any disability insurance they may have," say brokers of LSM Insurance Services Ltd. in Markham, Ontario. "Normally, disability insurance –if you have it — will only replace somewhere in the neighbourhood of about 60% of their income and for higher income earners, it may even replace less than that."
Policy face amounts can range from $10,000 to $2 million, depending on the plan and whether you can afford the monthly premiums. "The average amount that people buy is normally two years of their salary," says Deslippe. "What triggers a claim on all plans is a diagnosis of one of the covered conditions, which must fall under a medical definition held by the insurance company and you have to survive 30 days in most cases."
How Much Does it Cost and How Do You Apply?
Cost relative to benefit is always a top concern among those looking for insurance of any kind. In the case of critical illness, the premiums depend on age and health history. "The older you are, the more expensive it gets," says Deslippe. "For example, if you were a 20-year-old, male non-smoker and you wanted to buy $100,000 of insurance with a ten-year renewable, [meaning the rates double every ten years] the base cost on that would be $24 a month. If you were 40-years-old, the base cost on that would be $48 a month."
There are generally certain steps you must go through to apply for critical illness insurance. "There's a series of health questions," LSM Insurance experts say. "You'll generally meet with a nurse and if the insurance company has to verify anything they will write to the insured's doctor. It's very similar to applying for life insurance, but they will look at everything in a little more detail."
The criteria needed for qualifying for a critical insurance plan is a little bit stiff. "It's more stringent underwriting than life insurance," they explain. "They look at your personal health history as well as family health history. Whereas, life insurance looks more at your personal health history, it doesn't look at family health history. So if you have two people in the family who had a heart attack prior to 50, it may be difficult to get critical illness coverage."
However, a less than stellar personal or family health history doesn't automatically disqualify you from coverage. "You can still get it, but it may be on a modified basis where you'll pay an extra premium." This is typically known as a rated premium. There are also simplified-issue policies, which issue a policy to anyone as long as they correctly answer a few health questions. "The payouts on those policies are generally smaller, so the maximum face amounts will be smaller. The premiums would be more, but the face amounts could be between $25,00 to $100,000," explain professionals from LSM Insurance.
Types of Policies
There are variations in the types of critical illness policies you can buy in addition to the 10-year renewable policy mentioned earlier. "You can buy a 20-year policy, so they fix the premiums for 20-years, or you can buy a level policy where the premiums never change to age 75 and a permanent policy where they never change until age 100. You can also put a return-of-premium on your policy with most plans, where you get 100% of your premiums back if you never claim. Depending on the company, you will have to have the policy for 10, 15 or 20 years before you get your money back," says Deslippe.
Those that cannot qualify for an individual plan may still be able to get coverage through a group plan. "If an employer has group benefits, they can add critical illness insurance," says Deslippe. "Everybody gets onto the plan, but the restriction on that is a 24/24 Pre-Ex, which means if you had any signs or symptoms of critical illness 24 months before you were on the plan that results in a critical illness diagnosis up to 24 months after you are on the plan, you won't be able to claim."
"Individual plans may also have exclusions. If someone has a hearing problem, they may have a 'loss of hearing' exclusion."
Usually, the contributed amount is a percentage of salary and face amounts dependent on the number of people in the group, but it can be $5,000, $10,000, or $20,000 (smaller than individual plans). Your employer can also insure different classes, like management only or all employees. Premiums are also pretty cheap at $0.80 per $1,000 ($7 or $8 per employee for a $10,000 benefit.)
Life Insurance vs. Critical Illness Insurance
Many people wonder if it's worth getting life insurance if you already have a critical illness plan. This is a question best answered by your circumstances. "If you are young and single and you don't have any debts or anything, chances are you're going to need the critical illness insurance more than you're going to need the life insurance," explains Deslippe. "If you have a mortgage and a family, you'll need the life insurance definitely, but also get some critical illness insurance so you can make sure you can make those payments. Disability insurance is also needed to protect your income."
Published in WalletPop.ca
By Aaron Broverman