Our mission is to help Canadians find the best and most affordable life and living benefit insurance solutions in Canada.





What insurance product are you interested in?
5 reasons to choose LSM Insurance for all your life insurance needs in Canada
Many insurance brokers work with just 2 or 3 companies. We have access to over 20 Canadian insurers.
One of the oldest and most respected life insurance brokerages in Canada.
Offering life, disability, critical illness, health and other insurance solutions across Canada.
Able to provide insurance for complicated cases (e.g. health pre-conditions, seniors, etc).
Serving Canadians for over 25 years.
LSM Insurance in the news






What clients say about LSM Insurance
Raymond and Shauran Ramdihal:
"… We were thrilled with the level of service you provided. You made the entire process of buying insurance enjoyable and you saved us money in the process…"
Leigh-Ann Rousom:
"… We want to thank you for the excellent customer service and value of your products. We are particularly happy with YOU as our provider. …"
Arthur Balaniuk:
"… I am very pleased with the plan they set up. It's easy to see why they have become so successful and I would not hesitate to refer others looking for insurance and investment solutions to LSM Insurance…"
Yang Yang and Anna Yang:
"…We were very pleased with the service provided by LSM Insurance.
They were persistent without being pushy and helped us get a great plan at a great price..…"
Life Insurance in Canada - Expert Blog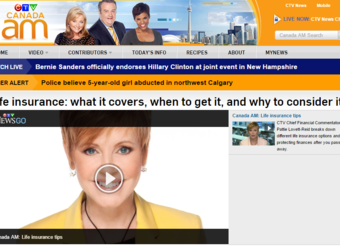 LSM Insurance President, Chantal Marr, was quoted by CTV News' Chief Financial Commentator, Patricia Lovett-Reid on Canada AM.Pattie shared Chantal's top 5 reasons why someone with dependents should buy life insurance. Check out the video and blog post below: Life insurance: what it covers, when to get it, and why to consider it By Pattie Lovett-Reid, Chief Financial Commentator, CTV News @PattieCTV Published Thursday, June 4, 2015 7:37AM EDT I'm not going say: everyone needs life ...
Continue reading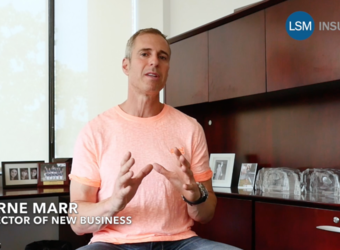 grat·i·tude ˈɡradəˌt(y)o͞od/ noun noun: gratitude the quality of being thankful; readiness to show appreciation for and to return kindness. "she expressed her gratitude to the committee for their support" There are many important qualities that impact the way we perceive the world, how we do business, how we interact with others, and coincide with our overall happiness. One of those qualities is ...
Continue reading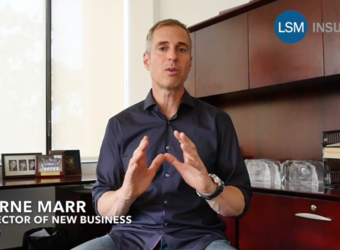 When it comes to getting a life insurance policy, many individuals consider their health as the main or only factor that would affect their ability to qualify and their rates. However, there are various factors that go into determining this. One of the factors that a plethora of people forget about is occupation. While a majority of jobs are not considered dangerous, there are those who put their life on the line ...
Continue reading
Tool to explore Life Insurance in Canada
LSM Insurance equips Canadians with numerous tools to understand life, disability, critical illness, and health insurance. This section will also allow you to find out more about all Canadian life insurance companies, explore expert insurance tips, and learn more about each insurance type. Should you have any questions, our knowledgeable insurance experts are happy to help you.