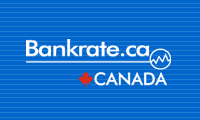 May Alexander knows all about kids and accidents. As mom to two active boys, ages five and seven, she's seen her fair share of bumps and bruises. Those she can handle, but it's the big things – major accidents or injuries – that scare her: first and foremost the horror of her children getting hurt, but also how she'd cover the cost of everything from rehabilitation to prosthetics. As a result, this Toronto mother invests in accident insurance … just in case.
"Anything that says 'insurance' on it, I go for it," says Alexander (not her real name). "It is not very expensive and I don't know if I could come up with the money myself to replace (a) leg."
With kids heading back to school, embarking on field trips and gearing up for sporting activities, a primary concern is safety. Each September, school boards provide parents the opportunity to purchase student accident insurance and pamphlets usually go home the first week of school.
Peter Duncan, who coordinates the insurance program for the Rainbow District School Board in Sudbury, Ont., says participation is voluntary. "We don't mandate it but we strongly recommend it, particularly to parents of children in sporting activities… where getting your teeth knocked out is a pretty common event."
That said, take up "is unbelievably low," he says. "I think people assume they're covered elsewhere or that the board insures students, but we don't."
Between Canada's health-care system and for some, employer group insurance plans, many parents have coverage. But accident insurance is designed to fill the gaps or provide peace of mind for those, like Alexander, who aren't part of a group plan.
Insurance offer round the clock coverage
This type of insurance not only covers accidents that happen at school, but anytime anywhere, even during summer holiday. Coverage is 24/7.
"It's a fairly niche product and there are not a lot of companies that offer it in Canada," says LSM Insurance Team. "It tends to be sold through direct marketing and there is not a lot of broker networking involved."
Most programs in Canada are underwritten by Vancouver-based Industrial Alliance Pacific (IAP) and Hamilton, Ont.-based Reliable Life Insurance.
Reliable Life Insurance operates the parent-friendly website, InsureMyKids.com, where families can choose from a variety of plans — Bronze, Gold, Silver and Platinum. The IAP Kids Plus program includes the Active Plan, as well as the cost-conscious Value Plan.
How much is it?
When Tony Phillips thinks back to his own accident-plagued youth, he wonders if the same series of broken bones and mishaps is in store for his boys. With that in mind, the Oakville, Ont.-based dad is taking a hard look at accident insurance. "The price seems low… it might be a good idea," he says.
InsureMyKids annual fees range from $12 to $26.50, covering September to September, while Kids Plus costs $13.50 or $31.95.
What's covered?
Coverage is quite detailed. For example, InsureMyKids offers unlimited dental and limited coverage for future dental as a result of the initial accident; a per diem for dismemberment or loss of use of an extremity (a toe might fetch $150, but a foot would be $150,000); total permanent disability and death; $300 for eyeglasses (if broken or not required prior to the accident); $6,000 tuition benefit to cover things like at-home tutoring; extended hospital coverage; $6,000 for rehabilitation; and $750 for a fracture or dislocation.
Note, however, that benefits are geared towards those who are involved in an accident: it is in no way a replacement for traditional health benefits.
It's important to read the fine print, of which there is plenty, to get a true sense of the details, which include everything from reimbursement for hospital parking to coverage for those who get rabies. Then there are the incidentals — things most parents don't, or would prefer not to think about: repatriation of the body for accidents outside the country, family transportation and accommodation should a child be injured away from home, counselling, and little things such as money towards the rental of a hospital TV.
Who's eligible?
It's worth noting that it's not just for kindergarten, elementary or secondary school students. InsureMyKids insures any child over six months who attends a licensed day care, preschool or play school full time, as well as college or university students (as long as they haven't made arrangements to take a full-time job). Students who are home-schooled are also candidates, as long as their curriculum is board or ministry approved.
Through IAP, children between six months and 19 years are candidates, regardless of whether they attend school. Those 20 or older can be enrolled in the company's Adult Plan. IAP also covers most children with illnesses, such as cancer or epilepsy, however injury or death as a result of the pre-existing condition are not covered.
Is it worth it?
"Accident insurance tends to be a higher profit product for insurance companies because the chances of (using it) are pretty low," says LSM Team, adding that as with all kinds of insurance, it comes down to mitigating risk. "Any coverage has some value, but you have to weigh that value… the chances of a child losing a limb is, thankfully, very infrequent."
For parents like Alexander, however, it's the one investment they're willing to make, with the hope it never pays off. "I am superstitious," she says. "I like to believe that if I buy it, I won't have to use it."
By Michelle Warren – On Bankrate.com