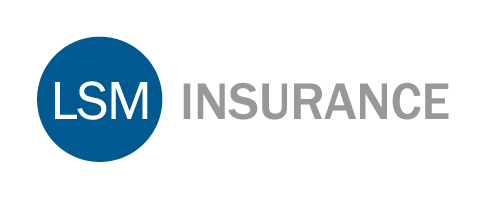 Off Bay Street News – Markham Daniela Cambone
"Have a philosophy to do more," is LSM Insurance's mantra, a Million Dollar Round Table qualifier for the past 12 years. They spend over $20,000 a year solely on promotional items for clients, which seems to be a small investment in comparison with the huge returns it brings in.
Ranging from mugs to ice scrapers, no client is left empty handed. "With each sale, we send a couple of movie passes. We started doing this and we found it pays off because it helps strengthen the relationship with our clients. It has a big impact! It shows we put some effort into it and we don't just think of them as a number."
<!–more–>
These are some of the suggestions we shared with other advisors at the Million Dollar Round Table (MDRT) conference held last June in New Orleans. It was the first time LSM Insurance attended one of the MDRT annual conferences and it served as a good wake-up call. "When you go to the MDRT you think you are doing well, but then you meet people who were doing extremely well and you can learn from them. And since returning from the meeting we have seen a big increase in production. We implemented ideas and it recharged our engine."
LSM Insurance team connects its clients to other professionals, for example a lawyer for their wills. This allows you to build a fence around a client and in turn, the other professional will send referrals your way. Another technique LSM Insurance uses is to make clients schedule their own appointments. "In situation when the sale is not made initially, book the second appointment on the spot. Have the client write it down. It is a time saver." Also, newer agents should always try to obtain the day time phone numbers of clients.
"A lot of time you find you only have evening numbers, but it is good to contact people in the day." We have also hired two full-time and one part-time employee to help in his independent venture. "we have just hired a sales assistant, who follows up with underwriters and sends thank you letters to clients. We find in an organization you really have to be organized with underwriting. It is something we have had to adapt to in the independent channel." LSM also recruited someone to help generate more clients and leads. "By not dabbling in other things, it allows us to focus on dealing with people."
Author: Daniela Cambone Off Bay Street News: Markham The Insurance Journal – October 2005, p.38 The Insurance Journal.
Readers Write
  – Hi Daniela, I wanted to take a moment to comment on your article "Advise from a sales pro: invest in your clients!" featuring LSM Insurance. I've worked with the company for just over 1 year and I feel you've done a great job in expressing their professionalism and commitment to their clients. LSM Insurance is a top-level insurance brokerage.

Regards, Mark Murano Senior Sales Consultant, RBC Insurance

  – A quick note to compliment you on another fine issue (October). I sense that the Journal is becoming the standard for timely information about the insurance industry. As I work with independent advisors, I find the articles very helpful in keeping me abreast of issues and trends in our industry. Profiles of such successful advisors are excellent.

Regards, Terry Mash Account Manager, Empire Financial