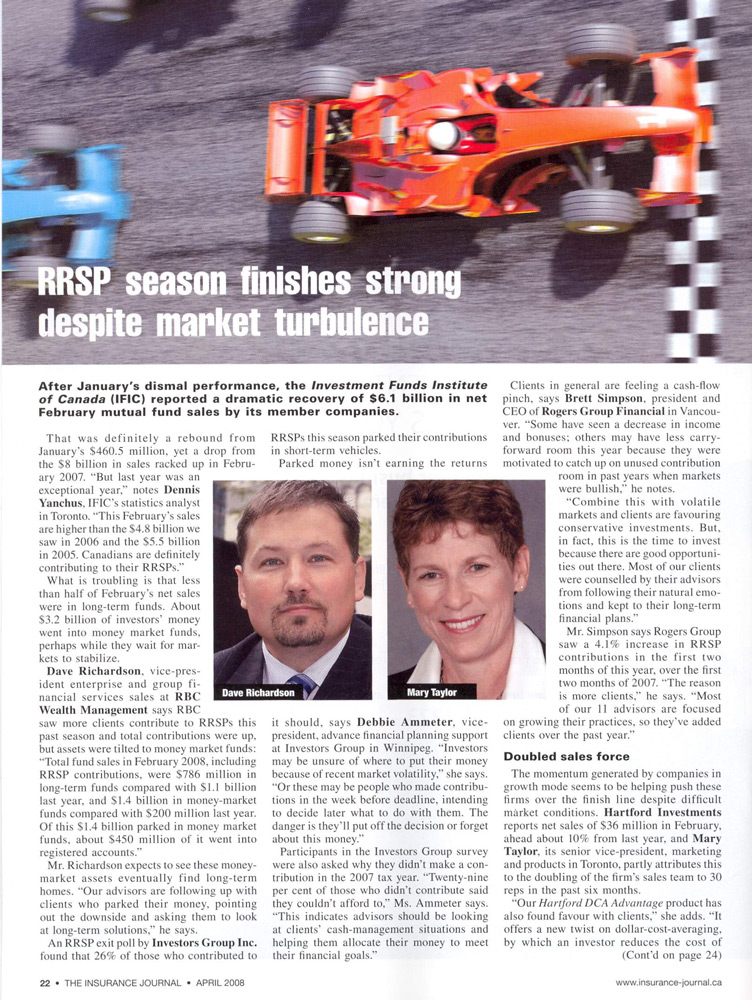 LSM Insurance was quoted again in the Insurance Journal. This time, we talked about seg funds' reset option, which allows clients to change their investment's guaranteed value to keep pace with market value.
You can read the whole article if you click the above pictures, but here is also a short excerpt from the piece.
This reset option makes the guarantee on death a powerful feature. "Say your client is 65 and puts $100,000 into a seg fund… At age 67, its market value is $125,000. When your clients turns 70, the market drops and the market value becomes $80,000. Your client dies and his beneficiary receives $125,000, the amount of the guarantee on death."

Half of LSM Insurance's clients are over age 55 and many inquired about seg funds this RRSP season. About $1.2 million of AUM went into seg funds between Nov. 1, 2007 and the end of February 2008, about $300,000 in new money and $900,000 in transfers from other products.