There are numerous life insurance companies that are currently active in Canada. Below you will find a list of companies with links that you can click to find out more about each one.
In 2018, the following three life insurance companies were the largest ones in Canada: Manulife Financial (includes the brands: Standard Life, Maritime Life, and John Hancock in the U.S.), Sun Life Financial, and Great West Life Assurance Company (includes the brands: Canada Life and London Life).
Most life insurance companies offer a broad range of insurance products, including: term life insurance, whole life insurance, disability insurance, critical illness insurance, long-term care insurance, no medical life insurance, group insurance, and many more.
---
Canadian Life Insurance Companies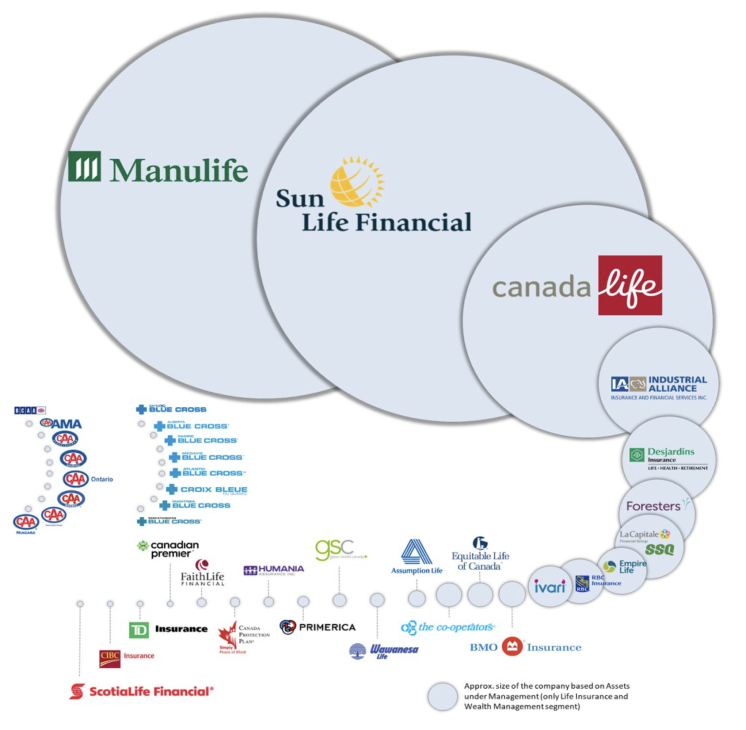 ---
Get a Life Insurance quote from 20+ Canadian Life Insurers​
Canadian Life Insurance: Details​