Examples of RBC Life Insurance Quotes
Here are a few examples of RBC Term Life Insurance quotes (as of November 2018). Please consider that these are approximate rates.
Term 10,
Coverage $100,000
Male, non-smoker
$ per month
Female, non-smoker
$ per month
30 years old
$11.30
$9.06
35 years old
$11.86
$7.47
40 years old
$14.01
$12.14
45 years old
$17.84
$14.48
50 years old
$24.37
$19.49
55 years old
$37.12
$28.85
60 years old
$67.91
$46.52
65 years old
$110.21
$75.55
Term 20,
Coverage $100,000
Male, non-smoker
$ per month
Female, non-smoker
$ per month
30 years old
$13.12
$11.05
35 years old
$14.81
$12.57
40 years old
$18.85
$15.27
45 years old
$27.63
$20.54
50 years old
$44.67
$31.99
55 years old
$84.49
$57.46
60 years old
$139.59
$92.57
65 years old
N/A
N/A
RBC Life Insurance: Overview
RBC Life Insurance, similar to other Canadian life insurance companies, offers numerous products targeting clients with various insurance needs.
Though LSM Insurance is not directly affiliated to this insurer, our experienced life insurance brokers have access to products and quotes of over 20 Canadian insurers similar to the ones provided by RBC Life Insurance such as term life insurance quote, whole life insurance quote, universal life insurance quote, disability insurance quote, critical illness insurance quote, no medical life insurance quote, long-term care insurance quote, group benefits and others.
RBC Insurance, through its operating entities, including RBC Life Insurance Company, provides a wide range of life, health, travel, home auto and reinsurance products as well as creditor insurance services to more than five million North American clients.
RBC Insurance offers a comprehensive portfolio of individual and group life and health insurance solutions, including term and universal life insurance, group benefits , disability, critical illness, and long term care insurance as well as segregated funds. These products are distributed through more than 17,000 independent brokers affiliated with producer groups, financial planning firms and stock brokerage firms, as well as through direct sales and a network of career sales representatives.
RBC Life Insurance Quotes: Useful to know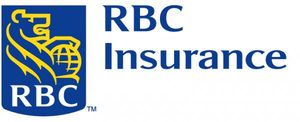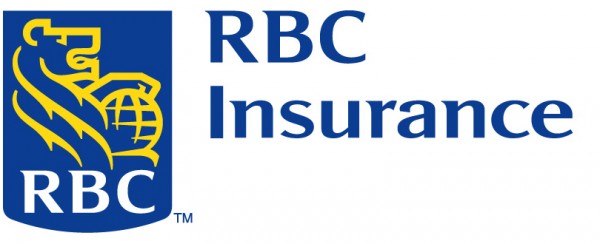 RBC Insurance, part of the RBC Financial Group, is a relative newcomer to the Canadian marketplace. Their Term 10 and Term 20 plans are renewable and convertible to any of their permanent policies. Both plans have a $100,000 minimum face amount, and the Term 10 plan is available to applicants aged 18 to 70 while the Term 20 plan is available to applicants aged 18 to 60. Both plans are renewable to age 80.
RBC Insurance offers preferred rates for those who qualify on amounts over $250,000 — non-smokers qualifying for optimum rates can get rates 25% lower than standard rates. RBC Insurance's term policies offer the following built-in features: the insured can convert to permanent insurance without medical evidence prior to age 71 (most companies only offer this feature to age 65); their Term 10 policy has an exchange option which allows the insured to exchange a Term 10 policy for a Term 20 policy without providing medical evidence. You can elect this option at any time prior to either the 5th policy anniversary or the policy anniversary nearest the policyholder's 60th birthday, whichever comes first.
RBC Insurance's term policies also have the following riders/benefits available as add-ons: accidental death benefit, guaranteed issue rider, waiver of premium rider, and children's life insurance rider.
Below are examples of RBC Insurance's Term 10 rates at $250,000 of coverage or visit our instant quote page for more information.
If you're looking for coverage over $500,000 on term Plus,  10 and term 20 plans, you can expect lower rates from RBC. Plus, if the coverage amounts are between $250,000 to $499,000, the rates are still competitive. Term 10 and Term 20 plans are also still convertible to a RBC Universal Life Plan or a Term 100 plan to age 71.
LSM Insurance is an Independent Life Brokerage celebrating 25 years in Canada. We are contracted with RBC Insurance and over 15 leading life insurance companies in Canada, helping make sure you get the best plan at the best price.