Examples of RBC Life Insurance Quotes
Here are a few examples of RBC Term Life Insurance quotes (as of November 2018). Please consider that these are approximate rates.
Term 10,
Coverage $100,000
Male, non-smoker
$ per month
Female, non-smoker
$ per month
30 years old
$11.30
$9.06
35 years old
$11.86
$7.47
40 years old
$14.01
$12.14
45 years old
$17.84
$14.48
50 years old
$24.37
$19.49
55 years old
$37.12
$28.85
60 years old
$67.91
$46.52
65 years old
$110.21
$75.55
Term 20,
Coverage $100,000
Male, non-smoker
$ per month
Female, non-smoker
$ per month
30 years old
$13.12
$11.05
35 years old
$14.81
$12.57
40 years old
$18.85
$15.27
45 years old
$27.63
$20.54
50 years old
$44.67
$31.99
55 years old
$84.49
$57.46
60 years old
$139.59
$92.57
65 years old
N/A
N/A
RBC Life Insurance: Overview
RBC Life Insurance, similar to other Canadian life insurance companies, offers numerous products targeting clients with various insurance needs.
Though LSM Insurance is not directly affiliated to this insurer, our experienced life insurance brokers have access to products and quotes of over 20 Canadian insurers similar to the ones provided by RBC Life Insurance such as term life insurance quote, whole life insurance quote, universal life insurance quote, disability insurance quote, critical illness insurance quote, no medical life insurance quote, long-term care insurance quote, group benefits and others.
RBC Insurance, through its operating entities, including RBC Life Insurance Company, provides a wide range of life, health, travel, home auto and reinsurance products as well as creditor insurance services to more than five million North American clients.
RBC Insurance offers a comprehensive portfolio of individual and group life and health insurance solutions, including term and universal life insurance, group benefits , disability, critical illness, and long term care insurance as well as segregated funds. These products are distributed through more than 17,000 independent brokers affiliated with producer groups, financial planning firms and stock brokerage firms, as well as through direct sales and a network of career sales representatives.
RBC Life Insurance Quotes: Useful to know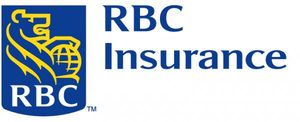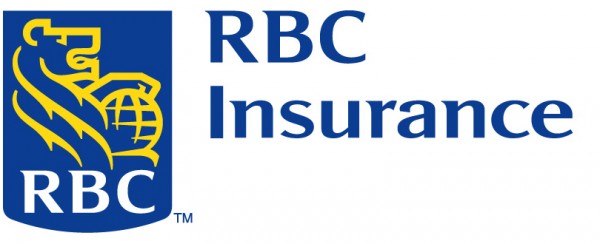 RBC Insurance, part of the RBC Financial Group, is a relative newcomer to the Canadian marketplace. Their Term 10 and Term 20 plans are renewable and convertible to any of their permanent policies. Both plans have a $100,000 minimum face amount, and the Term 10 plan is available to applicants aged 18 to 70 while the Term 20 plan is available to applicants aged 18 to 60. Both plans are renewable to age 80.
RBC Insurance offers preferred rates for those who qualify on amounts over $250,000 — non-smokers qualifying for optimum rates can get rates 25% lower than standard rates. RBC Insurance's term policies offer the following built-in features: the insured can convert to permanent insurance without medical evidence prior to age 71 (most companies only offer this feature to age 65); their Term 10 policy has an exchange option which allows the insured to exchange a Term 10 policy for a Term 20 policy without providing medical evidence. You can elect this option at any time prior to either the 5th policy anniversary or the policy anniversary nearest the policyholder's 60th birthday, whichever comes first.
RBC Insurance's term policies also have the following riders/benefits available as add-ons: accidental death benefit, guaranteed issue rider, waiver of premium rider, and children's life insurance rider.
Below are examples of RBC Insurance's Term 10 rates at $250,000 of coverage or visit our instant quote page for more information.
If you're looking for coverage over $500,000 on term Plus,  10 and term 20 plans, you can expect lower rates from RBC. Plus, if the coverage amounts are between $250,000 to $499,000, the rates are still competitive. Term 10 and Term 20 plans are also still convertible to a RBC Universal Life Plan or a Term 100 plan to age 71.
RBC Insurance Term Life Insurance
RBC Insurance's YourTerm Life offers coverage for 10-40 years along with conversion to permanent insurance. YourTerm Life is positioned for individuals aged 35-55 and has options for affordable, guaranteed renewal premiums. The full application can be completed by tele-interview with no medical underwriting for coverage under $2M for applicants 50 and under. For preferred or optimum rates, and for those over 50, medical underwriting is provided.
RBC's Term Life Insurance: Coverage Limits and Unique Features
RBC YourTerm lives up to its name with its variety of customizable elements that include a choice of term lengths, coverage between $500K and $2.5M, conversions, and guaranteed renewable rates. YourTerm 10 allows for non-medical underwritten exchanges to T15, T20, or T30s before the fifth policy anniversary. There are additional options to reset the term on the carried over amount, and a term/critical illness bundle where the policy fee is waived ($3.60 if paying monthly or $40.00 if paying annually).
RBC Insurance Permanent Life Insurance
RBC Insurance has proprietary long-term wealth management products for a variety of age ranges. The Estate Participating Whole Life product, RBC Growth Insurance, is ideal for ages 0-17 and 35-55. Dividend interest and options, along with limited and life pay choices further customize the policies. Be sure to ask about the Juvenile Guaranteed Insurability benefit for clients 0-17 with the option to convert to term, and the flexible additional deposit options and partial term conversions with term resets on eligible in-force term policies.
RBC's Universal life or Whole Life Insurance: Coverage Limits and Unique Features
The details of RBC Insurance's permanent products are broken down as follows:
Estate Participating Whole Life (RBC Growth Insurance).

Dividend interest rate is 6.0% with four dividend options.

Limited pay and life pay options.

Included: Juvenile Guaranteed Insurability (for ages 0-17) with conversion option.

Flexible additional deposit options and partial term conversions with term resets.

For coverage up to $1M and ages 55 and younger, simplified e-application with no fluids collection.

For coverage up to $499,999 and ages 56 and older, simplified application with no fluids collection.

ADO flexibility and ADO options on conversion without additional medical UW.

Term partial carryover with term resets.
RBC Insurance Disability Insurance
An industry leader in disability insurance, RBC offers a variety of non-cancellable and guaranteed renewable products for both income protection and business needs. The flagship among these products is the Professional series that features locked-in rates to age 65. Also included is a guaranteed benefit amount, flexible definitions with only three built in exclusions, and no limitations.
A recent RBC Insurance product is the additional family compassionate care rider, which allows the insured to claim on the base benefit if their spouse or child is diagnosed with a terminal illness.
Policyholders can also access Medical Confidence and Onward by Best Doctors, which provides disability recovery support. Some of the RBC disability insurance contracts include a long-term care option between ages 55-65.
RBC Insurance Critical Illness Recovery Plan
RBC Insurance's critical illness plans offers both non-cancellable and guaranteed renewable options among a variety of policies (T10, T75, and T65 on the non-cancellable contracts and T75 for the guaranteed renewable contracts). Non-cancellable T10 has a further value add of a conversion to T75 before age 65 without medical underwriting. All CI policies without underwriting exclusions are convertible to long-term-care between 55 and 65.
How Does RBC Save Its Customers Money?
RBC Insurance is a top choice for competitive rates, especially for those aged 35-55. Bundled term/CI savings and a variety of options and customizations across the products, backed by outstanding customer service and knowledgeable agents ensures that you can get the best policy for your needs.
LSM Insurance is an Independent Life Brokerage celebrating 25 years in Canada. We are contracted with RBC Insurance and over 15 leading life insurance companies in Canada, helping make sure you get the best plan at the best price.