Examples of Equitable Life Insurance Quotes
Here are a few examples of Equitable Life Insurance quotes (as of April 2019). Please consider that these are approximate rates.
Term 10, Coverage $100,000
Male, non-smoker $ per month
Female, non-smoker
$ per month

30 years old

$10.08

$8.24

45 years old

$15.25

$13.68

60 years old

$54.38

$40.41
Term 10, Coverage $100,000
Male, non-smoker $ per month
Female, non-smoker
$ per month

30 years old

$11.67

$10.21

45 years old

$24.43

$17.41

60 years old

$108.58

$72.58

Scroll down to get an instant Equitable Life insurance quote
Equitable Life Insurance: Overview and products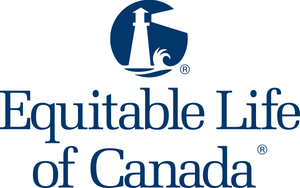 As one of Canada's top 15 life insurers, Equitable Life Insurance Company of Canada is one of the largest independent mutual and life insurance companies in Canada. For over 80 years it has provided its customers with not only financial protection but long-term ongoing stability and effective relationships.
RBC Insurance's term policies also have the following riders/benefits available as add-ons: accidental death benefit, guaranteed issue rider, waiver of premium rider, and children's life insurance rider. Below are examples of RBC Insurance's Term 10 rates at $250,000 of coverage or visit our instant quote page for more information.
As a progressive and competitive organization, the firm is committed to providing the best possible and most suitable products to its policyholders. Having no shareholders, the policyholders are eligible for company dividends.
Individuals are offered life and health insurance such as participating, whole life, term life, and critical illness insurance. Retirement planning, commercial mortgages and savings services are also offered to individuals, tailored to their requirements. For small and medium-sized businesses, Equitable Life offers group benefits which include accidental death and dismemberment coverage, dental care coverage, short/long-term disability, and out-of-province/country travel assistance. Group savings vehicles and retirement services are available as well.
They offer competitively priced Term Plans, which are available in 10 and 20-year renewable and convertible policies. The 10YRCT provides level life insurance protection with guaranteed rates renewing every 10 years, while 20YRST provides the same protection every 20 years. Equitable Life enhanced their Participating Whole Life plans in the past and has one of the best plans on the market. Participating Whole Life Sales in Canada have risen with the rash of price increases on Level Cost Universal Life plans.
Moreover Equitable's plan is sold by mutually owned company so the policy holder is truly a part owner in the company. Equitable Life operates in provinces from British Columbia to Ontario, in the Atlantic provinces, and since 1982, in Bermuda.
Strengths / Plusses
Weaknesses / Minuses

They have very competitive prices on their Term 10 and Term 20 plans, especially in higher face amounts.

Their Universal Life policies have a wide variety of investment options and cost of insurance options.
LSM Insurance is an Independent Life Brokerage celebrating 25 years in Canada. We are contracted with Equitable Life Insurance and over 15 leading life insurance companies in Canada, helping make sure you get the best plan at the best price.