Examples of Industrial Alliance Life Insurance Quotes
Here are a few examples of Empire Life Insurance quotes (as of April 2019). Please consider that these are approximate rates.
Term 10,
Coverage $100,000
Male, non-smoker
$ per month
Female, non-smoker
$ per month
30 years old
$11.25
$9.00
45 years old
$17.82
$14.40
60 years old
$55.44
$39.42
Term 20,
Coverage $100,000
Male, non-smoker
$ per month
Female, non-smoker
$ per month
30 years old
$15.75
$11.43
45 years old
$35.46
$23.94
60 years old
$139.50
$77.40
Industrial Alliance Life Insurance : Overview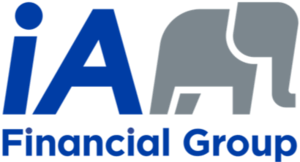 Industrial Alliance Insurance and Financial Services Inc. is among the 100 largest companies in Canada, and is listed on the Toronto Stock Exchange (AIG). The company was founded in 1892, and has a long history of providing insurance products and financial services.
They offer a wide range of insurance and financial products, to both individuals and companies of all sizes. The company has more than three million customers across Canada.
For individuals, there is a whole range of products, including traditional insurance products, mortgage insurance, illness and long-term disability insurance, and accident insurance for adults and children. One of the products, the Peek-a-Boo, is specially designed for newborn babies residing in Canada and protects against any unexpected accidents. It comes free of charge for the first year, therefore parents are not burdened with any initial cost.
Regarding companies and organizations, Industrial Alliance has many insurance solutions to cover employees or groups in any sector, including school classes and sport teams. Their product Accigroup provides group coverage during activities (excluding travelling), while Accigroup Plus offers continuous worldwide coverage for the insured members during their trip or activities.
Strengths / Plusses
Weaknesses / Minuses

A unique pick-a-term policy, which allows the insured to pick between terms of ten years to 40 years.
Limited pay options with the guaranteed cost of insurance on their Universal Life policies.

No participating Whole Life policies.
Limited disability Insurance solutions for professionals.
Industrial Alliance Pacific Life : Overview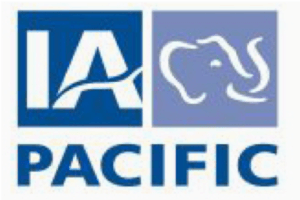 Industrial Alliance Pacific Life Insurance Company (previously North West Life) was owned by Industrial Alliance Insurance and Financial Services Inc., operated in Canada and western U.S.
The company had three main branches, each with their own products; the Personal Financial Services Division, the Special Markets Group and the SAL Group.
The Personal Financial Services had various insurance and investment products for individuals, the Special Markets Group provided various insurance schemes for groups, organizations and students, while the SAL group offers insurance and protection methods for all kind of vehicles. The company also had a branch in the U.S. which provides various life insurance and 403(b) planning products.
The Special Markets Group, as the name implies, specialized in meeting the unique requirements and needs of people and organizations who are usually ignored by other insurance companies. These include students, firefighters, volunteer associations, employees of different financial organizations and those who work under special, sometimes dangerous, circumstances. The Special Markets Group had different products to cover the insured members in case of a critical illness, accidental death or hospitalization.
Also, Canadian workers employed outside their province or the country, and foreigners who are not eligible for state or provincial health care could be insured through Industrial Alliance.
The U.S. branch of the company has various insurance and investment products for individuals and families living in various states.
On July 3, 2012, Industrial Alliance Insurance and Financial Services Inc. announced that it has completed the previously-announced merger of its subsidiary, Industrial Alliance Pacific Insurance and Financial Services Inc. effective June 30, 2012.
The former Industrial Alliance Pacific operations, which continue to be based in Vancouver, would operate under the Industrial Alliance banner. It would continue to offer services in individual insurance, wealth management, creditor insurance and extended warranties, and special market risks. More in press-release >>>
Industrial Alliance Excellence Life Insurance: Overview

IA Excellence Life Insurance Company (173 staff members, $135M) similar to other Canadian life insurance companies, offers numerous products targeting clients with various insurance needs.
Founded in 1963, Excellence was an independent insurance company based in Montreal until it was acquired by Industrial Alliance in 2008. Since then the company has been able to expand to the Atlantic provinces, but this continued growth has not impacted their primary mission of client satisfaction.
In a four-pronged approach of developing products, maintaining close ties with their distributors, ensure sound management and investing in their employees they've been able to carve their own place in the life and health insurance arena. The company specializes in disability, loan, life accident and health insurance.
It was announced on September 25, 2019 that Excellence Life Insurance Company and Industrial Alliance Insurance and Financial Services Inc. will come together under the iA Financial Group brand, the insurance company said in a release on Wednesday.
The merger will take effect Jan. 1, 2020, subject to approval by the Quebec Minister of Finance.
According to the release, iA will uphold all commitments made to Excellence clients by the former company. No individual action is required by the 175,000 clients. More in press release >>>
LSM Insurance is an Independent Life Brokerage celebrating 25 years in Canada. We are contracted with Industrial Alliance – Life Insurance and over 15 leading life insurance companies in Canada, helping make sure you get the best plan at the best price.
Interested to see how Industrial Alliance Financial Group rates compare with others?