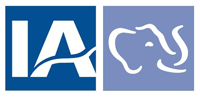 Industrial Alliance just announced the following changes effective April 9, 2009.
A new product called Child Life and Health Duo which combines life and critical illness insurance under one policy.

The premium rates for the Whole Life coverages i.e. Life 10, Life 15, Life 20, Life 65, Life 100 and Term 100 have all increased by an average of 4%.
This is a good news bad news scenario for the Canadian consumer.
Child Life and Health duo is a unique plan which allows parents to insure their children at a favourable cost and while they are in good health.
The increase in cost on their Permanent product line-up follows an alarming trend from many Canadian insurers. Prices on most Permanent plans have been increasing as historically low interest rates negatively impact insurance companies investing policy reserves to pay out future claims.
This is especially true in the Term 100 and Universal Term 100 market. Now is a great time to look into look into Permanent insurance as many insurance carriers are on the cusp of increasing their rates.
You can get an instant quote at Whole Life or we can tailor a plan to your specific situation by calling me at 1.866.899.4849