Canadian Critical Illness Comparison Chart
Posted on
September 21, 2012 and
updated April 19, 2019
in
Blue Cross Life Insurance of Canada
,
BMO Life Insurance
,
Canada Life Insurance Company of Canada
,
Canadian Life Insurance Companies
,
Co-operators Life Insurance Company
,
Critical Illness
,
Desjardins Financial Security
,
Equitable Life Insurance Company of Canada
,
Foresters Life
,
Industrial - Alliance Life Insurance
,
Insurance Types
,
Life Insurance Canada News
,
Manulife Financial
,
RBC Insurance
,
Sun Life Assurance Company of Canada
,
UL Mutual
,
Wawanesa Life Insurance Company
4 min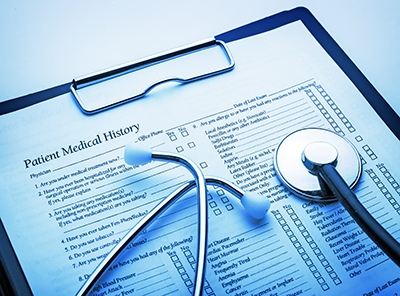 The Critical Illness marketplace in Canada is heating up. Since the first Canadian Critical Illness policy was sold in the mid-'90s, annualized new premium sales have steadily increased. Premium sales rose by 6 per cent to $103.8 million in 2011. The insurance industry sold 7 per cent more policies than it did in 2010 during this period, and insurers sold 100,775 individual Critical Illness policies in Canada last year, so it's clear that insurance companies are taking notice of the trend.
There are a wide variety of Critical Illness providers in Canada. The following comparison chart lists the different providers in Canada and their product names, age limits,  and face amounts. However, when buying Critical Illness plans, you should consider other factors, including premium guarantees, conversion options, illnesses covered, and return-of-premium features.
| Company | Product | Issue age | Face amount |
| --- | --- | --- | --- |
| Blue Cross | Tangible | 30 days to 60 years | $25,000 to $2 million |
| BMO Insurance | Living Benefit | 18 to 65 | $25,000 to $2 million ($1 million on 15-pay Term 100) |
| Canada Life | Advance | 18 to 60 and 18 to 65 on Term 10, Term 75, and Term 100 | $10,000 to $2 million and $2.5 million (on a case-by-case basis) |
| The Cooperators | Critical Assist Two | 18 to 65 on Term 10, and 18 to 50 on Term 25 | $25,000 to $2 million |
| Cumis Life | Critical Care | 16 to 65 | $25,000 to $3 million |
| Desjardins Insurance | Harmony | 18 to 65 | $25,000 to $2 million |
| Equitable Life | Equiliving | 30 days to 65 years | $25,000 to $2 million |
| Foresters | Life Care | 18 to 65 | $25,000 to $2 million |
| Industrial Alliance | Transition | 0 to 65  Simplified Issue: 18 to 65 | $10,000 to $2 million Simplified issue: $10,000 to $100,000 |
| Manulife | Life Check | 18 to 65 and 18 to 55 on Term 100 | $25,000 to $2 million |
| RBC Insurance | Critical Illness Recovery | 18 to 65 | $25,000 to $2 million |
| SSQ Financial Group | Critical Illness | 18 to 65 | $25,000 to $2 million |
| Sun Life | Sun Critical Illness | 18 to 65 Term to 75: 18 to 59 | |
| UL Mutual | Critical Illness | 1 to 65 | $10,000 to $2 million |
| Wawanessa Life  | Quick Issue Critical Illness | 18 to 60 | $10,000 to $100,000 |
 Source: Insurance and Investment Journal