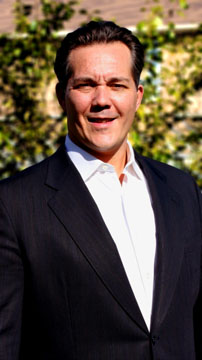 LSM insurance broker, Andrew Burdi was recently interviewed to discuss some of the little known benefits and unique features of Critical Illness providers in Canada. He listed some of those unique benefits to give  for or readers:
1. Manulife Financial – Burdi revealed that Manulife offers a 10% advance on its Critical Illness policies, up to a specified maximum, when diagnosed with a Critical Illness. The balance of the critical illness payout is paid after the insured meets the typical 30-day waiting period on the policy. Most Canadian Critical Illness policies have this caveat and it means that the insured must survive their illness for 30 days before a payout is made. In addition, Burdi pointed out that Manulife offers a 25% payout for less severe Critical Illnesses that are more easily treatable, such as early stage prostate cancer, breast cancer and angioplasty. Many other companies offer this feature, but Manulife beats them with a higher percentage of the benefit payout.
3. Empire Life – Empire Life is one of the only Critical Illness insurance providers in Canada to provide a built in Critical Illness return-of-premium benefit on death, confirmed Burdi. There is no extra cost to this feature, and if the insured should die before receiving a Critical Illness payout, all premiums are returned to them.
4. RBC Insurance – Burdi is a fan of RBC's conversion feature within its Critical Illness policies. The feature allows the insured to convert from a Critical Illness plan to a Long-term Care policy with RBC Insurance without a medical.
5. Canada Life – Finally, Burdi told us that Canada Life offers the second-event Critical Illness rider, which provides the insured with an additional limited amount of coverage if he or she is diagnosed with a heart attack, life threatening cancer, or stroke before age 65. If the insured's first claim is for a heart attack or stroke, the second-event coverage will be provided for life threatening cancer. If the first claim was for life threatening cancer, the second-event coverage will be for a heart attack.
For more details on critical illness coverage in Canada, please contact us at 1-866-899-4849, or visit our Critical Illness Quotes Page.