Life insurance and vaccines: Most recent developments
(updated on March 18, 2021)
Many countries are currently in a process of rolling out various vaccines such as
Comirnaty (BNT162b2) from Pfizer
Moderna COVID‑19 Vaccine (mRNA-1273)
COVID-19 Vaccine AstraZeneca (AZD1222) also known as Covishield
COVID-19 Vaccine Janssen (JNJ-78436735) from Johnson & Johnson, and
Several other vaccines
See the full vaccines list here and WHO COVID-19 vaccines FAQ here.
The most recent update from Canadian Life and Health Insurance Association (CLHIA) states that "Getting the vaccine will not affect your insurance coverage".
The full statement from CLHIA can be found here and it has been issued to combat misinformation that is being shared online.
As per CLHIA guidance: "Canada's life and health insurers stress that vaccination is one of the most effective ways to protect yourself and others from serious illness and death from COVID-19. Receiving the vaccine will not affect your individual or workplace life or health insurance policies, or ability to apply for future coverage.
As with any medication approved for use in Canada, the COVID-19 vaccines have been found safe and effective through Health Canada's independent scientific and medical assessment process."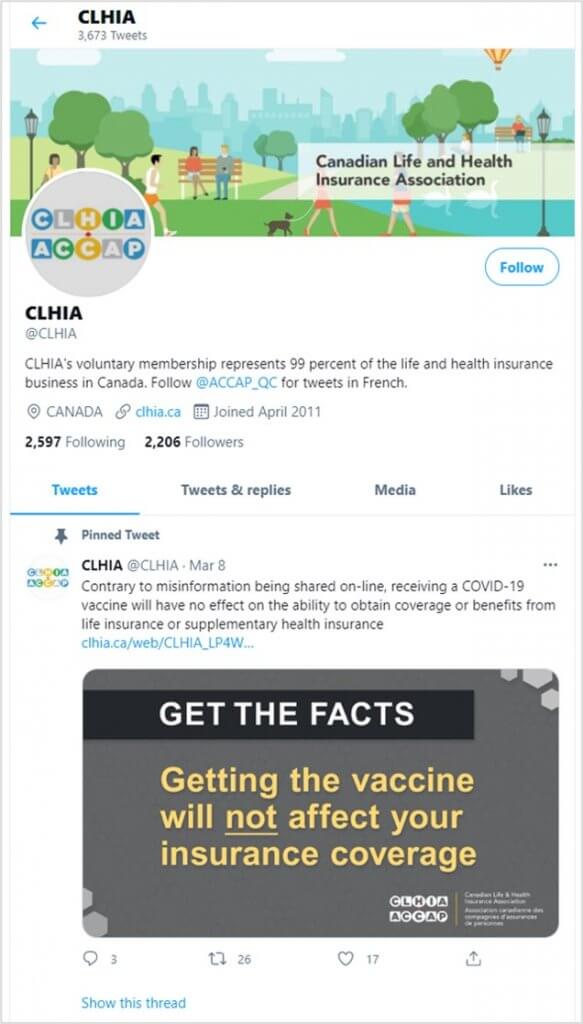 Life insurance and vaccines: Background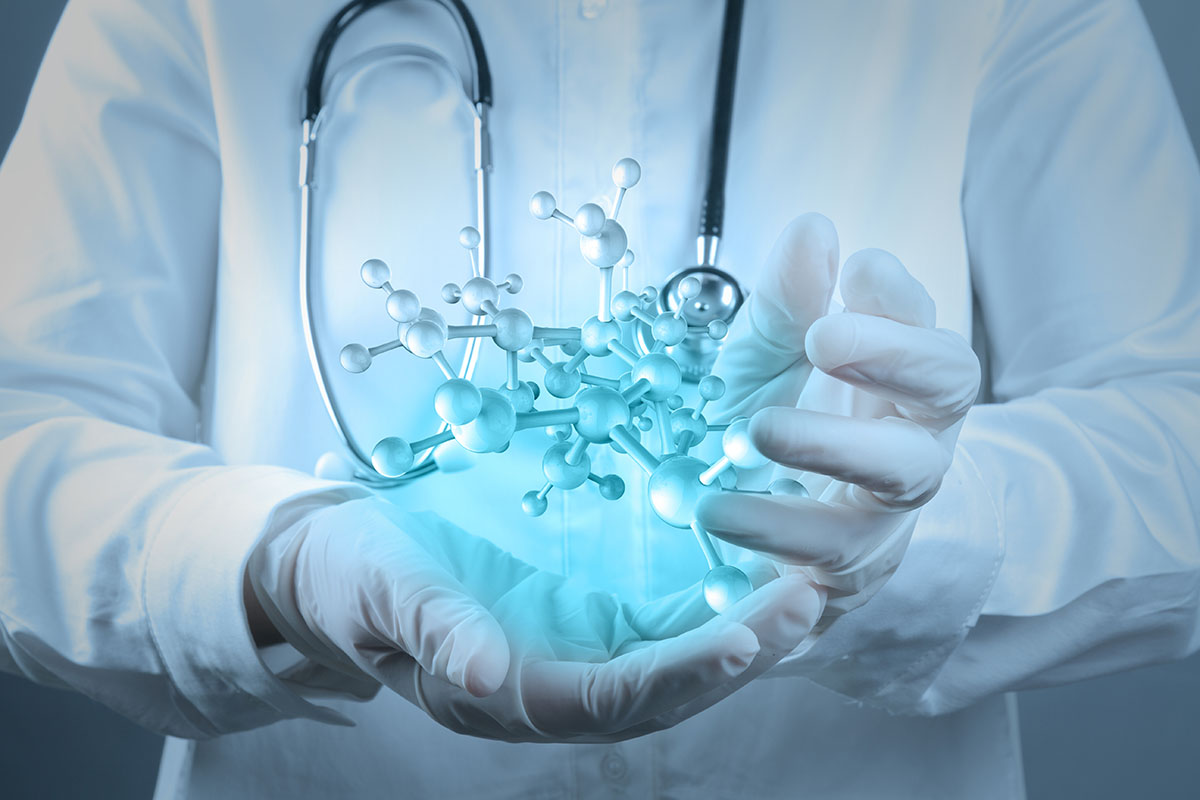 No nation has been spared the impact of COVID-19 and Canada is no exception. With over 100 million cases and over 2.5 million of deaths, the news of approved vaccines and the subsequent rollout is more than welcome. The vaccines mean a light at the end of a long, dark, scary tunnel. The vaccines will have an impact on every aspect of our (hopefully soon to be) post-COVID life, including life insurance. Here is how insurance professionals see that.
The impact of a COVID vaccine is still being scrutinized by the life insurance industry. We are early in the game and new information is unfolding as we speak. Below is some initial reaction of insurance companies.
How do life insurance companies think about vaccines and life insurance?
Many of Canada's largest insurance companies have now confirmed that government approved vaccines will not impact insurance policies.

Norm Leblond, Vice President, Chief Underwriter and Claims Risk Officer at Sun Life Financial said, "COVID-19 – or any viral infection and its related vaccine – would not impact the payment of a claim under the terms of a client's contract."

Canada Life also issued a statement, noting, "When a COVID-19 vaccine has been given by an authorized health professional, side-effects or complications from the vaccine would not limit someone's eligibility for life, health, or disability benefits."

James O'Connell, B.Comm, CIMRegional Sales Representative at Humania Assurance said his firm will not be asking a COVID vaccine related question on applications. "Humania will NOT ask or take into consideration whether or not a client has been inoculated," he said. "It has never been our practice to ask about an individual's vaccination history and we see no reason to revisit that position. So regardless of where we find ourselves during this pandemic, you can have confidence in knowing that we will continue to provide quality coverage in a quick and efficient way, whether you're meeting your clients in person or are doing so digitally."

Manulife also weighed in and is further rewarding those with group and individual coverage when they choose the COVID-19 vaccination. Those in Manulife's Vitality program will receive 400 vitality points for getting the vaccine. Vitality launched in Canada in 2016 and rewards program participants with points for healthy eating habits, exercise, annual flu vaccines, and routine examinations such as colonoscopies and mammograms. Points are redeemed for gift cards or discounts on individual insurance premiums.
"As a life insurance company we are trying to keep Canadians healthy, so there is very little question that the number one thing all of us can do to protect our own health, and also the health of all those around us, would be to get vaccinated," said Mike Doughty, president and chief executive officer of Manulife Canada. He further noted that he hopes the program sends a signal across Canada that Manulife "believes everyone should be going out and getting vaccinated."
The best way to ensure you get the coverage you need during or after the pandemic is to work with a broker. Insurance brokers sell the products of many difference companies and remain informed about changes to those company's applications, processes, and requirements. A broker will help you find coverage whether or not you have a health condition or even a life-threatening illness. Our brokers work with 25+ Canadian insurers to ensure you get the coverage you need, along with the expert advice you deserve. Contact us today for a free quote, to learn more about life insurance and COVID-19, or for any questions you have about life/living benefit products.