A number of industry experts and thought leaders weigh in on how COVID-19 is impacting the life insurance industry, and what can be expected in the future. Click on the thought leader's picture below to explore their perspective.
"The industry mobilized like never before…"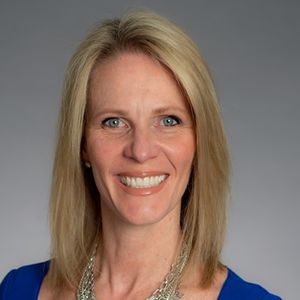 Terri Botosan, President, Employee Benefits, Retirement and Life, HUB Financial Inc.
We find ourselves in the midst of a global pandemic and unprecedented times. The Canadian Life Insurance industry has been tested more than ever before.
At a time when Canadians were considering their own mortality and dealing with a health crisis, the ability to apply for insurance and obtain medical evidence came to a screeching halt – but not for long. The industry mobilized like never before. The industry adapted technology like never before. The industry responded to the needs of Canadians like never before.
Many of the Canadian carriers took the opportunity to improve their process for electronic submission of applications, they allowed brokers to take advantage of non face-to-face processes, and they found ways to deliver contracts to policyholders electronically. This has, historically, not been an industry that embraced a rapid pace of change. Some would say our processes were archaic, proving once again that necessity is the mother of invention. At Hub, we have only seen a slight decrease in the number of applications being submitted. We know that the needs of Canadians are being met. We are, of course, seeing smaller face amounts and brokers are working with the increased limits available without additional medical evidence. Many have indicated that additional coverage will be applied for when we can obtain evidence.
In addition to new ways to apply for and obtain insurance, the industry has also allowed premium deferrals for the hardest hit Canadians. Most carriers have introduced a program to defer premiums if the policyholder lost a job, had Covid-19 or had additional care responsibilities. Many are allowing skipped premiums to be spread out over a year or more in an attempt to make sure that their policyholders don't lose important coverage.
The industry was faced with an incredible challenge and I am thrilled with how we responded. I have said it before and I will say it again…when Canadians needed advice more than ever before, we were there to respond. We should be very proud of that.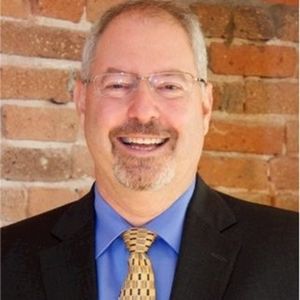 Doug Paul, Vice President, National Sales and Distribution, SSQ Insurance
"The results will change the insurance industry…"
The Covid-19 crisis has had three distinct stages created by the requirements for social distancing, which included no face-to-face meetings and the related closing of paramedical services.
The first stage was settling the "business in the mill." The life carrier industry came together, supported strongly by the reinsurers, with relaxations of underwriting, offering reduced face amounts, accepting electronic signatures and scans, and other solutions. Collectively, carriers and advisors did a great job of meeting the needs and expectations of customers who had an insurance need and were trying to complete the solution at hand. Production was excellent for all.
The second stage was completed, and we were getting applications submitted that resulted from meetings and discussions pre Covid-19, but were completed during Covid-19. Carriers continued their relaxations of underwriting requirements and new digital/electronic processes to allow the application process to continue, while advisors got very good at being able to complete these sales in a non face-to-face environment. Again, good news for customers, advisors and carriers.
The third stage is where we find ourselves today. Will carriers be able to continue supporting the relaxation of underwriting requirements and will reinsurers be able and willing to support this? Does this come with a price? Will carriers continue to accept more digital and electronic means of settling business? One would hope so. In fact, it would be a great disappointment if we as an industry moved backwards on this. In fact, we should be accelerating this! More important to the conversation is the question, can advisors initiate meetings and discussions on insurance needs and solutions in a non-face-to-face, or less face-to-face, environment? We have seen some advisors excel at this, but others are waiting for "normal" to return. This is the opportunity for carriers and advisors to work together to explore new ways of using digital technology that enables advisors to start these conversations on insurance needs and move through solutions to application.
The results of this third stage will change the insurance industry, and I think for the better. Not replacing the trust and advice that advisors bring to the equation, but adding new and more effective ways of initiating opportunities for them to deliver this trust and advice.
"Covid-19 meant conventional ways of buying life insurance simply don't work…"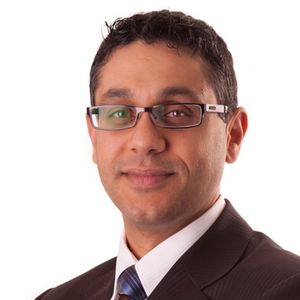 Mike Aziz – Chief Distribution Officer – Canada Protection Plan
Canada Protection Plan was well-positioned for Covid-19 even before the pandemic, so we've seen a significant increase in sales during this time. Through innovation and investment, we've been making the purchase of life insurance quick and easy. We develop products that don't require blood, fluids, or medical tests; use technology that simplifies and speeds up the selling process; and recruit people who provide a high level of advisor and client service.
Covid-19 has escalated discussions around mortality and the importance of life insurance, resulting in increased consumer demand. It has also meant conventional ways of buying life insurance – face-to-face meetings, paramedical exams, and the use of a physician's valuable time to provide an APS – simply don't work.
Advisors who want to meet the increased demand use our fully contactless process from application submission to policy delivery, without any paramedical or medical requirements. They know we'll help them keep their promise to their clients of a quick, easy, fully no medical experience. Plus, our additional investments in television and digital advertising help raise awareness of the need for life insurance, as well as our brand. More advisors than ever have been recommending our products to their clients and when they do, their clients already know who we are.
"Digital environment described as "ambitious" yesterday, has been "vital" today…"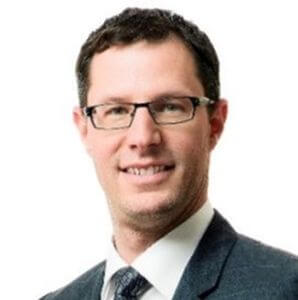 Sébastien Dupuis – President and CEO – Assumption Life
We are proud to have been, over 10 years ago, one of the first companies to transfer its processes to a fully digital environment to serve customers from coast to coast. A project described as "ambitious" yesterday, has been "vital" today: during the first 48 hours of the pandemic, we managed to seamlessly transition from our head office to working from home for our near 300 employees. This has allowed us to protect the health and safety of everyone, and to ensure the continuity of our services to support our clients and partners. Covid-19 has not stopped us from providing personalized services where anyone can call and talk directly to a member of our team. 
While facing this "new normal," we managed to be nimble in bringing changes to our digital signature and delivery process, allowing us to differentiate ourselves through customer and distributor experience. Another example of our agility is our decision not to add any Covid-19 related questions to our simplified products during the pandemic. Our clients' and partners' feedback on this decision has been positive and appreciated by all. Moreover, the current situation has made us recalibrate our development initiatives calendar by providing improvements that will be beneficial for our customers, our distributors, and Assumption Life in the near future. 
Since the beginning of the pandemic, it was critical for us to reassure our clients by showing them that Assumption Life will continue to deliver excellent personalized services through simple and affordable solutions, while ensuring their financial security. In good and in bad times, our clients know they can always count on us.
The global situation has forced companies to adjust their way of doing things…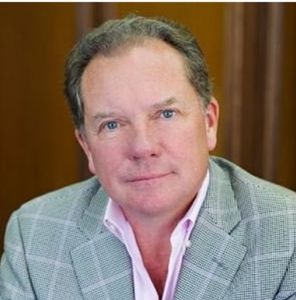 Paul Grimes, Senior Vice-President, Sales iA Financial Group
The global situation that we are currently facing has forced companies to adjust their way of doing things to guarantee the continuity of their essential operations.
At iA Financial Group (iA), we responded to this unprecedented situation by providing advisors with high-performance digital solutions, thereby supporting business continuity and facilitating ways to serve clients remotely. We have focused on developing strong non-face-to-face digital processes, leveraging on our competitive electronic EVO platforms, within which we facilitate electronic signatures and have increased the threshold for instant approval to $1 million. 
Most importantly, we stayed in touch with advisors across the country using videoconference solutions, while ensuring all transactions could be performed from anywhere, at any time! In this new reality, things have changed, and we believe some changes are here to stay. Evolving communication methods bring new possibilities with regard to remote advice and selling, allowing the advisor to manage client relationships from anywhere.  
EVO is iA's innovative electronic insurance and savings platform that offers a simplified and global experience adapted to advisors' new reality. With EVO Insurance, transactions can be performed online with access to instant acceptance at the point of sale for up to $1M without vitals or fluids for most clients. With EVO savings, the enrolment process for a new RESP takes only a few minutes.
Business Tracker is a tool that helps advisors stay informed of events on their clients' in-force policies with an email or SMS notification when an important activity occurs. With Business Tracker, it's easier than ever to manage in-force business remotely and also includes features such as appointment scheduling, electronic signature processing for amendments and, most recently, e-contract delivery. 
In a nutshell, advisors' workplaces are evolving in this new normal. iA is committed to providing high-performance digital solutions to support advisors and clients in this digital shift. 
It remains to be seen how many of changes will become the new "normal" in a post Covid-19 world.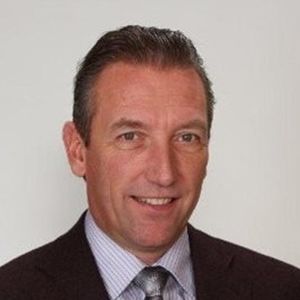 Scott Findlay – President and Chair, Independent Financial Brokers of Canada
There is no doubt that complying with the restrictions put in place to address the Covid-19 pandemic have impacted how we, as independent life insurance advisors, have had to adapt, while continuing to conduct business and service clients.
One of our major strengths as advisors has always been our ability to garner trust and loyalty by developing and sustaining ongoing relationships with our clients. This has been tested during the pandemic by our not being able to regularly meet with clients in person. However, as a designated essential service, we continue to be held to the same regulatory standards as pre-pandemic, which means we've had to connect with clients through other means, such as more telephone calls and holding virtual meetings using technology like Zoom. While these methods certainly will have ongoing appeal for some clients, our firm's experience is that many clients still prefer to meet with their advisor in person to discuss their financial and health planning needs or review their existing financial plan.  Here in BC, our firm has begun to reopen for client meetings, using updated protocols to address physical distancing and ensure client safety. We've found that most clients have welcomed the opportunity to resume in-person meetings.
At IFB, after 35 years of providing in-person education, we are holding our first virtual summit in June. While many advisors have valued the opportunity to attend IFB educational events in-person to learn, network and reconnect with colleagues, this is another example of adapting to the effects of the pandemic. Advisors still need to keep their knowledge current and meet their regulatory and professional obligations, so IFB pivoted quickly to this new format.
While we all look forward to resuming "business as usual" (including in-person conferences and events as soon as it's allowed) it remains to be seen how many of these changes will become the new "normal" in a post-COVID-19 world.
I've seen more innovation in the past 90 days than perhaps in the last decade…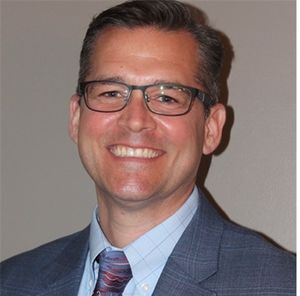 Brent W. Swatuk, Advanced Case Consultant, Equitable Life of Canada
Inspirational author Tanya Masse is quoted as saying "In the face of adversity you have three choices…you can let it DEFINE you, let it DESTROY you or let it STRENGTHEN YOU!" 
COVID-19 has been one of the greatest disruptors of the last century, a time when people feared for their health, mourned massive global loss of lives, experienced a sharp stock market correction, may have lost a job, or had to close a business and had to make a quick adjustment to a physically distanced existence. Everyone has experienced this differently, but collectively it was a massive dose of adversity. After the shock, though, at all levels of the industry I've seen more innovation in the past 90 days than perhaps in the last decade, and I know we'll be stronger. 
I spent much of the last 90 days taking groups of advisors through a new education series. It has been a very interesting time to be talking to advisors about their business models – watching a transition from a comfort zone, through the uncertainties of a very abrupt new reality, to the learning needed to adapt and then repositioning for growth again. It started with e-applications and non-face-to-face options to complete business that had been previously opened and progressed to conversations about creating social strategies to communicate, create communities online, and ultimately to create pipelines. It was quite exciting to see advisors developing these new strategies and refining their processes to work in this environment. 
I am extremely proud of the way the industry quickly mobilized to be able to continue serving Canadians throughout this time of fear and uncertainty, showcasing the value of advice and passion for client's futures.
I am also proud that our comfort zones have forever been expanded. Many of our mental barriers about what we think would be acceptable to clients have been brought down. Advisors, MGAs and insurance companies have made immense progress and we should all be excited at the new possibilities and efficiencies that we've learned to create. We are definitely stronger!