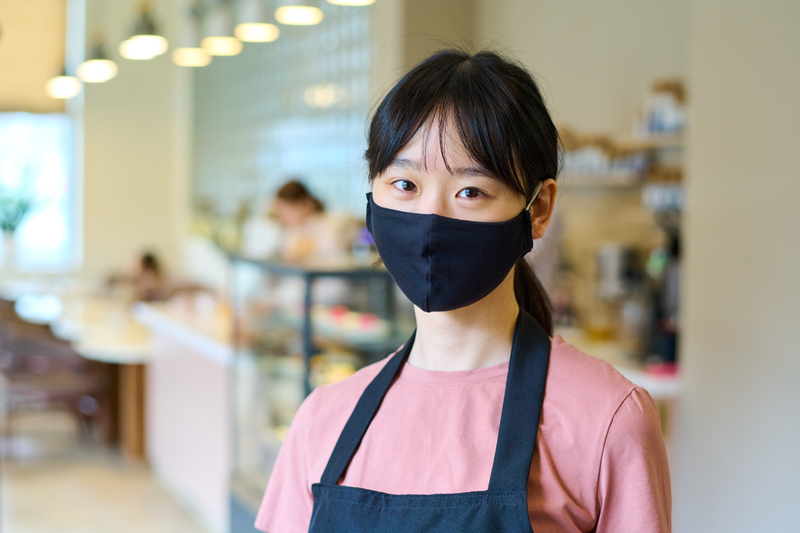 The COVID pandemic has changed many industries over the course of the last two years and insurance is not an exception. Insurance companies changed the way they interact with customers, how they service them, and how they assess risks.
Now, with the situation becoming more and more stable where COVID is simply an integral part of everyday life, we have decided to talk to select life insurance companies to understand how COVID-related themes are handled today by insurers: from getting an application for somebody who had COVID to changes in handling travel to unsafe destinations.
We thank insurance experts from Assumption Life, Equitable Life and SSQ Life insurance for their insights.
So, let's dive in!
What are the current conditions for somebody to get life insurance if they had COVID? How long is the waiting period post COVID to apply?
Every company considers the severity of past COVID infections and associated symptoms. Typically, insurers differentiate their approach based on the severity of the illness.
Here is the breakdown by company:
Assumption Life
Equitable Life
SSQ
• No symptoms, positive test: 10 days after most recent positive test
• Symptoms mild: over 14 days since complete resolution of symptoms
• Otherwise, with a patient in treatment, it is a case-by-case situation
The post-resolution waiting period is directly proportional to the severity of the infection.
• Mild cases can be approved as early as two weeks after complete resolution
• Severe cases require a three-month waiting period, or more
• COVID symptoms (e.g. a persistent cough, fever, shortness of breath): It is necessary that the insured has no symptoms related to COVID for at least 7 days and that he or she has returned to normal daily activities before submitting an application.
• If the insured has tested positive for COVID-19
o Mild symptoms: no symptoms related to COVID for at least 14 days and has returned to normal daily activities: at this time an application can be submitted.
o Severe symptoms: according to the degree of severity, it will be between 2-3 months following the complete resolution of the symptoms
Can somebody get life insurance if they currently have COVID?
Typically, somebody who has been tested positive can NOT get life insurance until they are done with COVID.
One company has also commented that:
If the insured tested positive after the contract was issued and has a rectification notice to sign:
See the rules above. If mild symptoms/or asymptomatic, it is necessary to wait at least 14 days following the disappearance of the symptoms before signing the rectification notice.
Otherwise we will have to postpone 2-3 months depending on the severity.
Should there be a full recovery after COVID, insurance companies do not pose any limitations on applicants e.g. in terms of exclusions related to COVID.
If the recovery has not been full, the situation will depend on the type and severity of the residuals, as well as of the pre-existing comorbidities.
Are there any groups of applicants e.g. seniors that are treated differently in this post-COVID era?
There are certain groups of people who are treated differently in this "post-COVID" era. It is important to mention that it is better called a "post-acute COVID" era since we probably will never be in a fully "post-COVID" era.
Some groups of applicants affected are similar to those existing in the past e.g. diabetics, people with chronic diseases such as kidney disease, etc.
Other groups are new based on the risk of potential COVID exposure e.g. doctors in emergency rooms, nurses, etc.
Here are two insurance company's replies to this question.
Assumption Life
Equitable Life
• Yes, seniors and high-risk occupations need a COVID-19 questionnaire
• COVID questionnaires are still required for people with certain co-existing health conditions
• The company assesses the situation based on co-existing conditions
• Such groups, for example diabetics or applicants with chronic kidney disease, can be treated differently
In general, life insurance companies follow the guidance of the Government of Canada and underwrite travel risk accordingly. It is based on the current recommendations on the Government of Canada Travel Advisory website's recommendations.
These guidelines can change very quickly and involve, besides COVID, many other potential risks (e.g. war/armed conflicts, various diseases, nature events, etc.).
All insurance providers expect that the situation will stay fluid given the rapidly changing spread of COVID in different waves.
When searching for life insurance in these unstable times, make sure that you are working with an experienced insurance broker who has access to many insurance providers. Our insurance brokers work with over 30 insurance companies to offer you the best possible coverage at the most reasonable prices.
Authors Background:
We thank these three insurance company representatives who were able to shed light on this important topic.
Nadine Allain, Chief Underwriter
Assumption Life
David Hutchison
Regional Sales Manager
Equitable Life
Barry Rubin is a Director of Business Development
at SSQ Financial Group.