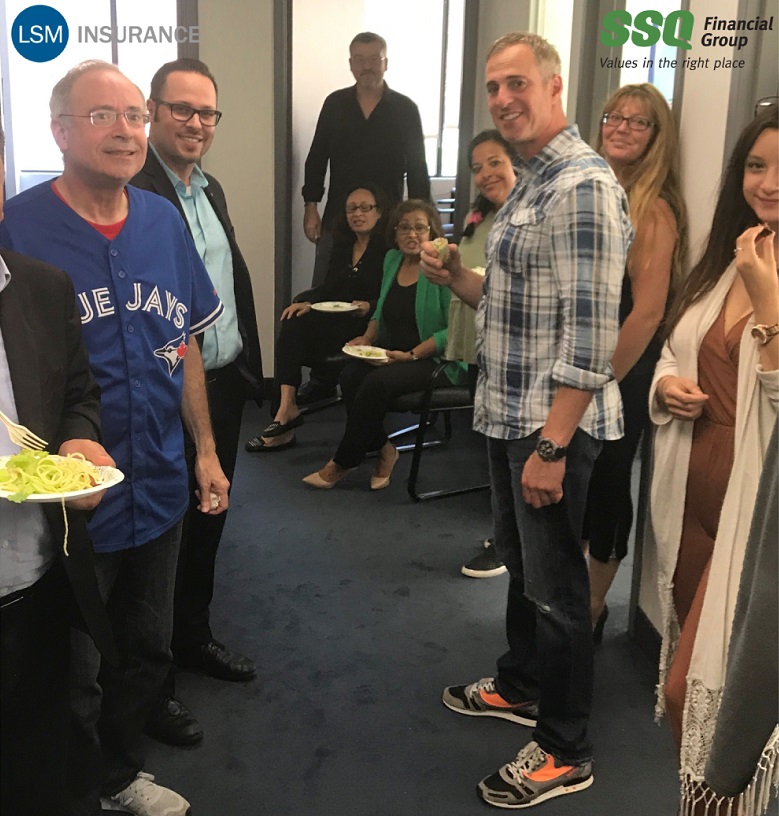 It's no surprise that healthy, clean eating has a massive impact on your overall health, but does it impact your work as well? Believe it or not, healthy eating does play a large role in productivity. A study done in 2012 conducted with about 20,000 employees found that those who ate an unhealthy diet were per cent more likely to report productivity loss.
How exactly does this work? Diet has an effect on your cognitive performance. Nutrients such as carbohydrates, glucose, and protein are all essential for optimal brain function. This article from The Globe And Mail breaks down the importance of cleaning eating in relation to productivity and what you can do to ensure you're getting the most out of your food.
We decided to put this play in action thanks to Barry Rubin of SSQ. Barry sponsored a
great lunch at our office for the LSM team and friends. The best part? Every item of food was clean! The best part? Every item of food was clean! We enjoyed a vegan lunch from Rawlicious packed with flavour and no side of guilt! From tacos, to vegetable pasta, to delicious desserts, there was no shortage of tasty, healthy food.
Although this was more of a "once in a while" type of thing, I cannot stress enough the importance of healthy eating, especially when working in an office environment. It is easy to become lackadaisical when you spend a majority of your day sitting in a chair with nothing but a computer screen in front of you. It's not only important to prepare healthy meals, but also, to prepare enough meals. Just like unhealthy eating, not eating enough can leave you feeling lethargic and this ultimately has a negative impact on your brain function. Stay hydrated, prepare meals ahead of time, and ensure you have enough; this will aid you in adopting a healthier routine and ultimately, help you improve your productivity.
Another strategy that I use to enhance productivity as well as positivity in the work place is what I call the Four Day Work Week. Not only does this allow staff to have an extra day to themselves and for their family, it also means they have more freedom to choose when to work from home and when to attend the office. This concept alleviates stress some workers may have when it comes to sitting in traffic, paying for transit/gas, or having minimal time to themselves which in the long run, boosts overall productivity. If you want to learn more about the Four Day Work Week, you can read all about it here!
A big thank you to Barry Rubin and SSQ for putting together a great, healthy lunch for all of us over at LSM!