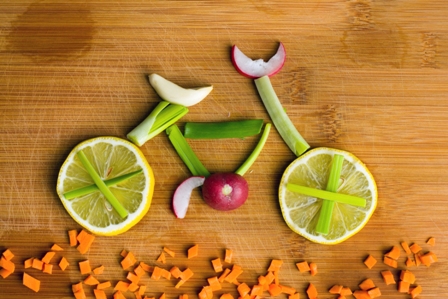 1. Do not smoke
One of the most beneficial acts of reducing risk in your life is to not smoke or quit smoking. Smoking cigarettes is the number one preventable cause of respiratory problems, cardiovascular disease and cancer. While those are great risks smokers are exposed to, smokers are also more susceptible to the flu and the common cold than a non-smoker. Smoking is an incredibly hard habit to break, yet the benefit of breaking the habit is worth it in the long run.
2. Lower your cholesterol
High cholesterol increases the risk of having a developing coronary heart disease. This happens when cholesterol in your blood starts to clog your arteries and narrowing the passage of blood to your heart. There are many supplements that can aid you in lowering your cholesterol yet might have negative side effects. The best option in lowering your cholesterol is through having a high-fiber, low-fat diet while exercising.
3. Keep a healthy weight
Along with smoking, obesity and in-active lifestyles are leading causes of cardiovascular disease. Obesity rates have become an epidemic among both men and women across the United States and Canada. According to Stats Canada 53.6% of Canadians over the age of 18 reported that they fit within the range of obesity in 2013. This is because not enough Canadians are getting the physical activity that they require.
4. Exercise 
One great way to reduce risks is to exercise regularly. Not only does exercise reduce the risk for diseases such as cancer, diabetes and heart disease, it also aids with your mental health as well by reducing stress. Following the Canadian guidelines adults from the age 18-64 require only 22 minutes a day of moderate to intense workout. Just start off small and build yourself up to an exercise regiment that you feel comfortable with.
5. Eat fruits and vegetables
We all grew up with our parents telling us to finish our veggies before we were allowed to have dessert. Our parents weren't punishing us but encouraging us to have a healthy diet. Fruits and vegetables are high in vitamins, minerals and fiber that contribute to a healthy way of living. They also help in reducing the risk for cancer and other chronic illnesses such as cardiovascular diseases.
6. Take vitamins
Another thing from childhood that we should continue to do is take our vitamins. The vitamins that we should take today are no different from the ones we used to take. Vitamins with antioxidants, such as, vitamin E and homocysteine-lowering vitamins like folate and B6, show promise in prevention of cardiovascular disease.
7. Avoid trans fats
Trans fats are linked to an increased risk of cardiovascular disease. Something that you can do is avoid trans fats in your food. However, this is not as easy as it should be. There has been long running debate between cooking with butter or margarine. Other fatty acids such as omega-3 are controversial in the world of health experts.
8. Alcohol lowers risk in moderation
Studies have shown that drinking alcohol in moderation is linked to reduction in cardiovascular disease and has preventive properties for Alzheimer's disease. Alcohol consumption should only be done in moderation as over consumption leads to negative effects such as cancer and liver cirrhosis.
9. Lower stress levels.
If you find yourself constantly stressed, it may have negatives effects on your health. A correlation between having a hostile attitude has been linked with having a higher chance of cardiac events. Meanwhile, maintaining a cynical outlook is associated with rapid progression of carotid artery disease. Thankfully, there are many methods to manage your stress. Meditation, breathing exercises and yoga are techniques that help reduce stress levels and in turn prevent cardiovascular disease, coronary artery disease, reduce the risk of encountering cardiac problems. In addition, meditation improves your tolerance for exercise and increases blood circulation to the heart.
10. Get a good night's rest
People need to have regular deep sleep. Having a good night's sleep helps your ability to think critically and help with memory recollection. If you are not getting quality sleep it can leave you cranky and tired. Having a good deep relaxing sleep reduces the risk of developing Alzheimer or dementia in the future.
11. Stimulate the mind
Keeping your mind active is another way to reduce the risk of having Alzheimer's or dementia. Performing activities throughout the day that involve multiple tasks of communication, interaction or organization are the best ways to maintain your mind. Learning something you never knew before is a great way to keep your mind stimulated as well.