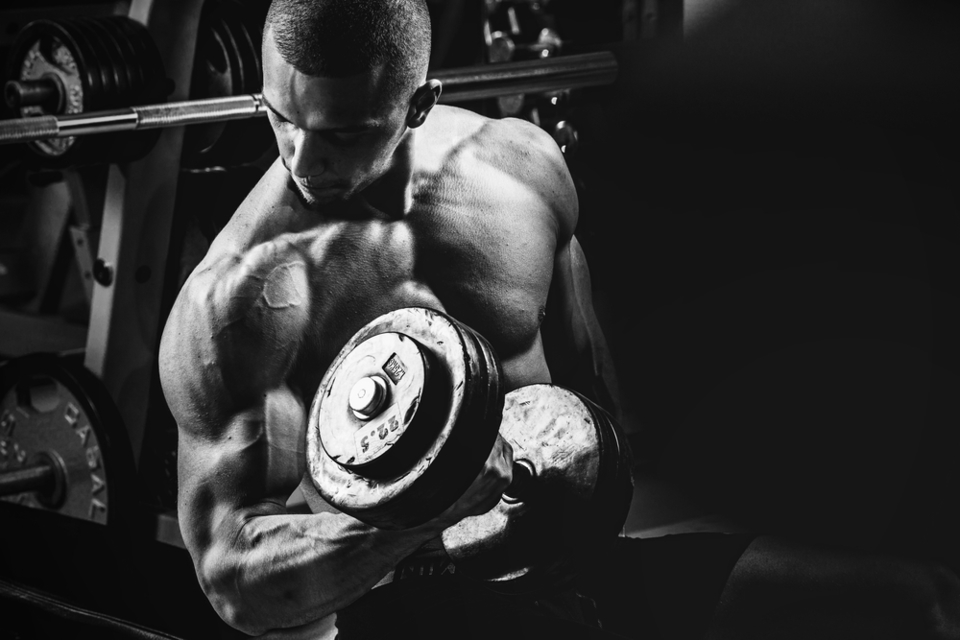 Summer has come to its unavoidable end and the weather will be slowly getting colder and colder. As much as people enjoy exercising outside year round, we live in Toronto, and although most of us enjoy winter sports, morning workouts in the park in -10°C are not very comfortable. That's of course only one reason to go to the gym.
The main reason is that going to a fitness centre is simply so much more enjoyable. You will gain access to a tremendous variety of ways to work out, all in one place. Aside from lifting weights, you can try many modern alternate exercising methods, you can attend group classes, meet and socialize with other fitness enthusiasts, and enjoy many other advantages. Nowadays, staying fit is easier than ever, so we've picked seven gyms in Toronto that — in our opinion — are the best in town. In case your favourite gym is not listed or you have something nice (or not nice at all, every opinion counts!) to say about our selection, we'll be happy if you leave a comment under the article!
1. Bloor Street Boxing and Fitness – Dundas West
Making the list at number one is Bloor Street Boxing and Fitness. This space is unique in its layout, as it used to be an old transmission garage, so there is a very open and industrial feel to it. There are plenty of machines and enough space, without the added gimmicks of franchise gyms. Bloor Street Boxing and Fitness offers many classes, like boxing, upbeat boxing, kickboxing, MMA fitness, Muay Thai, yoga, and Pilates. The second level of this gym is home to an original boxing ring that once hosted Mohammed Ali and Rocky Marciano. Old boxing magazine covers line the walls in this fitness centre, masking the uncomfortable dingy feeling that some gyms have.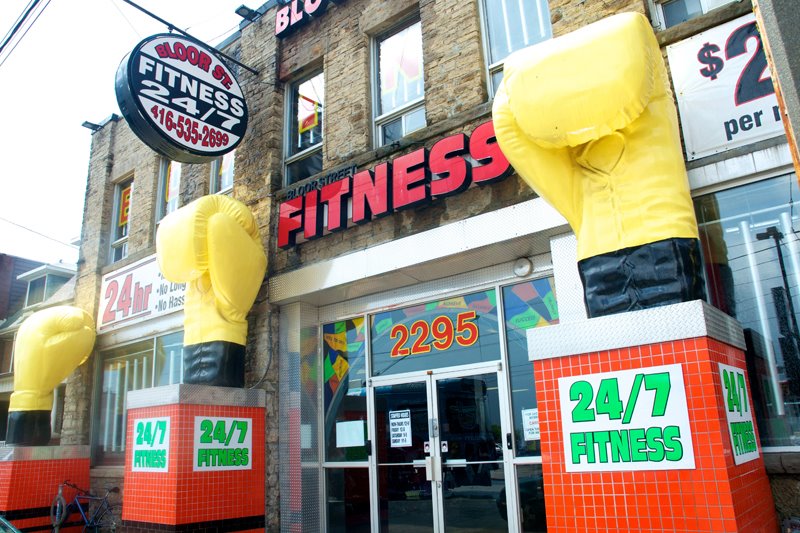 General manager Michael Savella keeps up the motivating mood as he makes his way around the gym. He is cheery and informative, and (seemingly) extremely positive, saying a quick hello to most people he passes. "We have a really tight-knit, family atmosphere here… It's not a fashion show. People come here to sweat and, you know, we have a system here that's been working for about 21 years now," he says of the gym's success.
Savella feels that Bloor Street Boxing does things a little differently than most gyms. He says they try to gather as much information as possible from members to help them reach their fitness goals. On top of the interesting space you get to work out in, their membership includes a one-hour session with a trainer every three months, and the trainers here aren't your average trainers. A few are past Olympians, and owner and former heavyweight champion Paul Ryan can be seen upstairs teaching boxing classes too.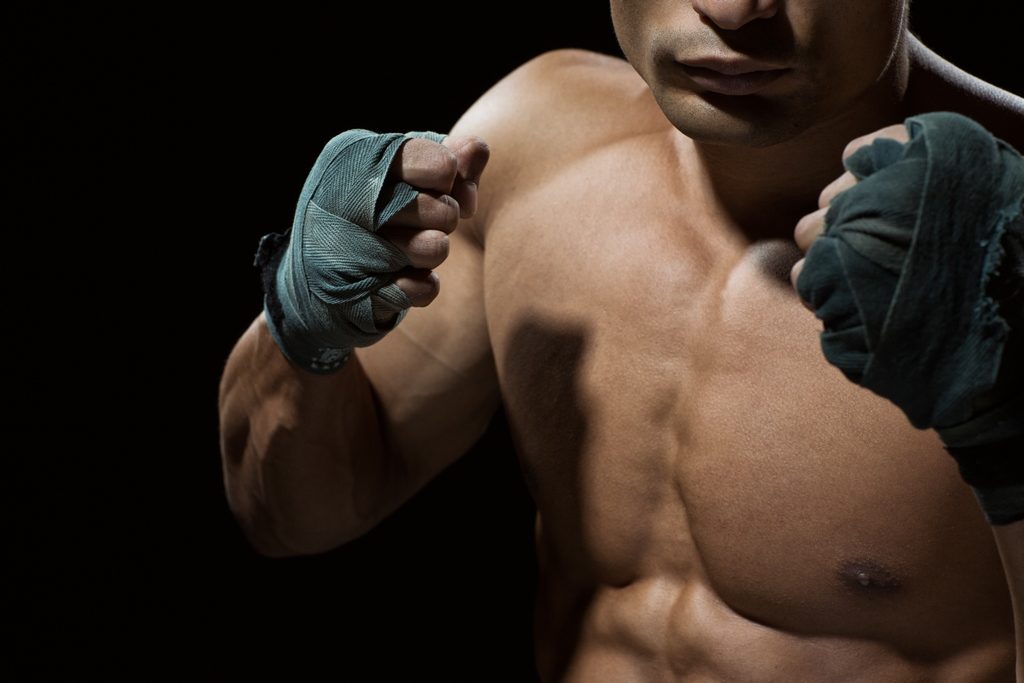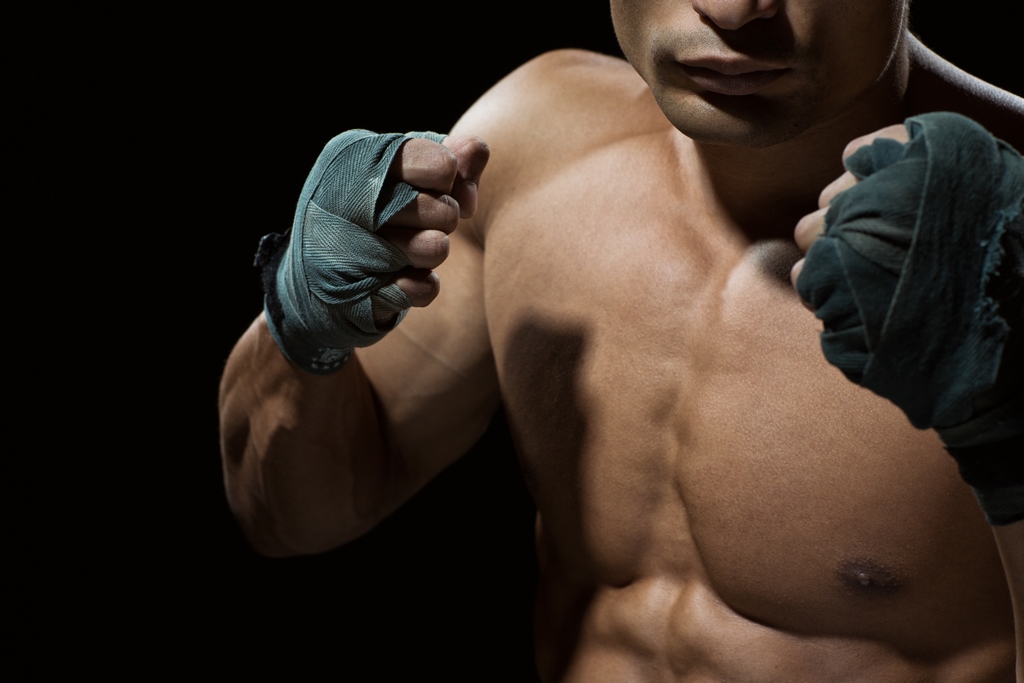 The gym is open 24 hours and right around the corner from Dundas West Station. The monthly membership is $59 without a contract, but if you're ready to commit, you also have the option of putting down $399 to reduce your monthly payment to $19 a month. Bloor Street Fitness is also home to the non-profit program Boxers Against Drugs & Guns Everywhere (BADGE) that owner Ryan founded to encourage positive youth development through boxing.
2. Regent Park Aquatic Centre – Regent Park
A new facility east of Church, this aquatic centre has a beautiful pool with drop-in programs like Aquafit, leisure, and lane swims. There are also registered programs for all ages. The centre itself has a warm water pool, a Tarzan rope, a diving board, and a water slide. It's a welcome addition to the neighbourhood — especially as the weather warms up!
"I liked the rope and slide, and how [they] open the glass doors during the summer, allowing people to tan," says Angela De Medeiros, who lives nearby. "It's like lying on a beach!"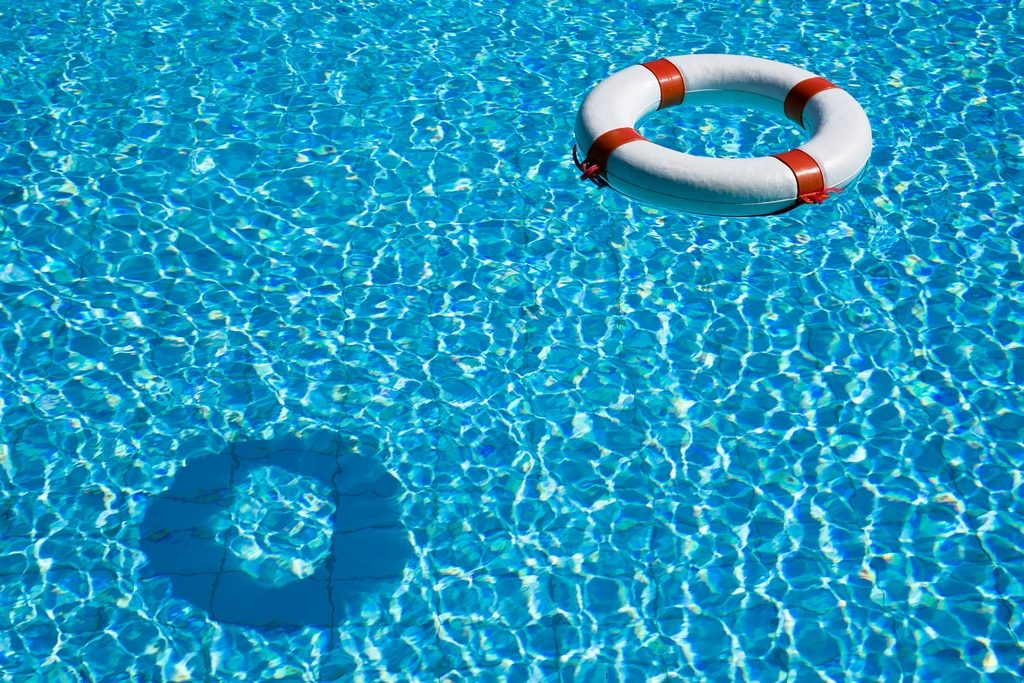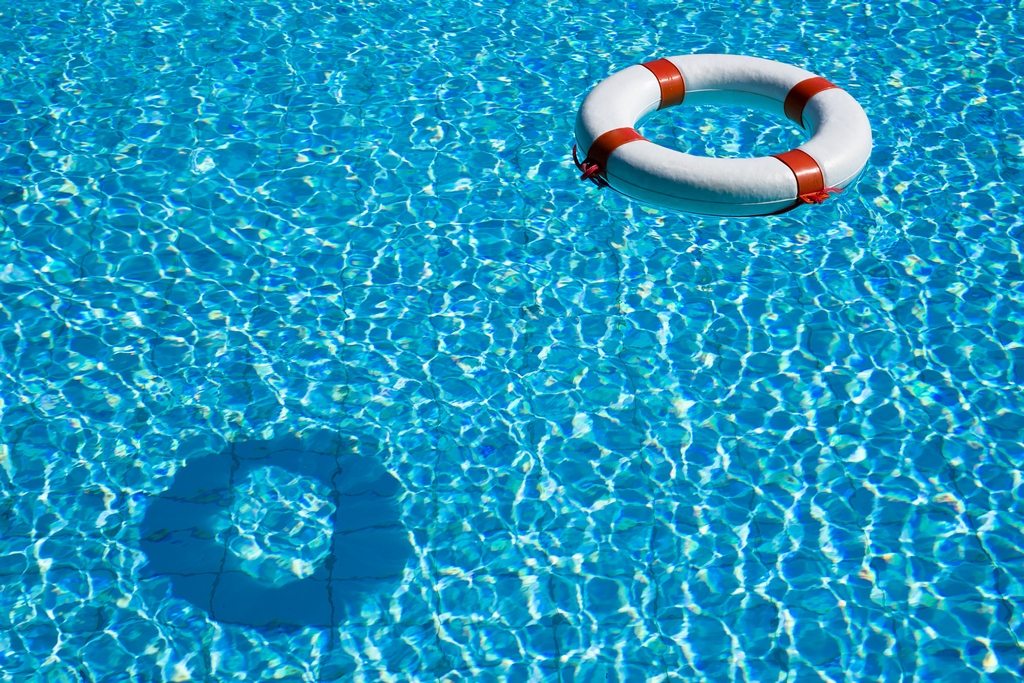 What really makes this aquatic centre amazing is that every program is free of charge. As the receptionist explains, "The most you'd ever have to pay is a quarter, if you forgot to bring your own lock."
3. Goodlife Fitness – Manulife Centre
This Goodlife location offers all the great amenities that come with this national chain fitness centre — and then some. This gym has great cardio-vascular equipment, group classes, and the usual offerings of personal training sessions and towel service. But on top of all that, it also has a pool, a sauna, and a tanning zone.
"Manulife Goodlife is my favourite gym. The location is central and convenient, the staff are friendly and helpful, and the pool is better than most other Goodlife gyms. It's a comfortable place to work out and not feel intimidated by bulky dudes trying to pick you up," says Goodlife member Ashleigh Jack.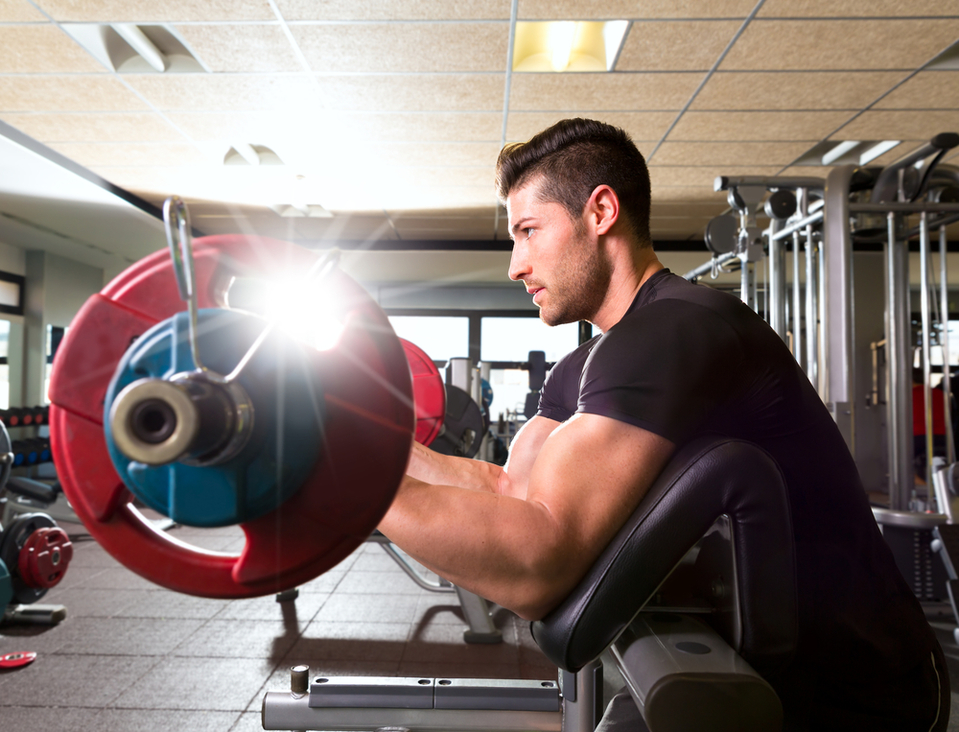 Goodlife Fitness membership prices can start at approximately $30 bi-weekly, but you will pay more if you would like towel service. Luckily, the gym is affiliated with multiple companies so there are corporate rates and discounts available too. The representatives at any given location will go through the prices with you and try to find you a suitable rate. The only downside to this gym is that it is part of a large company, where the representatives tend to be a little pushy.
4. Snap Fitness – Roncesvalles
It may be small, but this gym gets the job done. The gym has all the equipment you might find at a bigger corporate gym, but in a much smaller space. Still, you'll rarely have to wait for a machine — people are always in and out of this location, but it is never full so you're always able to work out how you want, when you want. This is a no-frills kind of gym, with the sole purpose of helping you reach your target. The big plus to this location is that it's open 24 hours, and although it is not always staffed, the friendly employees here will try to book time with you based on your schedule.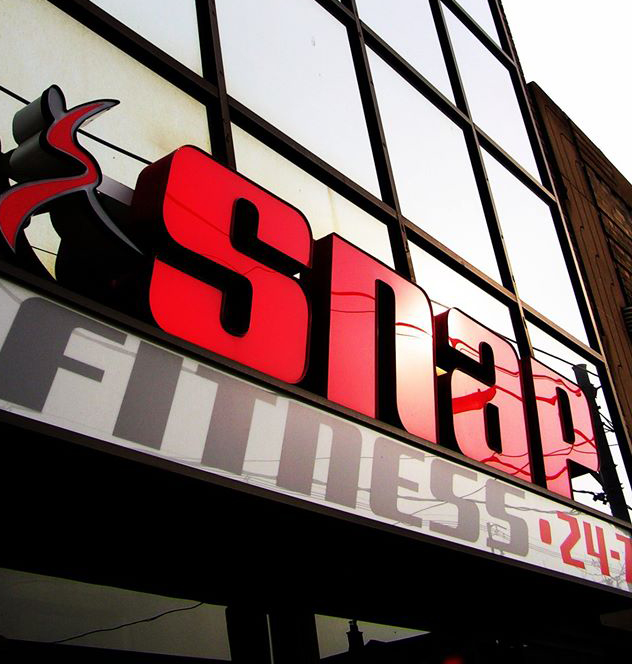 This gym has won multiple awards from the neighbourhood, including the Parkdale Villager's Readers' Choice Award for Best Fitness Club in 2013. This location also won the Bloor West Villager's Readers' Choice Award for Best Club in 2010, 2011, and 2012.
This little gym has planted itself down in Roncesvalles and has grabbed the attention of many locals. They are always looking for new ways to improve the gym, and most recently, they added more stationary bikes in the basement and now host spinning classes. Truth be told, this gym could use more space, especially as they add new machines, but you can really appreciate what they are trying to do with their limited space.
The staff is kind and will always say hello when you come in, which adds to the community feel this gym seems to maintain. A monthly membership is approximately $50 (including tax) for this location, but they also offer special rates. For instance, the monthly price for a couple is about $90 per month, including tax.
5. West End YMCA – Dovercourt Road
This location is great for people of all ages. This centre has it all: pools and accompanying classes for lane swims, a conditioning room, a cyclefit studio, an exercise studio, an indoor track, and a gymnasium. It is often busy at this location, but there is plenty to do to keep busy if you're waiting to use a machine. Basic adult memberships at this location are about $65 per month, including taxes. The price includes classes and full gym access.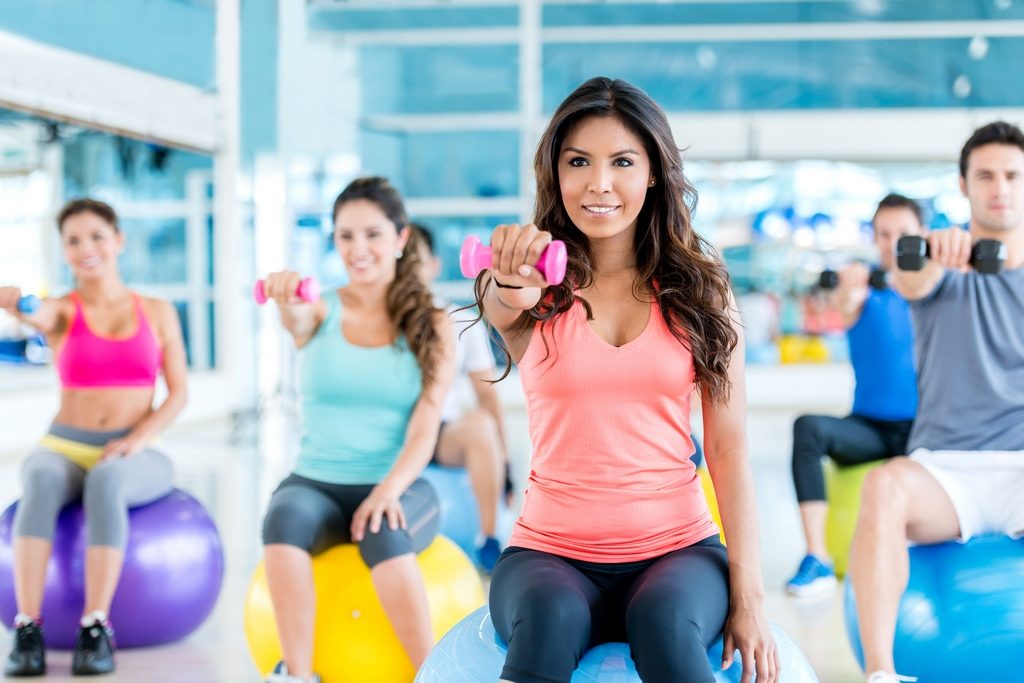 If you aren't looking for a full membership but would like to take a fitness class or just use the gym, you may do so at a drop-in rate of $15 per workout or class. The drop-in rates are a little expensive when you consider that one class a week would cost you $60 per month. Nonetheless, this gym makes the list because of its variety.
This gym also makes the cut because its lessons, like swimming lessons or taekwondo, are included in your membership fees (for individual memberships only), so you really get to take advantage of all the offered programs. Family memberships are also available, with the option to add on registered programs (like swimming lessons or taekwondo).
6. Advantage4Athletes – Markham
The Markham-based A4A is the promised land for those who are bored with traditional gyms and want to try out something different. Not that you wouldn't find machines and racks with weights here, but the main focus of this place is to offer working out with equipment like TRX ropes, kettlebells, balance boards, and a variety of crossfit equipment — like battle ropes, 450 pound tires, and other Spartan stuff.
There are many places that are bigger than the boutique A4A, but it compensates with very friendly atmosphere and a lot of great people you can meet here. If you don't like to work out on your own, then you can hire a personal trainer, join Boot Camp classes, or — for those who are not able to get to the gym for any reason — get tailored a custom in-home fitness program.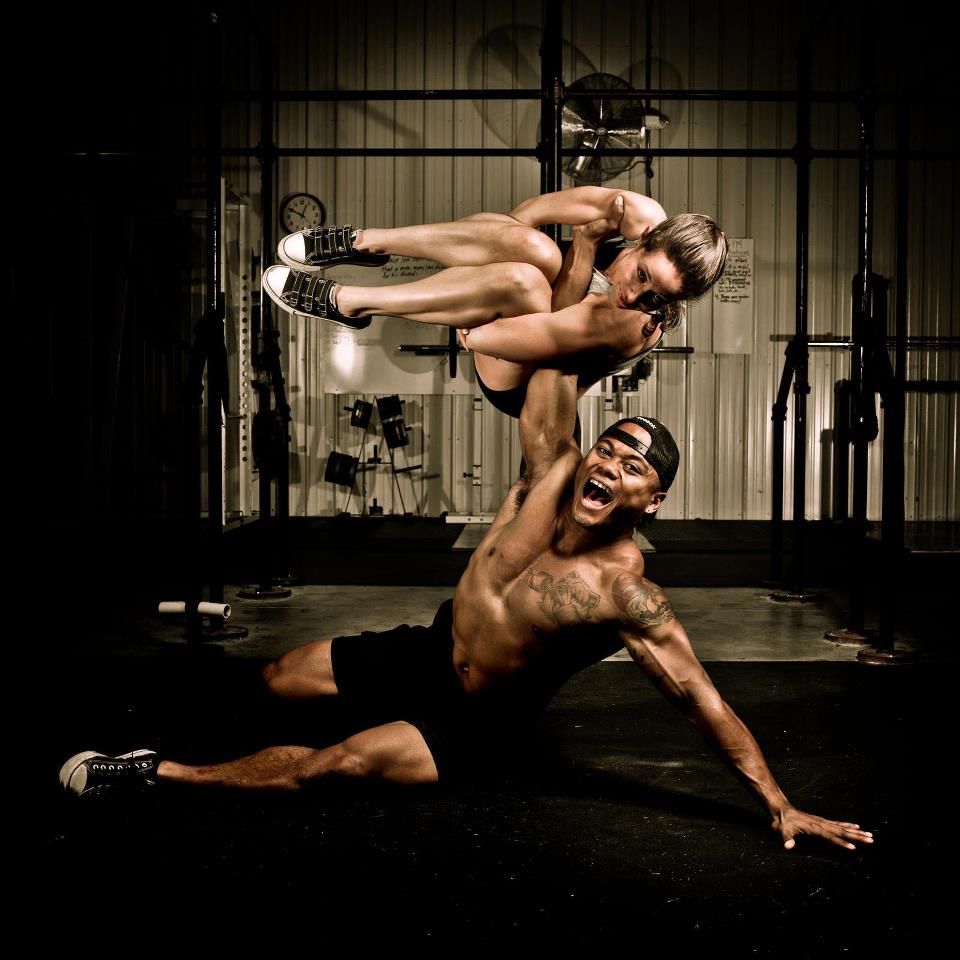 Prices begin at $15 for a day and you can buy a membership for a week ($30), a month ($60), three months ($55 a month), or a full year ($49 a month). If you're a student or a senior, you'll get a discount. Also, if you hire a personal trainer, your membership is free.
A4A isn't the biggest or most luxurious fitness centre in Toronto. But if you like to swirl two kettlebells while hanging from a pair of ropes like Spiderman, this place will definitely suit you.
7. LA Fitness – Bathurst Street, Vaughan
LA Fitness is a large international chain of fitness centres and that means all the pros and cons of a multi-national corporation. The one on Bathurst Street (the same street as our office) opened just two years ago and offers a very large space with excellent natural sunlight. The gym area is pretty standard and offers a wide selection of high-quality machines and free weights from different brands and a cardio zone. The size of the gym and amount of equipment available means that you'll rarely have to wait on others to finish with their workout. You can, of course, also hire a personal trainer.
Though the gym area is above standard, as you would expect from a part of a larger chain of fitness centres, what makes this place really worth a visit is the other facilities it has to offer. There's a spa area with dry sauna, indoor racquetball courts, a heated pool, and an indoor basketball court. You can also bring your children to the Kids Klub, where they will be looked after.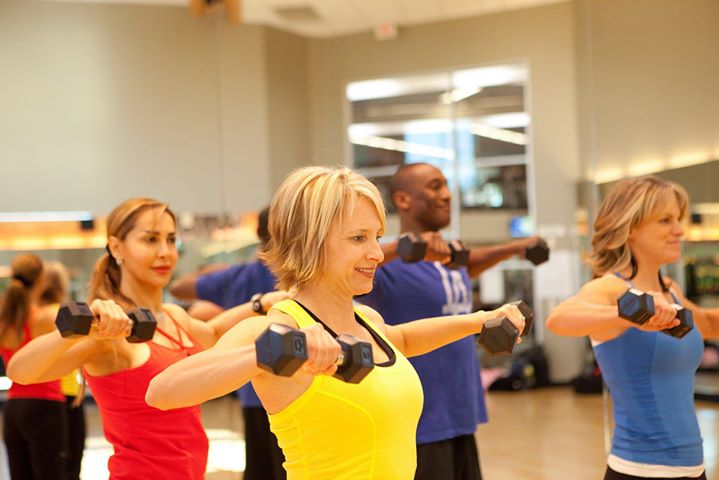 Our own Director of New Business, founder of LSM Insurance and long-year fitness enthusiast Lorne Marr, is a regular in this gym. "I currently work out here about three days a week. They have nice equipment and when things break, they are pretty quick at fixing it," said Marr. "All things considered, they have done a very good job."
The downside is that the whole chain has a bad reputation when it comes to payments. They have a no-contract policy with monthly fee starting at $29.95 and free cancellation. However, there are many complains from ex-customers all over the Internet on the cancellation process. Apparently, people who want to quit have to fill out a form online and then print it and send it to the company's HQ in California 20 days before next month's billing. Many people claim they have been charged after that nonetheless. There are also many voices that complain about the hygiene and overall cleanliness of the various fitness centres of this chain, but we can't confirm these statements since we haven't experienced these problems at the fitness centre in Vaughan.
Bonus: Jung Ko Tae Kwon Do – Thornhill
We couldn't include this place in this list, because it's not a regular fitness centre, but it's definitely worth mentioning. Jung Ko Tae Kwon Do is a martial arts school and, as the name indicates, its primary focus is teaching the Korean fighting style of Taekwondo and also Japanese Kendo. Taekwondo is a style concentrated mainly on kicking techniques, including high head kicks and spinning kicks. Kendo is a sport and martial art that descends from the original Japanese mastery of swordsmanship, using bamboo swords and protective gear.
What makes Jung Ko Tae Kwon Do different from other schools in Toronto is Grand Master Jung Ko himself. He is one of the most skilled practitioners of Taekwondo in Canada and has been participating in the development of this sport in our country for decades. Master Ko has achieved eighth dan (eighth degree black belt — ninth is highest) and also has been distinguished with the Queen Elizabeth II Golden Jubilee Medal for exemplary contribution to communities and Canadians.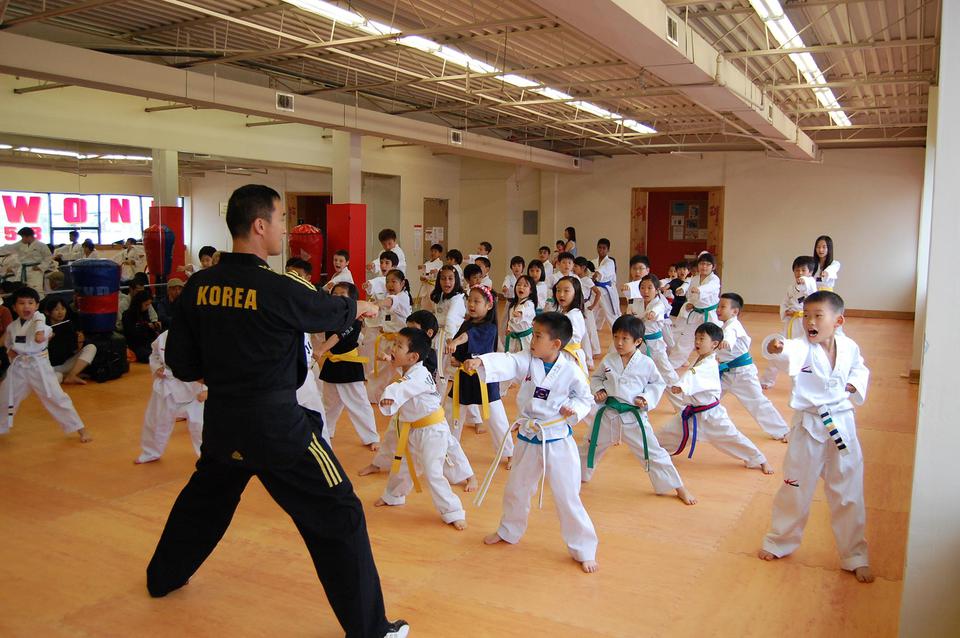 Our founder, Lorne Marr, is a frequent visitor of this place. "I been going here for years along with my son. Jung Ko is a very personable guy and a phenomenal athlete. He can do stuff guys half his age wouldn't dare trying," said Marr.
Jung Ko Tae Kwon Do offers classes for children from the age of 4, junior classes for ages of 7–12, and adult classes. You can also sign your children up for various camps or the After School program, which is something between martial arts training and a child community centre, where kids are looked after.
If you would like to learn Taekwondo or Kendo or if you want to sign your kids up to an enriching and rewarding activity, Jung Ko Tae Kwon Do is the place to go!
JM00EV