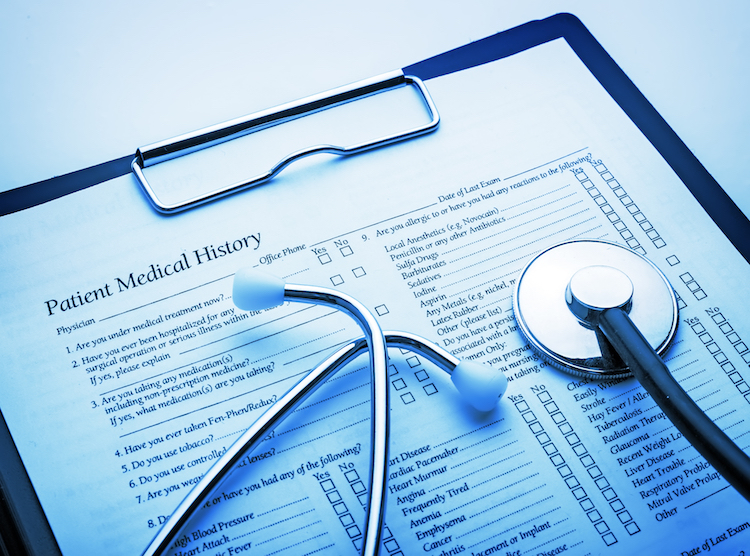 Following 2011, there were an estimated 71,300 people in Canada living with HIV — up from 57,000 in 2005, according to Avert.org. Of these, around 25% were unaware of their infection. An estimated 3,175 new HIV infections occurred in Canada in 2011, which is roughly the same as the figure for 2008.
There are options available
Generally, those with HIV or AIDS get turned down for traditional life insurance off-hand, but there are guaranteed-issue and simplified-issue providers, which offer guaranteed coverage and coverage if you answer no to a number of health questions, respectively.
Now, on to guaranteed issue life insurance plans. Humania Assurance offers a Simplified Issue Term 10 and Term 20 policy that those who have HIV or are diagnosed with AIDS can still qualify for if they are still working. All they have to do is answer yes to the first two questions:
Are you currently working?

In the last 12 months, did you work at least 28 weeks and at least 21 hours per week?
And no to the next four questions:
In the last 2 years, were you absent from work for more than 15 consecutive days due to Illness or did you receive disability or critical Illness benefits under a private, group or public insurance plan?

In the last 2 years, did you receive treatment or were you advised to seek treatment regarding the use of drugs or alcohol?

In the last 5 years, were you incarcerated in a penitentiary for more than 48 hours? In the last 6 months, did you have any physical or mental symptoms or discomfort for which you have not yet consulted a health professional?
Pre-existing condition clause
It's also important to remember that there is a pre-existing condition clause on any Humania policy. No life insurance benefit is payable from 12 to 24 months after the insured dies if that death resulted from a pre-existing condition. Humania defines "a pre-existing condition" as any disability or illness that occurred anywhere between 12 and 24 months prior to the start of the policy. If the death happens because of a pre-existing condition, then the benefit is limited to a return of the premiums paid and then the policy will be terminated with no further payment.
On a related note, if there is no claim on the policy for 20 years, the policyholder is eligible for a refund of up to 75% of the premiums as long as they choose the optional return-of-premium rider.
In general, if you're going the guaranteed-issue route, instead of the simplified issue policies offered by Humania, you should be aware of the following caveats:
The premiums are higher than traditional life insurance.

The available face amounts are low and the coverage has a two-year waiting period. This means, that if the insured passes away in the first two years by a non-accidental death, the death benefit is limited to a return of premium, and in some instances, interest.
How Simplified Issue Fits In
Simplified issue life insurance also has no medical tests, but these policies have three to 12 health questions. The premiums are lower and the face amounts are higher. Some simplified policies pay out immediately and others have a two year waiting period. The two leading providers of simplified life insurance coverage in Canada are Assumption Life and Canada Protection Plan. Canada Protection Plan deferred life and deferred term policies have the most favorable questions in terms of HIV and AIDS history.
They read as follows. Deferred Life: "Within the past three years, have the insured been treated for unusual chronic infection, including HIV and AIDS." On Canada Protection Plan's Deferred Term plan, which offers face amounts up to $100,000.00 of coverage, the question is even more favourable: "Within the past three years, has the insured been diagnosed with or started treatment for unusual chronic infection or immune system abnormality, including HIV or AIDS."
As of June, 2014, Canada Protection Plan no longer accepted new applicants with HIV or AIDS.
Manulife was the first Canadian insurance company to offer policies to people who are HIV-positive. The company said it came to this decision after a review of the latest survival rates which allowed for a better perspective on mortality risks involved.
This move comes from the advancements in the fight against HIV/AIDS with new drugs and the change in diagnosis which names HIV as a chronic disease that can be managed rather than a terminal illness.
"Manulife was the first insurer to underwrite people with diabetes, and we are continuing in that tradition by making life insurance a possibility for the more than 75,000 Canadians who have tested HIV-positive," says CEO Marianne Harrison. "This is the result of work completed by our research and innovation team and working closely with our colleagues in the United States at John Hancock."
Our Director of New Business Lorne Marr says: "Manulife has shown great vision in becoming the first insurance company to underwrite people with HIV for traditional life insurance. Previously, options for life insurance for people with HIV were very limited. The only policies available were guaranteed issue policies (no health questions and no medical tests) with very limited face amounts, and few simplified issue policies where there were no medical tests and a short series of health questions. However, both sets of policies had deferred death benefits, meaning the death benefit was limited in the first two policy years."
Sun Life Assurance Co. of Canada has begun offering life insurance coverage of more than $3 million for people living with HIV.
A spokesperson for the Toronto-based company said that life insurance coverage for people that are HIV-positive is becoming available in markets throughout the world.
Sun Life initiated a few changes to underwriting practices and product enhancements, such as eliminating the automatic requirement of medical exams, stress tests, ECGs tests, fluid samples and HIV tests for life insurance and critical illness insurance.
"Sun Life will now only need an application (no fluids or blood samples) from the majority of Canadians applying for these products," the company said in a statement.
Kevin Dougherty, president of Sun Life Financial Canada said, "The underwriting practices and product enhancements represent some of the most comprehensive changes made in the industry in over a decade."
More than three-quarters of Sun Life's critical illness insurance customers and half of their life insurance clients are expected to benefit from these changes.

For more details, you can contact us at 1-866-899-4849 or 1-866-899-4849 or visit our Non-medical Life Insurance Quote Page.
LM00LM