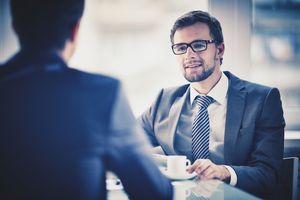 A Key Man or Key Person life insurance policy is a life insurance policy placed on the life of a key employee.
A key man / key person policy is necessary when a employee is crucial to the business and when replacing that person would be costly and time consuming. A key person life / key man policy allows the business the funds necessary to cushion against such a loss.
How much should the key man / key person be insured for is a function of their potential loss should he / she die.
As with all life insurance needs analysis, it is not an exact science. In essence, the need is determined by adding the difference to the business, which might include the following:
The loss in sales – this loss would include drops in existing sales volumes and accounts which may leave all together as a result of this person's death.
Increased production costs.
A loss in production from other employees impacted by the loss of this key employee.
The cost of hiring an training a new key man / key person.
The type of insurance plan the company can use to cover this need can be Term or Permanent.
Term insurance policies for key man / key person insurance start off lower in cost, but increase as the insured gets older. The shorter the term, the lower the initial premium. But, keep in mind, the cost will rise at renewal. Many term policies increase as much as 300% at renewal and Term 20 policies increase as much as 900%. You should also make sure the term coverage is convertible to a permanent plan without a medical.
Permanent policies for key man / key person insurance are generally divided into three sub-categories: Term 100, Universal Life and Whole Life Insurance.
Term 100 plans have level premiums and lifetime protection most Term 100 plans do not build a cash value. Far fewer companies are offering Term 100 insurance than in the past. Canada Life and Foresters Life Insurance Company for example no longer offer Term 100 policies.
Universal Life Insurance policies can come with a level or increasing cost of insurance – like Term 100 insurance fewer companies have level cost of insurance Universal Life plans and the ones that due have increased their premiums. Increasing cost of insurance plans act like term policies in a way in that the cost of insurance rises as the insured gets older. All Universal plans have an optional investment component. This can be attractive feature for some companies as they can tax shelter money at the same time the insure their key man / key employee.
Whole Life insurance plans have fixed premiums and a built in cash value. Whole Life policies can non participating or participating. Participating policies have a guaranteed cash value and a policy dividend which is not guaranteed but can be used to accumulate additional cash value, buy additional insurance or go against future premiums.
Companies may also want to consider insuring a key employee against a disability or Critical illness the risk and cost to the company is often higher if the employee becomes seriously insured or ill but does not die.
Insuring a key employee can directly impact a company's growth and viability. LSM Insurance expert Tamara Humphries notes "it shows customers, employees and investors that the business will remain viable even if it loses a key man / key employee. It also can alleviate concerns among the companies lenders. Tamara also adds that "a side benefit for private companies is that the life insurance proceeds can be paid out as tax-free dividends to the owners once the business has recovered. Funds can also be used to provide a $10,000 tax-free death benefit to the spouse of the deceased. "
The premiums on a key person / key man policy are influenced by the type of plan, the insured's gender, their date of birth, smoking status and health and lifestyle. For disability policies the insurance company also looks at the occupation and the elimination period and waiting period.
For more information on key man / key person insurance in Canada, please contact us at 1-866-899-4849 or visit our Term Life Insurance Quote Page or Disability Insurance Quote Page.