How Insurance Brokers are Paid

How does your broker earn their keep?
All insurance advisors, both captive agents (those working for one company) and independent brokers (those working for multiple companies) are generally paid commission when an insurance policy is put in force.
It's cruicial to note that the agent/broker is paid by the insurance company. However, the media and consumer skepticism has done a lot to create misunderstanding. The following are points often misunderstood regarding the payment process:
Life insurance commissions drive up the price of the policy- Life insurance policies, whether sold via salaried employees or self-employed brokers, have distribution costs. The insurance company includes the price of distribution inside the price of their policies.
Companies that use multiple distribution models for the same life insurance product, eg. RBC Insurance or Manulife, charge the same premiums regardless of how the consumer buys the policy. A $200,000 Term 10 policy from Manulife will be the same rate whether the policy is bought via their call centre, website, or an independent broker.
Two advantages of working with a broker are the following:
a) He/she can advise you on the best type and amount of coverage. Many companies change underwriting criteria or protocols so its important to work with a broker who is up to date on the latest trends.
b) He/she can shop the market for the best premium.
Life insurance commissions are negotiable- Life insurance commissions are not negotiable. It's not like buying a car or a house. Once again, the commissions are built into the distribution costs of the policy and cannot be altered. This is an important point that many conusumers do not fully understand.
Whole Life or Universal Life policies pay higher commissions than Term Life policies – Life insurance commissions are based largely on the premium of the policy, i.e. the higher the premium, the higher the commission. Whole and Universal policies have higher initial premiums than Term policies, but the Whole and Universal policies are bought once. Term policies increase in cost as the insured gets older, so they will buy multiple term policies over their lifetime. Each time a new policy is bought, a commission is paid, but more importantly to the consumer, each time a policy is bought the applicant is older, so they're paying a higher premium. If his/her health has changed, the premiums will be significantly higher and/or the coverage will not be available. It is key that the insured have a keen understanding of how much life insurance they need and how the different life insurance policies work.
It should be noted that many insurance companies have recently lowered the commission rates on their Permanent policies especially guaranteed Permanent plans such as Term 100 or Universal Life Term 100 plans and increased the commission rates on Term 20 policies.  Historically low interest rates have been playing havoc on the profitability and viability of Guaranteed Permanent Life Insurance policies in Canada.
Some companies pay higher commissions than others – Commission rates can vary slightly from one company to another, but given that insurance commissions are a fixed cost within the policy, this should have no impact on the consumer decision.
Make sure the broker works with multiple carriers, some brokers, while independent, only work with two or three. Our brokers have access to 15 different life insurance carriers, ensuring you get the best possible rate.
If you have any questions about broker commissions, don't hesitate to call us at 1.866.899.4849. You can also get a free quote from our online Term Life Instant Quote Page.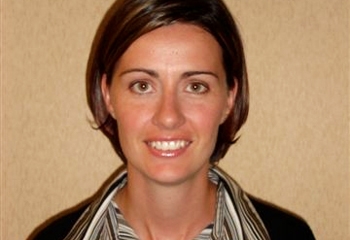 LSM Insurance has been very informative and have met all of our needs in...
1 of 85
Leigh-Ann Rousom
Read more