What are the top life insurance mistakes? A summary:
There are numerous life insurance mistakes Canadians are making, and who qualifies better to talk about these mistakes than life insurance experts? We asked numerous life insurance experts to weigh in on the top life insurance mistakes they have seen throughout their careers.
You can find a summary of their replies in the chart below with more detailed explanations following in their segments (% shows how often a particular mistake has been mentioned).
The top three mistakes are:
Putting off your life insurance purchase until it is too late, or not getting life insurance at all (especially in your younger years).
Not doing a needs analysis and not understanding all possible risks resulting from being underinsured.
Not leveraging the benefits of a permanent life insurance policy due to its higher cost, though there are numerous benefits to this product in the long run.

A number of industry experts and thought leaders weigh in on why life insurance is so important. Click on the thought leader's picture below to explore their perspective.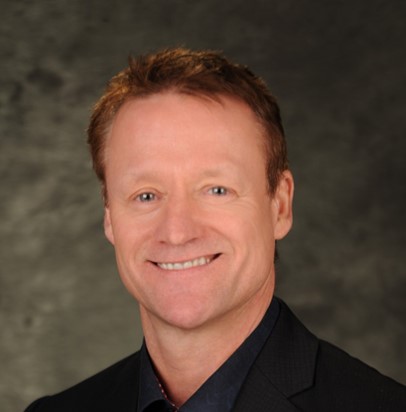 Tony Bosch – Executive Vice President Broker Development Hub Financial
Tony Bosh: "Life insurance is a key component in most financial and estate plans"
Three key mistakes people make when purchasing life insurance:
Not doing a needs analysis: The first step in any life insurance purchase should be to do a proper needs analysis. People often fail to look at the big picture when buying life insurance. The calculation of how much insurance you need should be more detailed than just having your mortgage paid off or replacing a certain multiple of your income. In determining your life insurance needs it is necessary to determine what amount is actually necessary to "allow your family to maintain their standard of living and pay off outstanding debt"under "less than ideal circumstances," factoring in that the grieving process and the time to recover emotionally may take several months or even years. Life insurance should provide "financial confidence." allowing a family time to adapt and adjust to life without a loved one.
Product selection: Life insurance, unlike most forms of insurance, can come in a variety of payment options from low cost term insurance to permanent policies that can build substantial tax sheltered cash values and can help solve estate planning needs and/or serve as an alternative investment. The problem arises when the product selection overrides the need. Clients with a limited budget may be attracted by product features causing them to choose a permanent product with a lower face amount than is required. A family with three kids may like the idea of a shiny sports car but may need a mini van. It is critical to first define the amount of protection required and then choose the product or combination of products that meet this need within a given budget.
Choosing a solution based on price and/or convenience rather than contract guarantees and flexibility: A simple example may be purchasing loan or mortgage insurance through a lending institution. Although this may seem like an easy and convenient solution, it may require additional underwriting at the time of claim, which could result in a claim being denied. A basic renewable and convertible term plan underwritten by an insurance company may take a little more time to set up, but in most instances provides a better and more flexible policy that can adapt to your changing needs.
Life insurance is a key component in most financial and estate plans. Working with an experienced and trusted independent advisor will help make sure you and your family get the life insurance you require with the flexibility to adjust to your changing needs.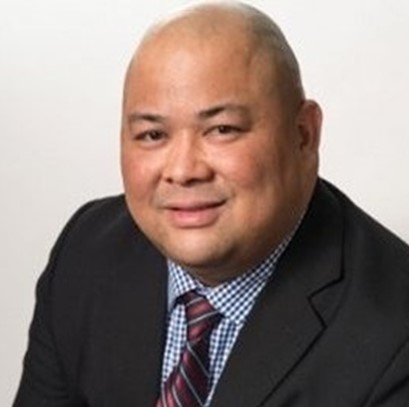 Michael Liem – Account Executive, Empire Life Insurance
Michael Liem: "Don't put it off until it is too late"
Putting it off until it is too late: Even though Canada Protection Plan can help get life insurance for people with medical or lifestyle issues, I think it is always best to get insurance when you don't need it and when you are healthy. It's not how much you can afford, but rather how healthy you are that gets you the best insurance options.
Not telling anyone about your life policy: People get a life insurance policy but when they pass away, some beneficiaries don't even know about it. I always suggest that advisors should acquire contact information for the beneficiaries and where possible, introduce themselves because these beneficiaries will most likely be contacting the advisor to make a claim.
Regularly reviewing a client's policy: So many advisors provide the initial policy but never review them. People's lives are constantly changing and they may need to adjust or add more coverage. If an advisor never contacts their client, then they should not be surprised when the client switches their business to another advisor.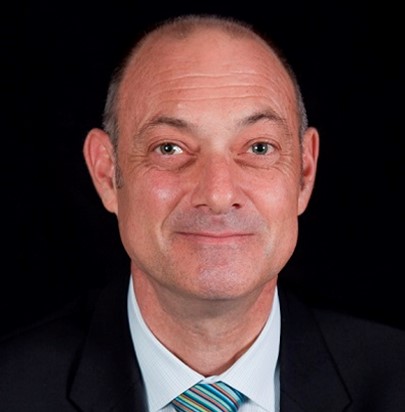 Lawrence Geller – President of L.I. Geller Insurance Agencies
Lawrence Geller: "Everyone has asked to either renew the existing policy or buy a new policy"
Of the many people who have assured me over the years that they only needed life insurance for a maximum of 10 years, every one has asked to either renew the existing policy or buy a new policy to replace the one that was renewing. Even then, most have deluded themselves by thinking that they would not need the coverage when the term of the contract ended, and almost all have wanted coverage at the end of the term.
Not a single client who bought a guaranteed paid up whole life policy has ever told me that they made the wrong choice of coverage, although many have told me that they wished that they had purchased a larger amount of life insurance.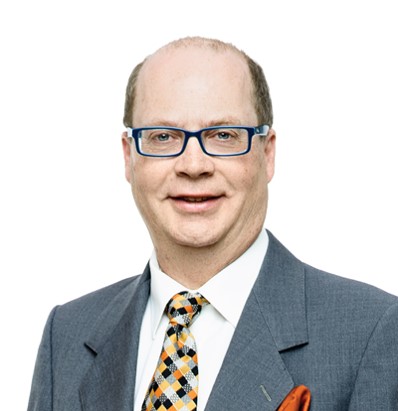 Daniel Audet – Vice President Assumption Life
Daniel Audet: "Don't gamble on being uninsured"
The top life insurance mistake, from a consumer's perspective, has to be the choice to gamble on being uninsured (or underinsured).
LIMRA reported a year ago in 2019 that 32 per cent of Canadian households do not have any life insurance coverage, while 56 per cent of Canadian households do not have any individual life coverage. Everyone would agree that there are more pleasant things to consider and address than the risk of dying prematurely, and that may be the reason why so many Canadians are shying away from a proper assessment. More likely, the observation comes from a knowledge gap of the risk and associated loss. Many Canadians would not necessarily consider themselves as gamblers, meanwhile the chosen approach of not buying insurance (or not buying enough) is very similar to that of a gambler's behavior. The gambler "invests" a little wager with a small probability of a large payoff. In comparison the non-insured "saves" paying a small premium hoping he/she wouldn't die with a significant financial burden. Both types of gamblers have small amounts involved when compared to what is at stake, and the odds of the event, while relatively small, can have a significant impact. They are just at both ends of the spectrum: the casino gambler hoping for the big win, and the life gambler neglecting to consider the major financial loss.
Turning a blind eye to the needs of paying final expenses, replacing income, paying off the mortgage, or paying the estate bills, and choosing not to be insured (or underinsured) is essentially just like gambling the financial state of the loved ones left behind. Several Canadians, when asked why they do not own life insurance, have stated they could not afford it (27 per cent) or that they had other financial priorities (25 per cent). The real reason boils down to not fully understanding the risk and its consequences. I would "bet" that, when faced with the facts, most Canadians would mitigate their risk, allow the need for insurance to climb their priority scale, and choose not to be a gambler.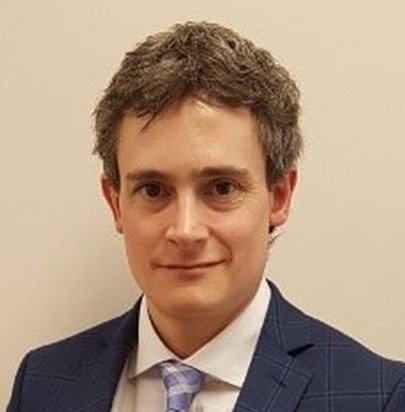 Casey Cameron – President of Camlife Financial
Casey Cameron: "Not considering income replacement needs while acquiring life insurance"
I think that the top life insurance mistake is not considering income replacement needs while acquiring life insurance; by this I mean disability insurance. You are far more likely to suffer a disability than you are a premature death. Even if you have disability insurance through work, make sure that you understand how it works and that it's adequate. It's important to work with an advisor who understands and manages the higher risk of disability and not just the smaller risk of death.
The number two mistake that people make is that single people don't need insurance. It's true, they don't (usually) need life insurance, but single people need disability insurance more than anyone, as they are totally self-reliant.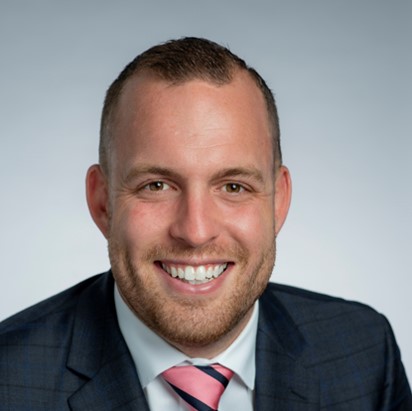 Andrew Fink – President, Hub Financial Inc.
Andrew Fink: "Buying life insurance when a critical illness policy is often the best solution"
A big miscalculation I see is people wait too long to lock in their good health. Without a planner, most Canadians will purchase an amount that will leave them grossly underinsured. Insurance is often purchased based on price or convenience, when it should be purchased on value and flexibility.
My biggest frustration however, and therefore the biggest mistake I see in purchasing life insurance, can be rooted back to some statistics within our firm. A few years ago, we processed more than 40,000 risk applications. Of those 40,000 only 9 per cent of those were a critical illness policy. That means our network of advisors motivated Canadians 40,000 times to protect their most valuable asset (themselves) against the risk of passing away prematurely, yet only 3,600 times motivated a Canadian to protect against something that was far more likely to happen.
Very few Canadians pass away prematurely, yet we must insure against it as the results are catastrophic if we don't. The same cannot be said for a cancer diagnosis, heart attacks, strokes, etc. With GoFundMe pages popping up at scary rates we know how rampant these scenarios are. The good news is that science and medicine have advanced to the point where a heart attack or cancer diagnosis can result in the Canadian living, not dying. While Canadians can go on with their lives, those lives often look very different than prior to the diagnosis. We must help Canadians be financially prepared for this reality. A critical illness policy is often the best solution.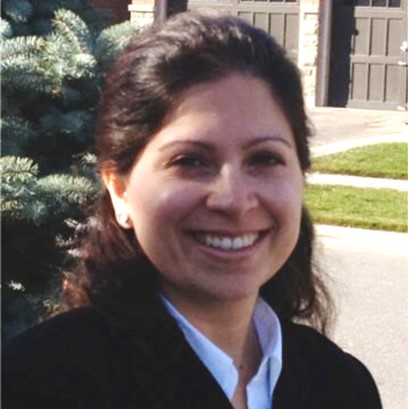 Noor Kapur – Insurance and Investment Advisor
Noor Kapur: "Not purchasing permanent insurance in your younger years"
In my opinion, one of the mistakes that consumers make is not purchasing permanent insurance in their younger years. Most younger clients inquire about whole life or universal life insurance, but don't end up getting it. After gathering all the information and quotes they ultimately settle for term insurance because it is priced significantly lower.
Over the years I have come across many older individuals who regret not taking permanent insurance earlier. Some of them regret having cancelled a permanent insurance policy in their younger years because they did not recognize the value at that time.
Around the age of 55 or 60, people start thinking about leaving something behind for their children to make their lives easier financially. They wish they had whole life coverage. Around that time, they also start thinking about their final expenses and other related costs. Most of them have to settle for small amounts of permanent coverage because they find the premiums unaffordable for the amounts of coverage they would ideally like to have. They can barely take enough to cover their funeral costs.
Therefore, young clients should not focus on just term insurance. Even if they start out with term insurance, they should seriously consider taking a permanent insurance policy or converting some of their term coverage to permanent insurance after a few years.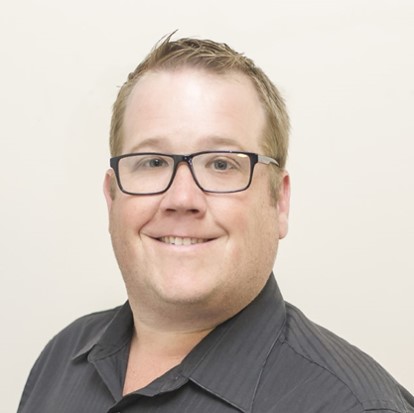 Jeff Comiskey – Owner All-Risks Insurance
Jeff Comiskey: "Deferring the purchase of life insurance"
A large percentage of prospects decide to defer the purchase of life insurance.
They made the decision to explore the costs of life insurance, critical illness, and disability insurance. During the fact-finding process they were open to a discussion about finding a true need or shortfall in their family's finances if they passed away or became sick. They recognized the need and risk that their family was facing. They were presented with options including various types of insurance with varying terms including extremely cost effective Term 10 rates. After review they came up with objections and/or stalls to justify why they were not purchasing. I am going to wait till I quit smoking for 12 months, I am going to wait until I lose weight, I just started a new job, I just bought a house and need to make sure I can afford it and have my finances together, I was just diagnosed with diabetes and want to get it under control before I purchase, the cost is too high, I am going to invest the monthly premiums and I will be way ahead in 10 or 20 years…
In the end they were not ready to purchase a product at that time. They made the decision to leave the risk exposed; they made the decision to not transfer this risk to a third party insurance company. They could not see the value in these products that have helped families in Canada since confederation. This is the largest mistake that prospects make.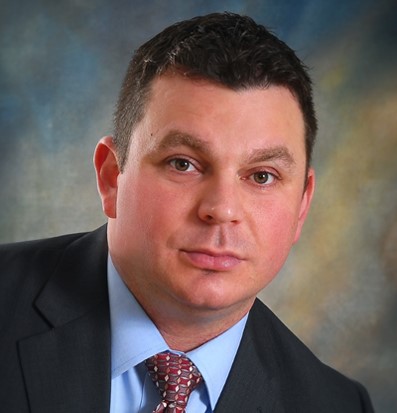 Tim Burns – Financial Security Advisor Future Focused Financial
Tim Burns: "Buying mortgage insurance through a bank"
One of the top mistakes I see is buying mortgage insurance through a bank.
At first it may seem like a great idea. If you die, or become critically ill, your mortgage is paid off. But is it really the best option? Insurance is more than just making sure your home is paid off and your lender is satisfied. In my opinion, individual life insurance is often a better fit. See four reasons why, below:
1) With individual insurance, the benefit goes to a named beneficiary of your choice. They pay down the mortgage and are left with extra funds for education for the kids, to pay down extra debt, and to have income replacement for the family. Whereas with mortgage insurance, the money goes directly to the lender only.
2) It is so crucial to be aware that, with individual insurance, underwriting happens before your policy is issued. There are no surprises, and the policy cannot be cancelled. Whereas with mortgage insurance, underwriting is done after a claim has been made, and there is potential for the benefit to not be paid.
3) You control your policy. It is portable. If you transfer your mortgage, your coverage stays in force with you. Whereas with mortgage insurance, the lender owns your policy and you cannot move mortgage insurance to another institution.
4) VERY IMPORTANT! Individual insurance pays out a guaranteed level benefit that is non-cancelable. Mortgage insurance pays a declining balance, where your premium does not change, no matter how little is left on your mortgage.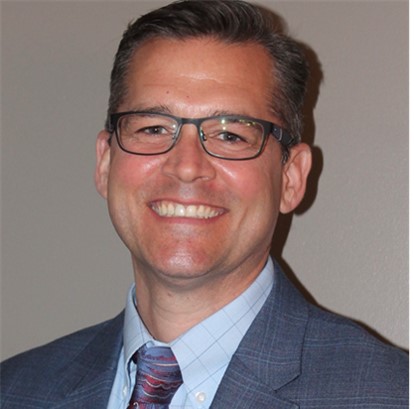 Brent Swatuk – Vice President, The Gryphin Advantage Inc.
Brent Swatuk: "It's cheaper to buy insurance 10 years too early than one minute too late"
There's a Chinese proverb that states "The best time to plant a tree was 20 years ago. The second-best time is now!" Why is this applicable in regard to the common mistakes that people make when buying life insurance? Buy now while you are healthy and able to! This is as applicable to high net worth Canadians (HNW) as it is to middle market Canadians. With HNW Canadians we often see folks pushing the decision off because they are focused on growing their wealth in their specific lane, e.g. their business(es), real estate, private lending, etc. We need to break this cycle and remind them that one's health can change in a moment's notice and then the option of using life insurance to create the liquidity, certainty, and control is off the table and generally leads to the truly expensive alternatives of forced liquidation, borrowing from lenders, or a combination of the two. Three of my favourite sayings are: "it's cheaper to buy insurance 10 years too early than one minute too late," "money only pays premiums but health buys insurance," and from the greatest insurance salesperson ever, Ben Feldman, "do you know anyone who has a lease on life? It isn't a question of if; it's a question of when."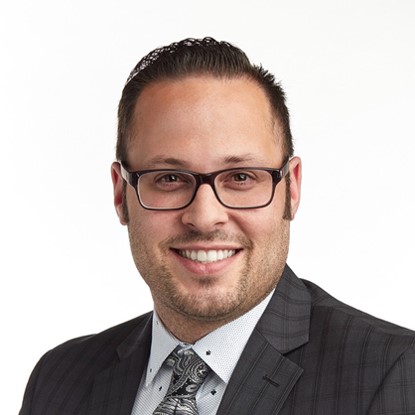 Barry Rubin – Director Business Development SSQ
Barry Rubin: "Waiting too long to buy life insurance…"
From my experience in the industry, and especially when it comes to trying to help my own close friends, I'd say one of the biggest mistakes clients/consumers make is waiting too long to buy life insurance!
When clients are younger, say in their late 20s to the late 30s, they seem to always think that their money is better spent elsewhere, which typically means on cars or vacations. On the other side of the coin they either think they will never need insurance or will never get sick or die. What they don't seem to realize is that the longer they wait, not only does it become more costly, but they also risk getting sick and possibly being rated or maybe even uninsurable. Invest in your insurability!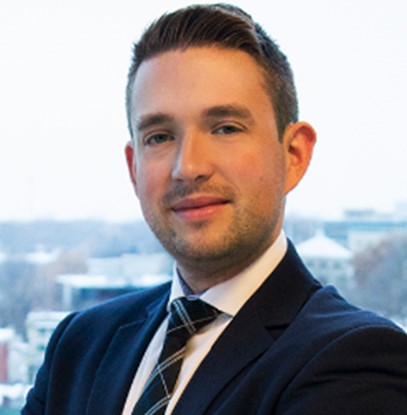 James O'Connell – Regional Sales Representative Humania Insurance
James O'Connell: "Permanent life policies are one of the most effective estate planning tools"
Thinking life insurance is simply a risk management tool is a big mistake.
When we think of insurance, our mind usually jumps to insuring our things. Car insurance, home insurance, business insurance etc. These insurances are meant to cover a loss. If you lose or damage something, you can make a claim to recoup your losses. Life insurance, on most basic levels, does the same thing. If the insured passes away prematurely, their beneficiaries receive a lump sum to help offset the financial impact. However, life insurance can be so much more than that. Unlike other temporary policies or insurances placed on things, which may never pay out, permanent life insurance will always provide a benefit. Permanent life policies are one of the most effective estate planning tools because they can assist in providing a number of different benefits, including offsetting final expenses, inheritances, legacy/charity gifts, and countering taxes. Some can also work as a way to diversify an investment portfolio by participating in the profits of the insurance company. Bottom line: talk to an advisor and find out which solutions will work the best for you.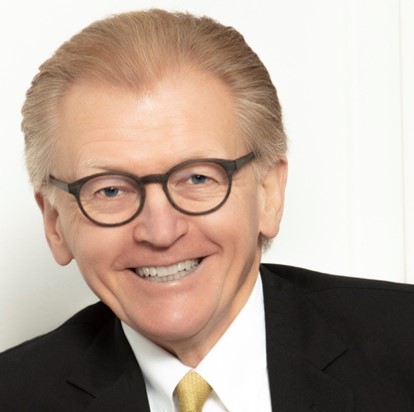 Jim Ruta: President, Advisorcraft
Jim Ruta: "Life Insurance Can Be More than an Expense…"
It's a big mistake to think that life insurance only provides tax-free cash at death when it is also a great source of tax-free cash for life. Life insurance is not just an expense, it can also be an asset.
Life insurance is well known for providing for "widows and orphans" and providing cash for families and businesses when they need it most but have it least – but it is more… much more. Ignoring this value means too few people experience the peace of mind of having a substantial, guaranteed cash reserve for when life happens, and they are there to live it.
Life insurance has special status in the world of financial instruments. Tax codes everywhere recognize its irreplaceable societal and economic value in keep families together, businesses in business, and assuring life continues as hoped. This recognition has endowed it with the unique ability to build cash reserves that grow tax-sheltered, don't fluctuate with the markets, guarantees returns for decades and can provide tax-free cash for opportunities, emergencies and retirement. You just need to know how to do it.
If we mistakenly think that life insurance can only pay at death, we miss out on its amazing essential financial security value for life. Life insurance can be a guaranteed asset builder where every dollar deposited is eventually returned to the owner, plus interest. Then, after the reserve is used, the foundational value of life insurance can return all that money to your family as tax-free cash at death. Either way, life insurance is never a mistake.
Dylan Goldstein: "Most people arbitrarily pick a [coverage] number out of thin air"
Deciding how much coverage you need isn't difficult. It's about asking yourself the right questions and working through a simple process.
Calculating the correct amount of life insurance requires you to think about what debts you'd like to pay off and how much you'd like to leave to your family to meet their future financial needs if the unthinkable were to happen.
The main things to consider:
How much money would your family need to pay off all debts, like a mortgage, credit cards or personal loans?
How much money would your family need to meet immediate expenses, like funeral expenses and unpaid medical bills?
How much money would your family need to maintain their standard of living in the long run?
The formula referenced above is called a needs analysis. It's a very useful tool and should be used regularly when considering purchasing life insurance to ensure that you and your family are adequately protected."