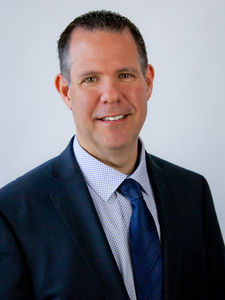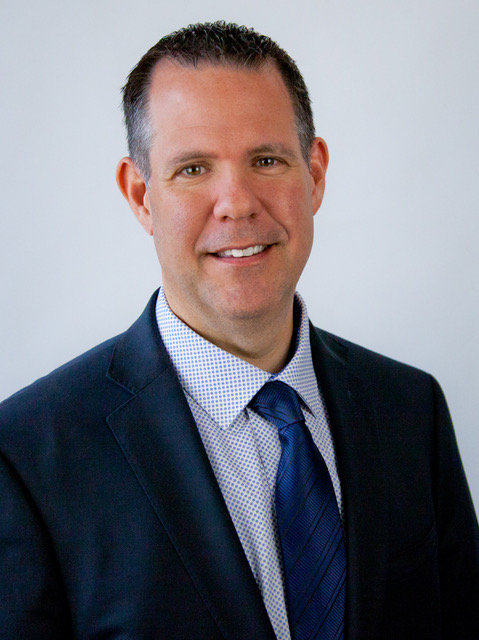 Since 1920, Equitable Life has been located in Waterloo Ontario with regional service teams across Canada providing personalized service and support. I personally started dealing with their group department in 1998. In those days they were always the best fit for the Trucking Industry and I would always have them on my short list to gather pricing and solutions for my clients.
These days they service many industries and can certainly compete against the best in the business from plan design and rates to value-added benefits. A broker should feel confident in dealing with this established company with a professional team that works hard to serve broker needs as well as the employer groups.
Here is how I see it:
Why do business with Equitable Life?
Haven't considered Equitable Life before? They aren't your typical financial services company. At Equitable Life they do things a little differently and a lot more personally. You can count on:
Stability
Their conservative approach to risk ensures you're taken care of; now and in the future.
Service
Routinely scoring at the top of industry surveys on service, Equitable Life pairs clients with a knowledgeable, resourceful, and motivated team that often answers questions in just one contact. They understand that each organization is unique and work to find the solutions to meet your ever-changing needs.
Customer Focus
As one of Canada's largest mutual insurance companies, Equitable Life is owned by their participating policyholders, not shareholders. They aren't driven by pressure for quarterly results and can focus on your interests, security, and well being.
Expertise
In the Group business you need solutions and there are many variables and factors to consider. Equitable Life have a great team and I am pleased to have Brad Thompson service the SAFG Benefits Solutions account where I work. Also it is nice to have access to their RVP Neil Morrison who very much helped me "cut my teeth" in the group market many years ago. Access to knowledge and ideas are important in the Group business.
Online Enrollment Tool
A fantastic addition to make it easier to do business. I have added more details on this tool below as it is worthy of mention.
Partnership with SAFG Benefits Solutions Inc.
Together, Equitable Life and SAFG have formed a valuable partnership in the Group Benefits industry. Clients benefit from Equitable Life's 100 years of experience and SAFG's large market technological expertise is now available to the small and medium market place.
Cons:
Brand Recognition
This is not necessarily a negative or "knock" against Equitable Life in my opinion. What they offer and service they provide deserves greater recognition and they have carved out a solid reputation. Sometimes it is the broker community that are quick to put labels on companies and my response to that has always been to find out for yourself. So, there is my challenge. Give them a try and draw your own conclusions. They can handle small, medium and large groups.
Now, back to their Enrollment Tool:
My thanks to Equitable Life for providing excellent content and here is what you need to know that can make an impact.
The benefits enrollment period can be overwhelming for advisors, businesses, and employees. It can be challenging to ensure that everyone completes the process before the enrollment deadline. Complicated paperwork and multiple forms create confusion for employees and headaches for HR teams and Group Benefits plan administrators.
That's why Group Benefits providers are creating options to complete the on boarding process online. These secure, web-based tools offer a more efficient alternative to traditional paper enrollment. This creates a better experience for the plan member and lessens the effort required for plan administrators.
Equitable Life's Online Plan Member Enrolment
Equitable Life's new Online Plan Member Enrollment tool is available at no additional cost for both traditional and flexible benefits groups. This stands out in the market where many providers are either offering online enrollment as an upgrade or limiting its use to flexible benefits plans.
How it works
Groups who choose to use Online Plan Member Enrollment are asked to provide employee details to Equitable Life, who adds the employees to their secure, online system. This system automatically sends an email to each plan member, inviting them to enroll in their new benefits program.
Online enrollment takes less than 10 minutes and can be completed from a computer or mobile device.
Benefits of Online Plan Member Enrollment
The online tool lessens the effort required for plan administrators by:
Eliminating the need to manage paper forms
Reducing errors and rework that can occur due to spelling mistakes or missing information
Sending automatic reminders to plan members when the enrollment period expires, resulting in fewer late applicants.
The user-friendly interface allows plan members to:
Enroll in their benefits plan in just minutes from their computer or mobile device;
Easily enter all their enrollment information.
Designate their beneficiary electronically.
Group Benefits Enrollment: Insider Tips
It is important to understand the enrollment process to help ensure a seamless transition for employers and employees. Avoiding the frustration of time consuming forms, incomplete applications, and missed deadlines will delight the entire team.
Making online plan member enrollment a priority when choosing your benefits provider will alleviate the stress listed above. Plan members can enroll quickly and easily, and plan administrators will be relieved of the burden of paperwork. You should be able to take advantage of secure, online enrollment at no additional cost; no matter what type of Group Benefits plan fits your business.
At SAFG we believe our partnership will add value to our clients and the fact that we are backed by a large technology driven company allows easy integration with many carrier systems such as Equitable Life.