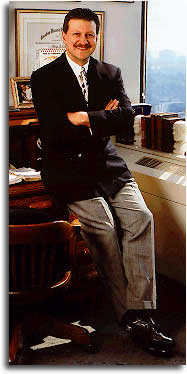 I deal with a plethora of policies in the field, however, I am most often reminded about the power and importance of disability insurance. The most frequent reminder of this message comes from a good friend of mine and one of the best chiropractors I know, Dr. Borys Chambul.
Dr. Chambul is a former Olympic athlete, champion disc thrower, and a Canadian record holder. From his experience as an athlete to his career in the medical field, he has extensive knowledge on pain and the potential risks associated with developing a disability. I recently interviewed him for my personal fitness blog, FitAfter45. Dr. Chambul, like myself, is very passionate about optimizing the human body and making the most out of your abilities and given situation.
Things in life can still happen, even when we least expect them to. This statement rings true for Dr. Chambul and is part of the reason he stresses the importance of disability insurance.
When did you purchase your disability insurance policy?
I purchased my disability insurance in my late 20's when I opened Chambul Chiropractic Group Clinic.
Did you have trepidations about purchasing the policy?
I did have trepidations about buying the policy because of the cost.
When and how did you end up utilizing the policy?
I ended up using the policy in 2011 when I had my 1st hip replacement surgery, then again for my 2nd hip replacement in 2015. I was grateful my insurance broker pursued my interests and protection, because initially I never thought I would ever use it. Having said that, it allowed me the necessary time for rehabilitation and the security of covering my personal and clinic overhead expenses until I was able to resume practice.
"Today, Dr. Chambul is director of the Chambul Chiropractic Group clinic in Thornhill, Ontario, where he specializes in chronic health disorders and addresses fitness and sports injuries. In addition to chiropractic, he employs acupuncture, nutritional, homeopathic and herbal medicine in his practice.

"More and more people are starting to recognize the benefits of integrative medicine. I work with a network of neurologists and critical care specialists who refer patients to me, depending on their injury or disorder. A number of physicians are also patients of this clinic."

Chambul studied acupuncture in China where the technique originated more than 2000 years ago. The World Health Organization has recognized acupuncture as equal to, or better than, traditional medicine in alleviating the discomfort of numerous health disorders, he says including headaches, back pain, carpal tunnel syndrome, arthritis asthma, fibromyalgia and chronic fatigue syndrome, to name a few. It can also help to lift depression and seasonal affective disorder, as well as aid in overcoming various addictions by raising the body's endorphin and serotonin levels."