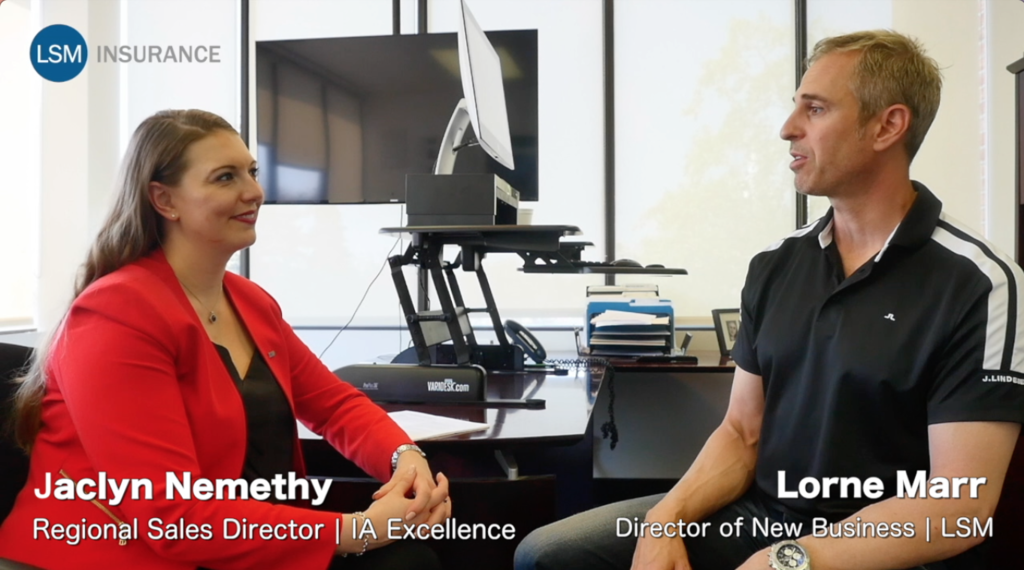 Jaclyn Nemethy, Regional Sales Director at IA Excellence, joined me to discuss yet another hot-button topic. We previously talked about disability insurance and what makes IA Excellence unique. Another topic that quite a few truckers ask me about is disability insurance for truckers. We get a lot of truckers, as well, asking about disability solutions and I know IA Excellence does a great job at targeting that middle market. I thought it would be a good opportunity to ask Jaclyn a little bit more about disability solutions for truckers.
Jaclyn: We do focus quite a bit on the trucking market. For individual truckers, we tend to be very competitive, not only on price but on features as well. There are certain features that truckers really look for when perusing the insurance market. For example, many like to add AD&D (Accidental Death and Dismemberment) as well as have out of province coverage available. We are able to offer them coverage up to $2,000 within the first year with no proof of income necessary.
How does the out of province coverage work?
If the individual is traveling outside of the province or the country, they have $5 million in accident and illness coverage for any emergency medical they may require. Out of province coverage also has trip cancellation build in for $5,000 per trip. If the individual must cancel their trip for any medical reason. they would get reimbursed for any cost they have incurred.
Thank you to Jaclyn for joining me yet again to help answer common questions within the insurance industry.
Do you have more life insurance questions? We have more answers for you here!