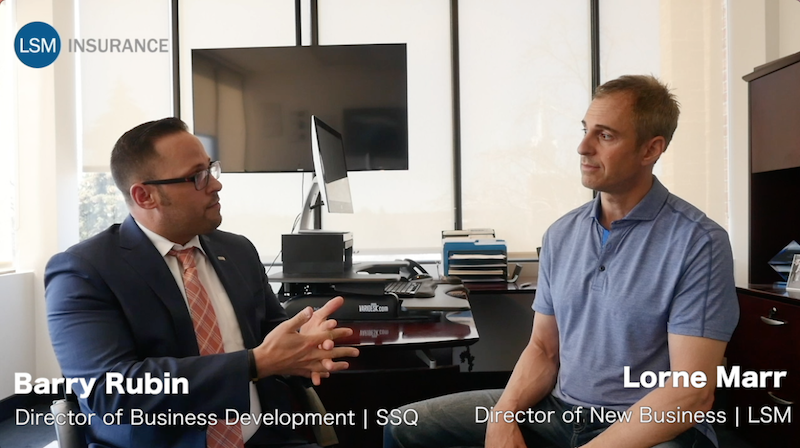 Lorne: Thank you, Barry, for joining me yet again to discuss everything new and exciting about SSQ Financial. I wanted to discuss what SSQ has to offer to the clients. A good topic that I thought we could touch upon is the term plus plan- most life insurance companies in Canada offer term insurance and SSQ does as well but let's talk a little bit about the term plus and how it is different.
Barry: Sure. You are right, a lot of insurance companies offer term insurance, but our term plus plan is a little different. Aside from pricing which is one big factor that a client and an advisor look at, our term plus plans encompass various other features that benefit the client. The Terms that are available are 10, 15, 20, 25, 30, and 35-year terms which is a great product to use to compete with banks mortgage insurance and to match amortization schedules at a bank. Another feature that is built into the term plus product is the renewal policy. At the end of the initial term, rather than the product renewing for another 20 years, for example, it is actually going to renew every five years. The benefit of that is that it keeps the cost down for the client, should they only need coverage for another few years after the initial term. Another great feature that is included at no charge to the client is our guaranteed insurability feature. What that feature does is it actually allows the client to increase their coverage 25% to a maximum of $100,000 without evidence of insurability.
Lorne: That is good to know. Definitely, as you said, I have noticed that the term rates are certainly priced well and the longer terms, the 30-35 year terms, are something not a lot of companies offer so that is a great thing to be able to offer. Thank you, once again Barry, for joining me for this discussion.