What The Financial Experts Own – Chad Larmond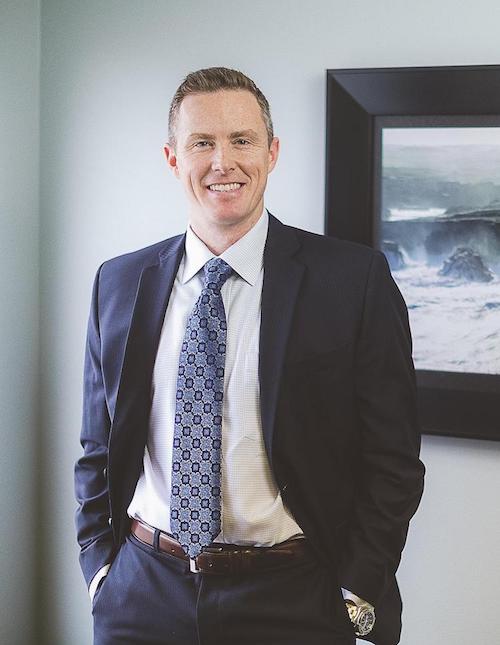 Bio
Chad created Larmond Risk Management in 2011 to help business owners, professionals & executives in securing the future of their families and businesses. Chad prides himself on treating his clients with the utmost professionalism. His consultative approach to insurance planning allows his clients to feel confident in their coverage as they preserve and grow their wealth. His patience and keen attention to detail ensure that his client's best interests are consistently a top priority.  
Chad is committed to building long-term relationships with all of his clients. His goal is to be your financial planning partner for life.
Chad has been involved with several charitable organizations, most prominently with Cystic Fibrosis as Co-Chair for their annual Durham Region golf tournament.
Chad is a proud husband & father. He resides in the GTA with his beautiful wife, Dana, and their three awesome children. He values the time he spends with his family, friends, and clients. His passions include hockey, golf and downhill skiing.
What Type of Life Insurance do you own?
I own Term Life Insurance as a means to replace my income for my wife and 3 children.  I also own Permanent Cash Value Life Insurance so as to provide additional tax-exempt investments as part of my overall portfolio.  I also believe that owning Permanent Life Insurance is your license to spend your money during retirement.  No matter how much money we accumulate, there is always the worry of outliving our assets.  
What factors did you consider when determining the coverage amount?
I considered my full financial situation including current & future earnings, debt and savings.  I also considered what a reasonable (more guaranteed) investment rate of return would be when investing life insurance proceeds so as to produce an annual income for my family.
Do you believe in Life Insurance for Children? 
Yes, if the parents are properly insured first or if grandparents are buying a policy as a gift.  Personally, I also have my 3 children covered with a lump sum Critical Illness Insurance policy that returns 75% of my premiums when they reach age 25 (assuming no claims).  After age 25, the coverage continues for life whereby 100% of premiums will be returned anytime after their age 40 (upon surrender of the policy and assuming no claims at that time).
What is The Biggest Life Insurance mistake people make?
The biggest mistake would be not insuring your full human value.  We would never buy insurance for our home that would only replace half of the house, but many people are severely underinsured in comparison to their future potential earnings.
Outside of Life Insurance what other types of individual insurance are often overlooked?
The most overlooked category of insurance is what the industry refers to as Living Benefits (LB).  So many people rely too heavily upon their group plans.  These group/association plans leave them unnecessarily exposed due to standard gaps and caveats that exist.  One of the most important purchases you can make as a professional is a properly designed income protection plan (disability insurance) complemented with lump sum critical illness insurance.
<- Back to What The Experts Own