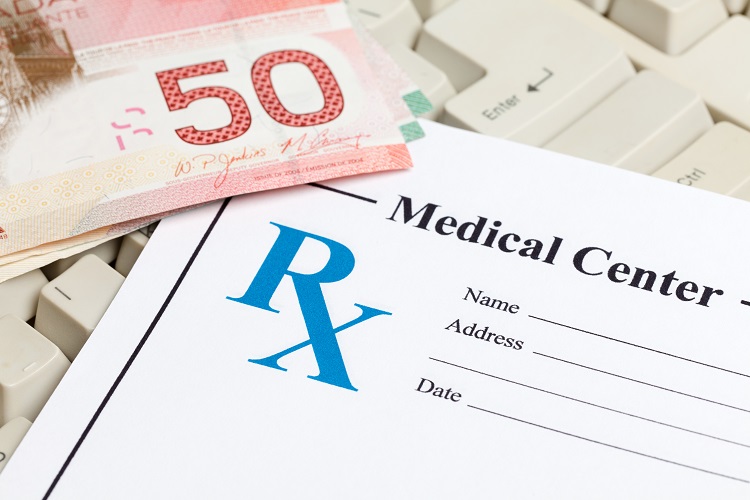 Company benefits and the Canadian Health Care System give people a sense of security. They know that if they become ill, their medical expenses will be covered. In most cases, company benefits will also provide a regular pay cheque during recovery time.
So, why would anyone need critical illness insurance?
The answer is simple – there are many unforeseen expenses and costs that are not covered by our government health plan or your company benefits. Plus, you could lose your job just days or weeks before you are diagnosed or your company plan does not cover the particular illness you are stricken with, leaving you in a real financial bind. Critical illness insurance is money in your hand to use as you need when you need it most.
With the advancements of modern medicine, many people survive illnesses such as stroke, heart attacks and cancer. This is great news, but it still means you could be out of work for a very long time or you may never be able to return to wok at all. Critical illness insurance provides the means to alleviate the financial stress when battling an illness. Limiting financial stress during such a challenging time can make a world of difference. You have enough to worry about – focus on recovering, not on how you are going to pay your bills.
As with any insurance contract, it is important to understand when your policy will pay and when it will not. Read the fine print. Understand the pre-existing condition clause, the exclusion and limitation sections and the illness definitions. An experienced insurance advisor will help you navigate the various policies in the marketplace so you can make an informed decision as to what is best for you.
Critical Illness Insurance Saved the Day
Aside from thinking we are fully covered in case of a serious illness, people also believe it will never happen to them. Cancer, heart attacks and other medical problems is something that happens to other people – it will never happen to me. Unfortunately, a critical illness can strike anyone at any time. Age, proper diet and a healthy lifestyle are not always enough. In fact, more and more young people are suffering from strokes and cancer and diabetes can develop at any age.
Dawn Luhning, a financial advisor for Desjardins Financial Security Investments and City Councillor based in Moose Jaw, Saskatchewan, knows the importance of critical illness insurance like no one else in her business.
Dawn had two policies, a term life policy and a critical illness policy that would return all of the premiums she paid when she turned 65. At the time she thought, "Gee, if I never use this, I could have $50,000 to fall back on for retirement."
Many experts in the insurance industry try to convince clients that disability insurance is a better option than critical illness coverage. Luhning learned first-hand that this is not always the case.
August 2013 Dawn Luhning was diagnosed with breast cancer.
The money from her insurance saved the day. She didn't know when or if she would ever be able to return to work. Disability plans only cover you if you can't work at all. If you are able to do minor tasks, you may be ineligible for benefits.
According to the Canadian Cancer Society, the chances of developing cancer are two in five, and the chances of dying from the disease are one in four. The chances of your house burning down are actually only one in 3,000 homes – yet nearly every homeowner buys house insurance, but neglects critical illness insurance.
Susan Mast was diagnosed with colon cancer only three months after buying her critical illness policy. She never even knew such a plan was available. Once Andrew Burdi explained the details, she realized that protecting her most valuable asset – her income – was the right thing to do.
Your income is your biggest asset. Without an income, you can't buy other important assets such as a home or a car.
What the Experts Say About the Importance of Critical Illness Insurance
"According to Canadian statistics on average, one out of every two men and one in three women are diagnosed with a stroke, heart attack and cancer. Even though the rate of critical illness increases every year, progress in medicine makes it possible for patients to recover from serious illnesses like never before. As you recover, you may not be able to earn an income, your outgoings could rise significantly, and your life insurance policy may not help.
Critical Illness Insurance is a reliable product that can protect you and your family should you be diagnosed with a covered illnesses or condition." Instant Life Insurance.
"People experience any number fears around a possible diagnosis of cancer, but insolvency isn't usually one of them. But as many current and former patients know, the financial toll from taking time off work for treatment, paying for drugs not covered by public insurance or travelling to seek care can quickly add up. And that means financial stress can even overshadow health concerns for many who have received a life-altering diagnosis." Carly Weeks, the Globe and Mail.
Glenn Cooke, president of Life Insurance Canada.com Inc. says, "Critical illness insurance is being sold on rainbows and unicorns. You should be buying insurance for financial reasons, not for emotional reasons."
"Critical illness insurance is hugely misunderstood. And if you're not reading the fine print on your policy, you could be relying on inaccurate myths when deciding how much you'll need. The aim of disability insurance is to substitute your lost income due to your disability. Critical illness insurance provides a lump sum payment if you are diagnosed with a critical illness, such as cancer or an immunological disease. The benefit is that you can decided how to use these funds so you can either pay for your treatment with the money, or, if self-employed, use the money to pay for family expenses. This means you are in fact, compensating yourself for your lost wages." Julie Cazzin, senior editor MoneySense.
"Critical illness insurance can be suitable for anyone seeking financial protection to help cover the costs associated with recovering from a life-altering illness. It can also be suitable for those looking to protect loved ones in the event they experience a critical illness." Canada Life.
"Critical illness coverage is now very often the first choice among brokers when it comes to buy and sell agreements. The clear-cut definitions and rapid claim payouts make CI enticing to all." Insurance and Investment Journal.
"I call it 'risk beyond life,'" says financial adviser and partner at Benefit Planners in Calgary, Robert McCullagh. "How do you manage risks in your life – like death, unemployment, disability, serious illness? How would these events affect you and your family? Critical illness insurance is a product that pays out a tax-free lump sum if you acquire a critical illness such as cancer or suffer a heart attack or stroke. Unlike disability insurance, it is not related to your previous income level, or your ability to go back to work."
"CI insurance offers a lump sum if the insurer is convinced that an individual has any one of critical illness listed in the policy document. The payment is made when the individual survives a certain period (typically a month) after confirmation of the diagnosis." Radhey Sharma from The Wealth Wisher.
"After 30 days of being diagnosed with a life-threatening illness, a critical illness insurance policy pays out a tax-free lump sum." Canadian Insurance Plan.
"If you want a lump-sum of money to provide for medical treatment or for a spouse to take time off work with you in the event of a critical illness, this type of coverage could be worth considering."
Jason Heath, MoneySense Columnist, CFP.