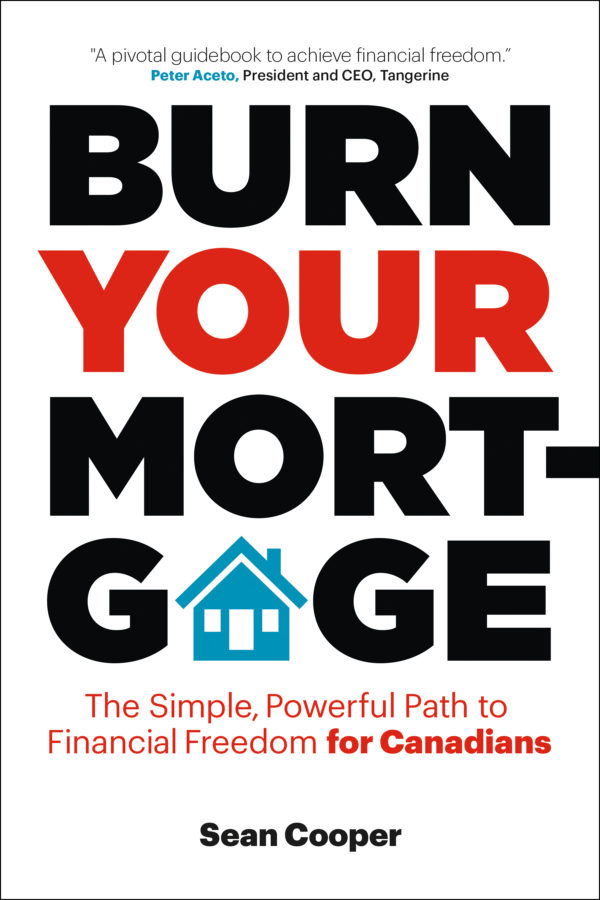 Mortgages now a day are seen as nearly lifelong payments that never dissipate. With the cost of owning a home at an all time high, many people find themselves unable to pay off their mortgage as quickly as they presumed. In fact, the average mortgage loan term is 25 years – 10-15 years if you are lucky. Sean Cooper, however, managed to pay off his mortgage in an astounding 3 years! Sounds nearly impossible, but he certainly made it happen.
Sean Cooper, Personal Finance Journalist and Author of Burn Your Mortgage: The Simple, Powerful Path to Financial Freedom for Canadians, shared his journey through his mortgage process; from the time he bought his first home, to when he burned those mortgage papers in relief. The question on everyone's mind, how did he manage to pay off his mortgage in just 3 years?
There are no secrets and no gimmicks to how Sean Cooper managed to pay his mortgage off in a span of 3 years. The key to his successful mortgage move was simply hard work. Sean purchased his first house at the age of 27 and knew he wanted to minimize the duration of his mortgage payments. In his book, he discussed how he worked up to 100 hours a week at 3 jobs: financial writer, pension analyst, and supermarket clerk. Between a full-time job and two part-time jobs, Cooper managed to make just over 6 figures a year which he devoted to paying off his $255,000 mortgage.
Giving up luxuries such as driving, fine dining, and time, was no doubt difficult for Sean, but he does exude confidence in his ability to see past such luxuries.
"You don't necessarily need to pay down your mortgage in three years like me. You don't need to eat Kraft dinner. That was just my path to financial freedom."
Sean Cooper is confident in what he has done and he shares, in detail, his path in his book. Understanding the market, he knows the importance of paying off such a huge debt in such a small amount of time. There are, of course, those who are against his actions. There are some who believe he went beyond the realms of frugal, but Sean is certainly not remorseful about what he has accomplished. He knows his story will help those who see their mortgage as a never ending burden.
Sean continues to work at a Personal Finance Journalist, aiding those to accomplish their financial goals. The main message of his book goes beyond the surface of paying off a mortgage in 3 years, but rather what it took to achieve that. There are no gimmicks or tricks to paying off a mortgage, it all comes down to how badly you want it and how hard you are willing to work to ensure your financial success.