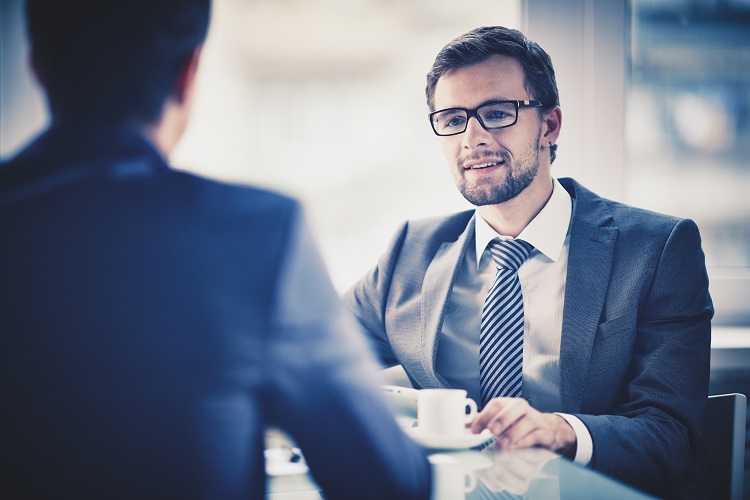 The Canadian life insurance industry provides a wide range of financial security products to nearly 28 million Canadians. These products include individual and group life insurance, individual and group annuities (such as RRSPs, RRIFs and TFSAs) and supplementary health coverage. This makes it a major employer, providing full or part-time jobs for approximately 150,100 Canadians.
There about 66,400 people that work for life and health insurance providers full-time and some 83,700 independent insurance agents that earn at least part of their income from the insurance business.
The insurance industry is under unrelenting pressure to control costs, deliver better service and more sophisticated products, more distributors and insurers and introduce new technologies and systems. This can only happen with good people, which means leadership, management, technical and personal skills are more in demand than ever.
If you have been thinking about a rewarding career in the insurance industry, now is a great time to get started. There are plenty of opportunities in a variety of capacities and locations. Many insurance companies have entry-level positions that don't require any special licensing or certification. However, to become an insurance broker you must first successfully complete the licensing exam.
Life Insurance Brokers
Insurance brokers source insurance from a variety of companies to get the best deal for their clients. Job prospects are currently fair. The number of insurance agents and brokers has remained relatively stable in the past few years. Despite general growth in the insurance market, computerized procedures for simple tasks has eliminated new employment possibilities.
Increasing internet use will see this category decrease even more over the next few years with new job opportunities coming mostly from brokers leaving their positions due to retirement or promotion.
To become an insurance agent or broker, a certificate from the Autorité des marchés financiers (formerly from Finance Services Office) is required. A Diploma of College Studies (DEC) in insurance and financial services consulting is an increasingly important asset. To be eligible for the Autorité des marchés financiers exam, you need:
A high school diploma plus four years of experience in the insurance industry
A diploma of collegial studies (DCS) in any discipline
An attestation of collegial studies (ACS) in insurance
According to recent stats Edmonton, Alberta has the highest average hourly wages at $29.13 per hour and the lowest average wages are in Prince Edward Island at $18.00 per hour.
A typical full-time annual salary for insurance brokers is about C$30,863 – C$61,691.
Life Insurance Underwriters
To become an insurance underwriter, you usually have to work your way up the ranks, which means you have to have several years as a broker under your belt.
An underwriter typically:
Provides underwriting advice and answers inquiries from clients
Writes insurance policies
Examines various insurance proposals
Evaluates applications to determine risk level and premiums
Government data indicates this profession will remain stable for the next few years. Montreal, Quebec has the highest average hourly wages at $31.28 per hour and Winnipeg, Manitoba has the lowest at $23.56 per hour.
A typical full-time annual salary for underwriters is about $40,000 – $60,000.
Actuaries
If you want to become an actuary, you need a certain amount of inherent skills and interests, such as:
An excellent head for business, including economics, finance and accounting
A desire to learn and solve complicated problems
A passion for wealth creation and management – insurance, finance or any related field
A logical mind that loves mathematics, statistics and risk management with a splash of creativity
You will be required to apply mathematical models to forecast and calculate the probable future costs of insurance and pension benefits, design life, health, and property insurance policies, and calculate premiums, contributions and benefits for insurance policies, as well as create pension and superannuation plans. You might also be required to assist investment fund managers in portfolio asset allocation decisions and risk management.
You don't need any special training to be an actuary, however your chances of getting hired are much better with a Bachelor's Degree in actuarial science, mathematics, statistics, accounting, finance or a related field.
Pay for this job is strongly influenced by experience. The average annual salary is around C$68,599.
Marketing
Marketing is like the blueprint for your business. It outlines your products and services, your target market, your presentation, the delivery and the service that goes with it. Your business is finished before it even starts without a good marketing strategy.
You don't need any special training or education, but a background in finances, mathematics and human relations helps.
The average annual pay for a Marketing Assistant is C$36,821. People usually move on to other positions after about 10 years. Web design experience increases your pay grade. A Marketing Manager earns an average annual salary of C$60,908.
CEO
The CEO of a company is responsible for the successful leadership and management of the organization. You need a university degree in a related field. If you have a Board of Directors, you have to take their thoughts and ideas into consideration.
Primary duties and responsibilities include:
Leadership
Operational planning and management
Program planning and management
Human resources planning and management
Financial planning and management
Community relations
Risk management
You should demonstrate competence in:
Adaptability, flexibility and versatility
Ability to maintain effectiveness and efficiency
Conducting business in an ethical manner
Building relationships
Communicating effectively
Focusing on client needs
Assessing situations quickly and accurately
Prioritizing
Logical problem solving
Strategical thinking
A Chief Executive Officer (CEO) earns an average annual salary of C$144,821. Donald Guloien, CEO of Manulife Financial Corp earns a base salary of $1,438,720 plus $13,045,488 in bonuses for a total of $14,484,208 per year.
A career in the life insurance business is lucrative, exciting and emotionally rewarding. Whether you are new to the work force or looking for a change, the life insurance industry might be just what you need.