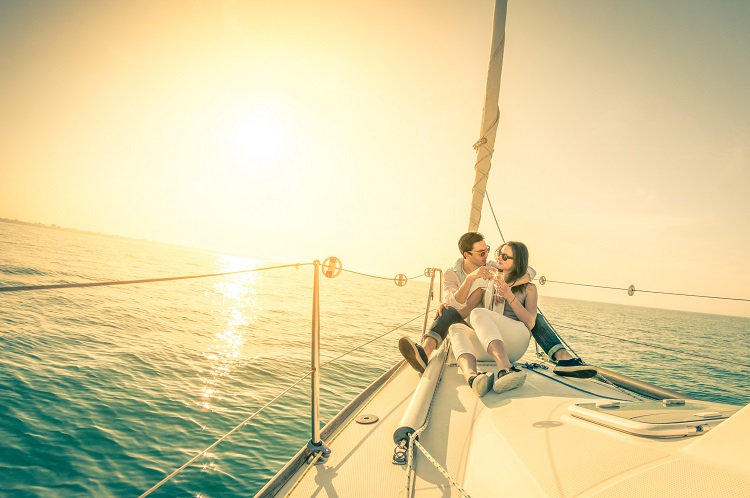 Danica Patrick, a professional race car driver, risks her life every time she gets behind the wheel, so she knows the importance of having life insurance to protect the financial future of her loved ones. As the celebrity spokesperson for Life Insurance Awareness Month (LIAM), she hoped to inspire others to follow her lead. The annual campaign, coordinated by Life Happens, is designed to encourage the millions of people currently living with inadequate protection.
Danica's message is simple, "Driving race cars is risky. Not having life insurance is riskier. It means leaving your loved ones to suffer financially if something happened to you." Her parents both experienced this tragedy firsthand as teenagers when they lost their fathers. Patrick's grandmother had to sell off most of her assets to survive and raise her five small children alone.
Seeing the hardship their mothers went through, both of Patrick's parents became firm believers in the importance of life insurance and instilled these values in their daughters.
One third of Canadian households would face financial insecurity if they suddenly lost the primary wage earner. According to the 2016 Insurance Barometer Study by Life Happens and LIMRA, half the households with life insurance don't have enough because they think it's too expensive. This leaves their families in trouble after just six months. Life insurance is more affordable than you think.
Jane Blaufus, author and professional speaker, also knows how an unexpected loss can suddenly turn your life upside down. Luckily, her husband had planned ahead. Although the emotional, physical, mental and spiritual stress was tremendous, she didn't have the additional strain of financial troubles.
Most Canadians know they need life insurance, but put off buying coverage. There is no time like the present, so do it now while it is still fresh in your mind. Remember, never be afraid to ask questions. It is a serious decision with a lot of choices, so make sure you get the right coverage for your needs.
Life Happens
In 1994, seven leading organizations in the insurance industry got together and formed Life Happens. This nonprofit organization was created to help educate the public about the importance of life insurance and other life planning topics such as disability and long-term care insurance.
The group is dedicated to helping families, businesses and individuals realize the important role insurance professionals play in finding the best insurance products for their needs. No products, companies or advisors are endorsed by the organization. The sole purpose of Life Happens is to see that consumers get adequate coverage for the protection of themselves and their loved ones.
To reach the widest audience possible, Life Happens employs all available communication techniques, including educational programs at the high school and college level, consumer-media outreach, public-service announcements, videos and flyers, as well as Life Happens Pro, a customizable SaaS resource product developed for agents. The organization is also responsible for coordinating three industry-wide awareness campaigns: Insure Your Love, Life Insurance Awareness Month and Disability Insurance Awareness Month.
Insure Your Love
This campaign focuses on the primary reason to buy life insurance – you have important people in your life that would suffer financially without your income. Insure Your Love runs throughout January and February. It is a great theme that applies to people all year round.
Life Insurance Awareness Month
Canadians put off buying life insurance, no matter how much they know they need it or know they don't have enough. Life Insurance Awareness Month is designed as a wake-up call to remind people how important it is to include life insurance in their financial plans. Life Happens, along with hundreds of the industry leaders and top insurance companies get together each September to bring this message to the public.
Disability Insurance Awareness Month
Not all accidents are fatal. A serious accident or illness could put you out of work for several weeks or months. Disability insurance helps pay the bills and other expenses when you are not able. Many workplaces provide this type of insurance, but self employed and seasonal workers don't have this protection. This campaign runs during the month of May. It is designed to bring attention to the enormous gap between the need for disability insurance and the coverage you may already have.
Long-Term Care Insurance Resources
The Life Happens organization doesn't coordinate the LTCI Awareness campaign, but they believe it is very important to bring attention to this issue. They provide a wide range of tools and resources to help support members working in this area.
What People Are Saying About LIAM
https://twitter.com/SF_NaomiJohnson/status/793846531560509440 https://twitter.com/iragottshall/status/801475942996643840 https://twitter.com/SF_NaomiJohnson/status/793543442488057860 https://twitter.com/SF_JulieSmith/status/796487804092108801 https://twitter.com/MonaghanAgency/status/782656687404617729 https://twitter.com/TheArkGroup/status/690213910792794112 https://twitter.com/lewisdavidjr/status/803215117626159104 https://twitter.com/PinneyInsurance/status/728245492195397632