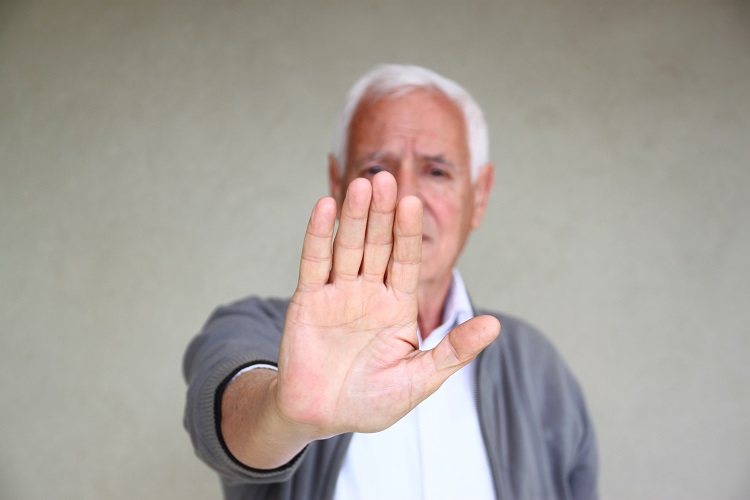 According to a BMO survey, over half of all Canadians are concerned that their death will put their family's financial stability in jeopardy. The survey revealed that 26% are very concerned. However, only about 43% (less than half of all respondents) say they already have or plan to purchase life insurance in the next 12 months. Of the people surveyed, 31% reported not having any life, accident, disability, travel, critical illness or long-term care coverage. Approximately the same proportion stated they are confident that their financial plans are sufficient to cover any insurance needs.
In spite of the complexity of the insurance industry, half of the Canadians surveyed felt they had an adequate amount of understanding about insurance products appropriate for their stage in life and 16% stated their understanding was very good.
This suggests that a large number of Canadians don't have adequate insurance protection and don't understand the complexities of the insurance industry.
The report also asked what types of insurance people own or plan to purchase within the next year. This is what they said:
Millennials (ages 18-34)

Life – 46%
Accident – 33%
Travel – 42%
Disability – 20%
No insurance at all – 24%

Generation X (ages 35-54)

Life – 44%
Accident – 22%
Travel – 33%
Critical illness – 21%
No insurance at all – 33%

Baby Boomers (ages 55-64)

Life – 32%
Accident – 27%
Travel – 41%
Long-term care – 15%
No insurance at all – 37%
Top Reasons for Not Buying Life Insurance
Approximately 31% of Canadians don't have any type of life insurance. These are the top 7 reasons people give for not buying coverage.
1. Lack of Technology – Insures are not taking advantage of technology.
Insurance companies are one of the few industries not taking full advantage of modern technology. They have at their disposal big data, mobile technology, cloud computing and other tools to deliver innovative products to their customers. Technology has made it possible for insurers to create and launch new digital offerings their customers would be very eager to purchase.
The problem is, most firms are sticking to traditional methods. The insurance industry hasn't changed very much at all over the years. In today's digital world, insurance customers expect the same type of experience they have with other companies. Their expectations have been shaped by fast-paced technology and instant results. The insurance companies that can step up to meet this challenge will attract more customers, build greater loyalty and cut costs.
2. Lack of Knowledge – Don't know what to do about it.
Canadians know they need life insurance, but don't understand it or don't know where to start. These are the main questions and concerns people have about life insurance:
How much coverage do I need?

You want enough insurance to cover essential financial obligations, such as paying off debts, income replacement and funeral costs.

Do I need more coverage if I have children?

If you have kids, you know they aren't cheap. You don't want to put an extra burden on your surviving spouse or appointed caretaker, so make sure you have enough coverage to help them raise your children.
Speak with an experienced insurance broker or advisor before deciding which type of insurance is best for you and what kind of policy you need.
3. Trust – Don't have an advisor they can trust.
How can you speak with an experienced advisor if you don't have one you can trust? Life insurance is a very personal topic you don't want to discuss with just anyone. However, it is also a very complex topic so finding a trained insurance expert is important. Experienced advisors can help you sort through the maze of options available and help you find the product that best suits your needs.
4. Finances – Many Canadians don't think they can afford life insurance.
The majority of Canadians consider life insurance an important factor in their financial plans, but when money is tight, insurance premiums are one of the first things to hit the chopping block. The Bank of Canada has been concerned about household debt for some time. According to a story in the Globe and Mail, Canadians have $1.65 of debt for every dollar of disposable income. This situation could potentially harm the financial stability of the country.
Canadians tend to shy away from purchasing new policies or increase current coverage during times of economic uncertainty and with their own personal debts at historic highs, many Canadians have cancelled their insurance in an effort to save money.
5. Health Issues – Most Canadians don't know about the variety of new No Medical Simplified issue options.
You may have heard that you can't get life insurance if you have been diagnosed with an illness or that your health condition will get you denied for coverage. This is no longer true. Today, there are many options available that allow you to get insurance without a medical exam. You may have to pay a bit more, but you should be able to qualify for a suitable policy.
6. Not Enough Time – People are just too busy.
There are only 24 hours in a day. Trying to divide this time into working hours, time spent commuting to work, eating and sleeping is tricky. You are lucky to have any time left to just relax or enjoy your family. Non-work days are reserved for cleaning, shopping or other chores you didn't have time for on workdays. During a few idle moments, you might think about getting life insurance, but the moment passes and you never seem to find the time. You have to make time. Mark it on the calendar and make the call.
7. Procrastinate – People always tend to put things off until tomorrow.
Canadians don't usually make the decision not to buy life insurance. They make the decision to put it off until later. Unfortunately, later they forget.
"Procrastination is one of the most common and deadliest of diseases and its toll on success and happiness is heavy." Wayne Gretzky.