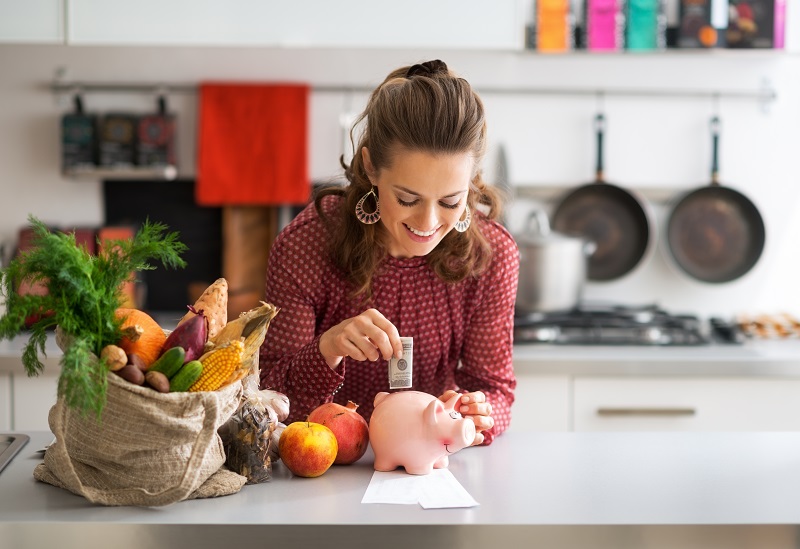 The cost of life insurance increases as you get older. It is also more expensive for people with less than perfect health. Even if you are in perfect health today, you could become ill tomorrow or your fitness level could drop, especially if you live a sedentary life. People generally become less active when they get older. Insurance companies are now launching new incentives to help keep Canadians fit and healthy longer.
Manulife, one of Canada's top insurance companies, is introducing an innovative new product called the Vitality Program. This product rewards policyholders for maintaining a high level of health and fitness and Goodlife Fitness is going to help with reduced membership fees.
"You make choices every day. With Manulife Vitality, you get rewarded for the healthy ones."
This is the first time such a program has ever been offered. The Vitality Program combines the benefits of life insurance with two great features:
The opportunity to save money on your life insurance premiums
The opportunity to earn valuable rewards for improving your health
We, at LSM Insurance think this is a great initiative. People who take care of their health and aim for longevity deserve to pay less for life insurance. Offering fitness-based rewards to policyholders is an excellent incentive to encouraging further progress and living a healthy lifestyle. Our Founder, Lorne Marr has recently launched his own initiative, Fit After 45, which is an online resource of fitness tips and advice from some of Canada's fittest athletes, trainers and medical professionals over the age of 45.
How the Manulife Vitality Program Works
After you complete the application process, you will be taken to the online Vitality Health Review to determine your "Vitality Age." This is basically your fitness level, which may indicate your health is at a level greater or lower than your actual age. Your goal is to improve this over time by exercising and adopting a healthier lifestyle.
Once you are issued the policy with the Vitality program, you can immediately start to accumulate Vitality Points by completing health-related activities such as exercising regularly, taking a health education course, getting an annual physical and even by getting a flu shot. How many Vitality Points you can accumulate during a one year period determines your status level in the program. The higher your status, the more rewards and benefits you can enjoy.
The Manulife Fitness Partners
Garmin and Goodlife Fitness have joined Manulife in their effort to inspire Canadians to become healthy and fit.
The first reward is a free Garmin vívofit 3, just for joining the program. This cool little piece of technology is a wearable, water resistant device that is capable of capturing data from all your activities, including swimming and resting. You can easily keep track of your progress and stay motivated on your road to health and fitness with the Garmin Connect feature which allows you to plan, save and share your progress. Automatically get recognition for meeting daily fitness goals, which is exactly what this program is all about. Plus, you can join challenges and compete against other Manulife Vitality members.
As a Vitality member, you can earn discounted membership rates at any Goodlife Fitness or Énergie Cardio club in the country. GoodLife Fitness and Énergie Cardio are Canadian fitness clubs and gyms with over 365 locations across the country. Most of the clubs are co-ed, however there are a large number of gyms exclusively for women.
The company was founded in 1979 as a humble way to help motivate Canadians to become healthy and fit. The founders understood that being surrounded by a group of like-minded individuals would solidify the commitment to fitness. Some people can jog every day or exercise at home, but most of us don't have that kind of dedication. We need more of a push and paying membership fees to a state-of-the-art club with a team of supporters is just the push we need.
Goodlife Fitness clubs are open around the clock, so you can work out whenever you like. Exercise at your pace or join one of the fabulous fitness classes for a total body workout! The friendly fitness experts are always ready help in any way so you achieve your personal health and fitness goals.
Benefits of Staying Healthy and Life Insurance
Among other factors, the premiums you pay for life insurance coverage are ultimately based on mortality statistics. Age and poor health are high risks that put you closer to death than youth and excellent health. However, you don't have to let age affect your health. By joining the Manulife Vitality Program or following Mr. Marr on his Fit After 45 journey, you can remain healthy and vital well into your golden years.
You can't stop the aging process, but you can stay healthy. Taking care of yourself by eating right and exercising regularly can dramatically reduce your risk developing various diseases such as type 2 diabetes, heart conditions and certain types of cancers. Which means you will be able to enjoy lower life insurance premiums with higher coverage.
To get the most benefits out of staying healthy, it's important to revisit your policy regularly – or at least before you renew. Inform your advisor about your current health status. If you neglect your life insurance and let it roll over into automatic renewals, you will end up paying a small fortune because it is naturally assumed that your health will decline over time and your premiums can rise exponentially.
By staying healthy, and backing this up with a health screening, you could renew your policy at a much lower rate.