There is a new version of this article (summer/fall 2018) about Accidental Death and Dismemberment Insurance that explains in detail this insurance. It also compares costs of Accidental Death Insurance to other insurance types.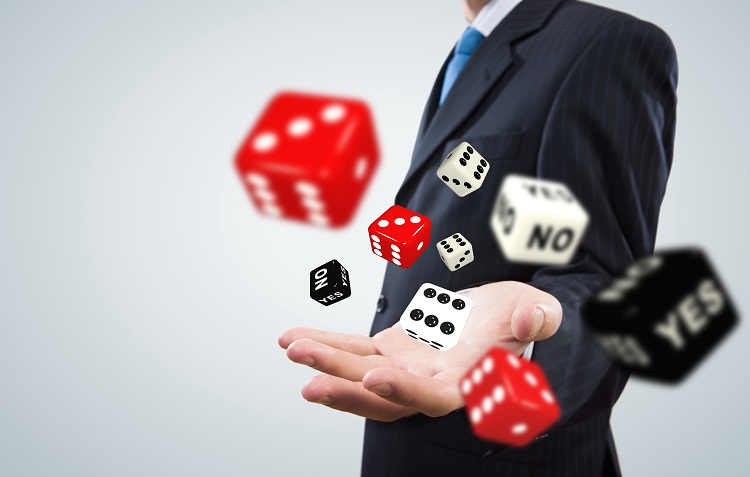 Canadians are constantly bombarded with life insurance offers. Although having adequate coverage is important, many of these offers are for specialized insurance or add ons that you don't really need.
Sun Life, Industrial Alliance and BMO Insurance all offer accidental death insurance through direct-mail campaigns and virtually every other life insurance company offers it as an add on to their policies. The ads are very tempting, with some offering a payout of as much as five times your coverage. A $500,000 lump sum, tax-free payout can be difficult to resist.
Before you sign up, you have to ask yourself if it is really a good deal. Is it worth the extra money? 
1. Accidental Death Insurance is one of the highest profit-grossing products sold by life insurance companies in Canada. The reason for this is because less than 5% of all deaths are caused by an accident, so the life insurance company rarely has to pay out a claim. If you have accidental death coverage as an add on, the main policy will still be paid, but if it is a standalone policy and the only coverage you have, your family will get nothing.
2. This is an even worse deal for older clients because the chance of dying as a result of an accident generally decreases as the insured ages. Health risks increase and the chances of developing a serious illness are much greater. You also have a good chance of living to a ripe old age and dying of natural causes, and that is why most accidental death policies expire at the age of 70.
3. There is no option to convert the coverage to an individual life policy. The reason is that accidental death policies do not ask for evidence of insurability at the time of sign-up (since the insured's health has virtually no impact on their likelihood of dying by accident). This can seem like a plus because people don't have to go through the hassle of a medical exam, but a big disadvantage if they want to convert the coverage down the road.
4. Accidental death coverage is often more expensive than equivalent Term Life Insurance because you are considered a higher risk.
BMO Insurance's accidental death policy is offered directly to consumers at four coverage levels. BMO's maximum issue on their accidental death plan is a $250,000 benefit. The cost is $22.99/month. Ironically, their Term 10 traditional life insurance policy, sold through their Independent Broker Channel, is only $15.30/month for a 35-year-old, non-smoking male receiving standard rates. By the same token, a traditional 20-year term policy would be $23.85/month.
It should be noted that BMO's Accidental Death Benefit plan does offer double the benefit (up to $500,000.00) if the accidental death occurs while travelling as a fare-paying passenger on a plane, train, bus, taxi, or any other public transportation. But once again, the number of deaths caused by one of these instances are extremely low compared to the number of deaths caused by an illness such as cancer, stroke, heart attack, or some other non-accidental event.
Why You Should Consider the Accidental Death Benefit Rider
The ads sent out by insurance companies list many reasons why you should consider purchasing an accidental death rider. A rider is an added benefit on top of your regular policy – an add on. The selling point is that if you work in a potentially dangerous environment or spend more time on the road than an average driver, you have a greater chance of getting hurt or killed in an accident.
Although it's true that these activities do put you in a higher risk category and can put your life in danger, but the chance of dying from cancer or heart disease is just as high or higher. What the company is really selling is fear. The natural fear of an untimely death will convince just about anyone to buy as much protection as possible. This protection comes at a very high price. By putting you in a high risk category, the insurance company can justify charging higher premiums.
In addition to higher premiums, the accidental death rider also comes with plenty of exclusions and limitations. The ads will tell you about the most common exclusions – suicide, sky-diving, criminal activity, race car driving, etc., but only after you buy the rider do you find out what other instances are not covered. Once you read the fine print, you may realize you aren't covered for nearly as many accidents as you thought.
Calculate How Much Coverage You Need
When you set out to buy life insurance, the first thing you must do is calculate how much coverage you need. As a general rule, you will want enough to pay off your debts plus about one year replacement salary to help your family through the transition period of living without your income. Will they need more money if you die as a result of an accident? No. However, they could face financial hardship if you are struck down with a serious illness and unable to work for several months before death.
The extra money you spend for accidental death insurance could be put to much better use, like a family vacation. Your family will appreciate the extra time and attention much more than the extra money in the event of your accidental death.
You can compare for yourself by visiting our Instant Quote Page, or do not hesitate to call us at 1-866-899-4849.