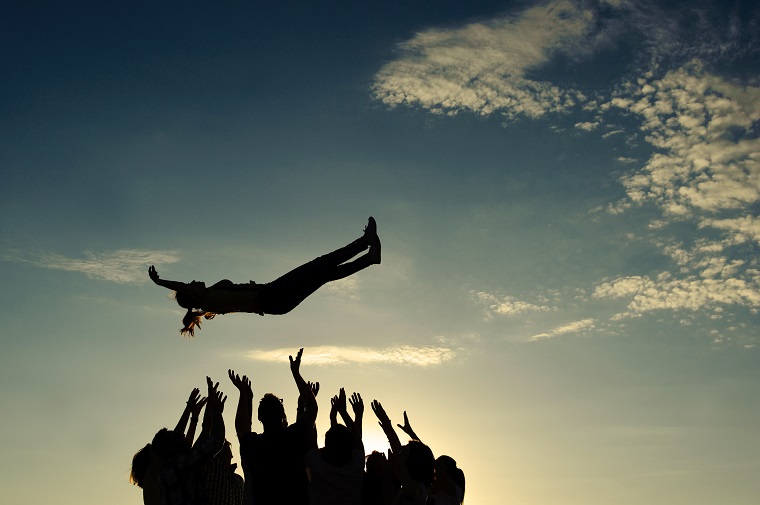 Health insurance is a double edged sword for most businesses but more so for small businesses with a limited cash flow. On the one side, it's a major expense just to be able to do business. On the other, it's not something they can do away with if they want to keep key employees.
The best employees know the importance of health care benefits and if it gets cut, they'll leave and work for another business that has a package in place. Employees are the most valuable part of a business, next to revenue, so employers want to ensure everyone is healthy.
What can they do to reduce health insurance premiums and still keep their key employees? Here are 7 tricks small business owners can use to reduce group insurance rates:
1. Promote a Healthy Habits Incentive Walking Program
Motivate your employees to stay healthy with an incentive program. One system that's gaining popularity is buying employees wearable tracking devices, such as Fitbits. This gets them walking more, which is one of the best ways to stay healthy and can reduce their sick days during the year.
The incentive can be something such as movie tickets for the person who took the most steps in a month or a lottery where employees put five dollars into a pot and the person who walked the most gets the money at the end of each month.
2. Preventative Care and Wellness Programs for Employees and Their Families
A preventative care and wellness program would include an employee's family. How this works is small business owners can look for free or inexpensive advice to maintain a healthy diet and simple exercise routine.
Employees can be encouraged to go to wellness seminars and reduce or avoid unhealthy habits like smoking. A more comprehensive preventative care and wellness program can be put in place that includes management for afflictions such as diabetes and asthma.
3. Teach Employees How to Use Their Health Benefits Effectively
Sometimes employees don't realize the full value of their health benefits. If they don't use them to the fullest, then small business owners aren't getting the full value for their money. Small business owners can make sure employees are educated on exactly what the group insurance covers, and how they can use them.
4. Eliminate Unused Health Care Benefits
If small business owners have to cut out some benefits, they should speak with their employees to see which ones they care about the least. This way health benefits can be targeted for better effectiveness, instead of just eliminating the most expensive group benefits.
This tip also ensures that employees will stay happy at work so they won't quit.
5. Shop Around for the Best Group Insurance Rates
Group Health Insurance is a very large business, so one way small business owners can save money is to shop around for the best rates. They can do this by doing online searches and/or asking other small business owners what they pay for health insurance.
6. Offer Employees a Healthcare Spending (HSA)
An HSA lets employees and business owners put aside pre-tax dollars via a payroll deduction to cover certain eligible medical expenses. These expenses are usually ones that aren't covered by group insurance plans.
7. Join a Discount Benefits Program
For a small fee, these programs offer savings on certain health services such as dental visits, by connecting employees with affiliated dentists. This type of program can fill gaps in coverage from an existing group insurance policy.
Group health care plans will always be expensive but these 10 tricks to reduce group insurance rates for small businesses can help alleviate the cost.