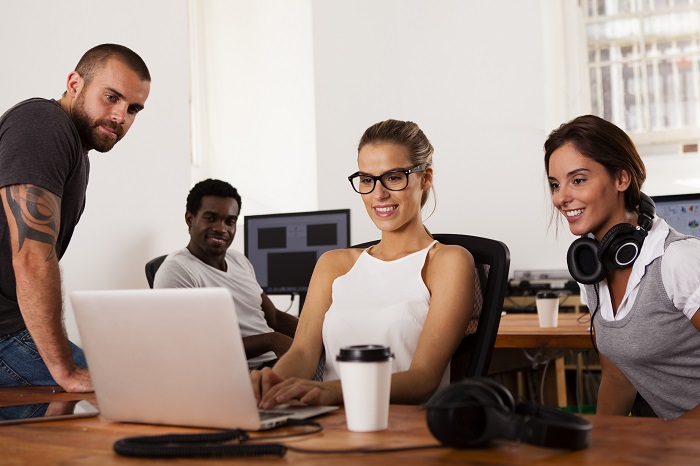 Being young in the current economy is no easy feat. With an economy still reeling from the effects of the post-9/11 recession and the recent effects of a weakening Canadian dollar, many millenials are struggling to build their financial future.
The Generation-Y is facing high-levels of unemployment and underemployment. As a result, many have put off large life tasks like buying a car or house until later in life.
This generation will also be faced with a world with far less job security than older generations, thus the millennials face the most uncertain economic future of any generation. As a result of these challenges, many millennials feel they will not be able to achieve their economic goals until much later and a result have not put much thought into their personal finances.
Alarmingly, millennials are the most under-insured generation yet. By 2020, the millennial generation will make up the largest percentage of the Canadian workforce.
To get a deeper look into this problem and possible solutions, we interviewed 3 Canadian personal finance experts, writer Robert Brown and finance bloggers Mark Seed and Robb Engen. They were asked about the unique issues youths face and why managing personal finance is so crucial for millennials.
Robert R. Brown is a personal finance writer and the author of Wealthing Like Rabbits – An Original Introduction to Personal Finance, which uses the analogy of rabbits, pancakes, Forrest Gump, cigars, Bridget Jones and more to teach people how to handle their money responsibly.
Mark Seed began investing in his early twenties after reading David Chilton's The Wealthy Barber. My Own Advisor is his personal finance and investing blog dedicated to chronicling his journey to financial independence.
Robb Engen runs a personal finance blog, Boomer & Echo with his mother, he also contributes to a bi-weekly column for The Toronto Star.
Here is what they had to say:
Among your readership, what percentage would you estimate are Millennials (born between the early 1980s to the early 2000s)?
Brown: "It's tough for me to accurately gauge how many readers of Wealthing Like Rabbits are author events I have done, I would guess about 50% of the people who buy WLR fit that age range and the other 50% are people around my age (52) who are buying it for their kids as a gift."
Seed: "My Own Advisor readership is growing amongst 20 and 30-somethings. 28% of my readership is from the age bracket of 18-24. Almost 34% of my readership is from the age bracket of 25-34."
Engen: "I was a bit surprised to see that just 30% of our readers are in the 18-34 demographic. Nearly the same percentage of our readers are 55+."
Would you say Millennials are under-educated with regards to their personal finances?
Brown: "Generally speaking, yes I would say that millennials are under-educated in regards to their personal finances but suggest that today's 20 and 30 somethings are no less "PF aware" than the generations before them. In fact, as I've talked to millennials about money I've been impressed by how many of them are willing to recognize some of the financial mistakes their parents have made (buying too much house, too much debt, trying to "keep up with the Jones) and want to learn how to avoid those pitfalls themselves."
Seed: "Yes! Otherwise I wouldn't get the questions and comments as I do on my blog or in my inbox, such as:
How do I start saving?
Investing is much better than killing debt at these low-rates, why on earth would you want to kill your mortgage?
Have you ever thought about using your Tax Free Savings Account (TFSA) for high-risk investments?
I have no idea what investments we have, the advisor at my bank takes care of that for me.
Engen: "I'd say that not just Millennials are undereducated when it comes to money, the vast majority of Canadians don't understand the basics of personal finance. It's hard to teach your kids how to use money when you don't have a good handle on it yourself."
What are some reasons why Millennials should start managing their personal finances?
Brown: "Two big reasons. One, strong personal finance habits aren't about making one or two good decisions any more than health habits aren't about eating one or two kale salads. Good personal finance is much more about attitude, behaviors and a lifestyle of being committed to some fundamentals. All of these things are better, easier and more effective if you start early. And two, the unbelievable power of compound interest needs time to work its magic and the more time you give it, the more magic it will work."
Seed: "First, nobody will care more about your money than you do. Second, if you are ignoring it, this probably means you're saving enough, you're spending too much, or both which means you're hurting your future financial self."
Engen: "Millennials should start managing their personal finances because there's never been a better time to take control of your financial situation. Apps like Mint.com, budgeting tools like YNAB, can help, as can reading blogs and participating in forums with other like-minded individuals (try the personal finance Canada subreddit). The advent of fee-only advisors and online investment services (aka robo-advisors) mean that you can work with someone who puts your best interest ahead of their own, and then use a robo-advisor to handle your investments (using a rules-based formula that adds to and rebalances your portfolio based on your unique individual needs, rather than chasing a gut feeling, last year's winning fund, or the investment product that pays your advisor the highest commission)"
What can financial institutions do to engage and serve more Millennials or, at the very least, encourage them to start thinking about financial planning?
Brown: "Buy copies of Wealthing Like Rabbits to give away as client gifts. Sort of. Kidding. Financial institutions have to demonstrate to millennials that they are committed to serving their clients best long term interests and not just treating them as another lending opportunity.
Seed: "Personally I'm a big believer in 'carrots' and 'consequences' to help change behaviour. 'Carrots' are helpful from the perspective of incentives. Financial institutions need more incentives and rewards targeted at Millennials to get them thinking about financial planning and reward them accordingly – not with free credit cards either. 'Consequences' are equally important. Institutions can share stories and highlight the downsides of not starting financial planning early enough. They can use case-studies. Financial lessons don't always have to be learned through personal experience although sometimes they are the best but they are also the most painful."
Engen: "Financial institutions need to do more with technology to get Millennials engaged with their bank and their finances. Start by making it easier to do business online or with a smart phone. Online lending applications are brutal and often still require customers to visit a branch to sign documents or meet with a representative. Robo-advice is a huge technological breakthrough and if there is a way to automate the more difficult aspects of your finances then Millennials might be more apt to talk to an advisor about goals and planning. Also, be more transparent. The internet has made it easier to shop the competition. Yet banks still send out mortgage renewal notices at the posted rate, rather than offering their best and lowest rate first."
What are some things younger people should be concerned about, that their parents never really had to worry about?
Brown: "Millennials will likely not have the long term job security their parents may have enjoyed or the pensions came with it. Contract work will become more commonplace. As a result, it will be even more important for them to accept responsibility for their own financial health. On the upside, I believe this will also create the greatest generation of entrepreneurs and innovators we have ever seen."
Seed: "Well they never had to worry about cyber-security and making sure their online financial lives were secure. I think Millennials need some more education in this area. I also believe Millennials should take a more selfish approach to financial planning, meaning, pay yourself first as much as possible and avoid relying on government programs to assist you in your financial future. Sure, for examples, the Canada Pension Planand Old Age Security (OAS) might continue to exist for financial assistance in retirement. Yet everything you can do for yourself today and going forward, to avoid full reliance on these programs, will put you in financial charge of your own destiny."
Engen: "As for what Millenials should worry about – I think the general consensus is that this generation will face high student debt, high housing prices, stagnant wage growth in the traditional economy, lower investment returns, and higher taxes over the long term. But there's a new economy that gen Y can thrive in, which is online. So many new jobs exist today that our parents would never dream of – like a social media manager or online community manager. A savvy Millennial can get ahead if they focus on the new economy rather than trying to fit into the old one. Finally, one last thing that always bugs me about generation issues and that is the people who think Canada Protection Plan will be raided by a future government to pay for deficits. That's highly unlikely to happen and in fact our Canada Protection Plan is actuarially sound for at least 75 years, according to the latest research. It's not going anywhere."
Conclusion:
Thank you to Robert Brown, Mark Seed and Robb Engen, for all of the great advice! You have touched on a lot of great issues. It's great to know that millennial are starting to ask questions about their financial futures, and that some are reading personal finance books and blogs as well. It is a great first step to be informed and up-to-date on all issues regarding personal finance.
With the distinctive challenges the youth face, such as a lack of job security, new age technology issues such as cyber security, and financial troubles such a the high level of student debt, high housing prices and a stagnant economy, managing personal finance is more important than ever before. Its also refreshing to know that with these challenges the future brings a host of opportunities for innovators to optimize on.
Our personal finance experts's have a lot more great advice to offer on their blogs and in their books. Follow them here:
Mark Seed: https://www.myownadvisor.ca/about-contact/
Robb Engen: https://boomerandecho.com/robb-engen/
Robert Brown: https://www.wealthinglikerabbits.com/the-book//