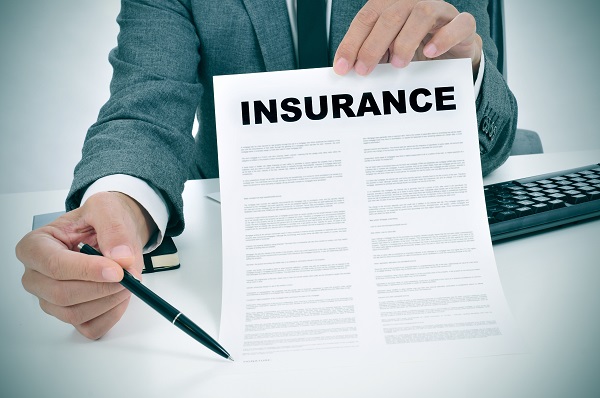 Search 'MIB' on Google and most of the results are related to The Men in Black but that's not exactly the MIB we're talking about. Formerly known as the the Medical Information Bureau, it maybe similar to The Men in Black, because they too are a secretive, non-governmental organization, but rather than keeping track of UFO activity they work to keep track of an individual's insurance underwriting history.
Established in 1902, the MIB Group, Inc. is a not-for-profit, member-owned corporation created to alert member insurance companies of errors, omissions and misrepresentations made in an insurance policy. Today, roughly 750 insurance companies subscribe to its membership.
In simple terms, the MIB's primary service is to provide the life insurance industry with a checking service. Through a shared database, the MIB provides confidential underwriting information to its member companies. The database houses all information from the past about a person's underwriting history. Through that information, insurers are able to identify omissions and concealed facts crucial to the underwriting process.
This prevents previously rejected applicants from filing additional, falsified applications with another insurance company as the MIB will alert the company of the omission though information on its database.
The MIB Group is the only insurance consumer reporting agency in North America, and it operates a database of medical information on individuals who have previously applied for health insurance, life insurance, disability insurance, critical illness insurance, and long-term care insurance.
According to the Federal Trade Commission, MIB member companies account for 99% of individual life insurance policies and 80% of all health and disability insurance policies issued in the United States and Canada.
However, MIB has been the subject of an ongoing controversy since the 1970s. At the root of the concern is the organization's penchant for secrecy. For many years, insurance agencies consulted MIB without telling applicants about files.
In fact, consumers were largely unaware of MIB's existence until 1974, when the Pennsylvania Insurance Commission threatened that all MIB member companies in the state must either disclose their use of MIB consumer files or lose their license to operate in the state of Pennsylvania.
How it works
The MIB allows insurers to work smarter by working together as an information exchange. Companies that are members of the MIB are required to provide any significant underwriting information about morbidity or mortality of a client, to their database. This information then becomes available to other MIB member companies if they receive an application from the same person.
By exchanging underwriting information through the MIB database, insurance companies help each other reduce their individual risks and expand the amount of information they have on a potential client.
The MIB does not collect or store medical records like examination reports, lab test results, physician reports or x-rays. Rather it uses a series of highly confidential codes to represent different medical conditions. These codes are in a format that are only accessible to authorized personnel of the member company to which an individual has applied for insurance. There are codes that signify diabetes, heart problems, and drug use as well as codes that indicate a hazardous lifestyle, such as a dangerous driving record, participation in hazardous sports and aviation activity.
If the information received from the underwriters of both companies does not match up, the MIB creates an alert and informs the insurance company. In this way, the MIB prevents people with significant medical conditions or those who have been repeatedly rejected from omitting their conditions on other applications and possibly getting approved elsewhere. This helps keep the cost of insurance down for insurance companies and for consumers by preventing losses that would occur due to fraud or omissions.
The MIB saves insurance companies in Canada and the U.S. about $1 billion dollars combined yearly by allowing them to assess risks better.
Common Myths about the MIB
With an unlisted telephone number, no publicly available records of its members and a secretive list of codes, the MIB has raised many concerns over the years. Here are a few myths that have evolved over the years.
1.The MIB has a record of all of your information
First of all, not everyone has an MIB Consumer File. To have a file with the MIB, a consumer must have applied for individually underwritten insurance within the past 7 years. Also, that company must be an MIB member.
If you have only held group insurance or your insurance company was not among the over 700 MIB member companies you probably do not have a file with the MIB. Secondly, most MIB codes are not reported on individuals who are in good health and have a safe lifestyle.
2. The MIB can receive my information without my knowledge and consent
A person's health information is not sent to the MIB without an applicant's knowledge or authorization. If a member company wants to use MIB it must provide the applicant with a notice informing them their information is being sent to the MIB, The company must also receive the applicant's signature on a written authorization. Therefore, a member company cannot search MIB or report information to MIB without the applicant's knowledge and authorization.
3. Having a MIB Consumer File makes a person uninsurable
The MIB does not hold records of whether individuals have been rated or declined for insurance. Rather, the MIB's database contains highly confidential codes that signify different medical conditions and other conditions that may make insuring an individual more risky. Again, these codes do not indicate what action a member company took with respect to an application for insurance
The MIB does not report actual details about the person's medical condition or problem. The codes only act as indicators or red flags to alert companies of possible risks. The underwriters from individual insurance companies are also required to continue their research on an individual before accepting or rejecting a claim and cannot make a decision based on an MIB alert alone.
4. MIB makes changing your MIB Consumer File difficult
Many individuals are concerned that the information received by the MIB is set in stone and unchangeable. Therefore, many fear that the MIB may have inaccurate information on file. However the MIB is very committed to its accuracy, so much so that consumers have the full right to access their files to ensure its accuracy. Every year, consumers can request a free copy of their MIB consumer report.
Moreover, if one feels that the information on the MIB consumer report is incomplete or inaccurate, they can request an investigation. More information on that can be found, here. For information on the Medical Insurance Bureau, you can visit the MIB website.