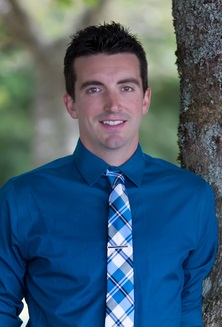 David LeNeveu
Life Insurance Broker at CK Insurance Brokers
1. What Type of Life Insurance do you own?
My wife and I own both Term 20 and Universal Life Insurance (T100 with no overfunding). We are also in the process of purchasing Whole Life to increase our permanent insurance coverage and to provide a safe and reliable "pension" for ourselves when we retire.
2. What factors did you consider when determining the coverage amount?
When I didn't have enough assets, I carried $1,000,000 of term insurance on my life. I did this so that my wife could care for herself and our kids, and put them through college if I died.
3. Do you believe in Life Insurance for Children?
I am 100% for parents insuring their children using a 20 Pay Whole Life Product. I have family with children that were diagnosed with diseases by age 1 that will make them uninsurable moving forward. A whole life product purchased when the children were eligible would have served two purposes: it would have protected their insurability moving forward while providing them with a base amount of insurance; second, it would have provided them with cash values that could be used in addition with or instead of a government RESP. The cash values are flexible and could be used for school or other needs (ie: medical) that may not qualify under RESP plans. The newly approved universal child tax benefit provides families with a great way to protect and invest in their children's future.
4. What is The Biggest Life Insurance mistake people make?
The biggest life insurance mistake that people make is believing that the coverage they have through their job is sufficient. I have advised clients from many walks of life (RCMP, Firefighter, Nurse, Accountant, etc) and not once have I encountered a benefit plan that has provided the client (and their family) with the amount and scope of coverage they needed at the time. Some plans had great "on the job" coverage but lacked proper coverage when they weren't working. I think group benefits are great but they should be used in concert with a properly designed individual plan.
5. Outside of Life Insurance what other types of individual insurance are often over looked?
I believe that disability insurance is often overlooked. A properly designed disability plan can protect your family and your income earning ability.
David is originally from a small ski town named Fernie, BC which is located in southwestern BC. He spent the first 17 years of his life in Fernie before coming to Nanaimo for the first time to play hockey for the Nanaimo Clippers in 2000. The Clippers provided him with the opportunity to play for Cornell University the following year. At Cornell University, he majored in Applied Economics and Management and was an Academic All American. During his time at Cornell, he won the Ivy League and ECAC championships, played in the Frozen Four and for Team Canada at the World Junior Championship in Halifax, winning a silver medal along Marc Andre Fleury and was drafted into the NHL in the second round by the Phoenix Coyotes.

After two years with Cornell, David left to play professional hockey. He have enjoyed a successful 12 year professional career which includes stops in the AHL, KHL (Russia), NHL and Austria. While in Austria, he won the European Trophy, Continental Cup, Austrian Championship, and he represented Team Canada in the Spengler Cup. His time in the NHL included stops with the Phoenix Coyotes, Anaheim Ducks, Columbus Blue Jackets, and most recently as the back up goaltender for the NY Rangers in the 2014 Stanley Cup Finals.