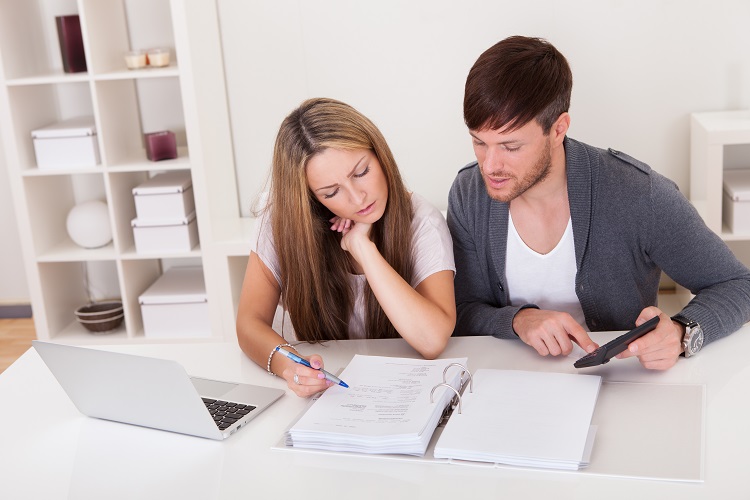 For many Canadians, trying to budget for bills, short-term investments, retirement savings and life in general can be mind boggling and frustrating at times. Proper budgeting requires an ongoing process of fact-finding, setting goals and monitoring progress.
There is a lot for the average Canadian to keep up with when it comes to their personal finances. Luckily, there are online budgeting websites and tools that can help you cut the stress of budgeting down to a minimum.
Here's our list of a few solid tools to get you started: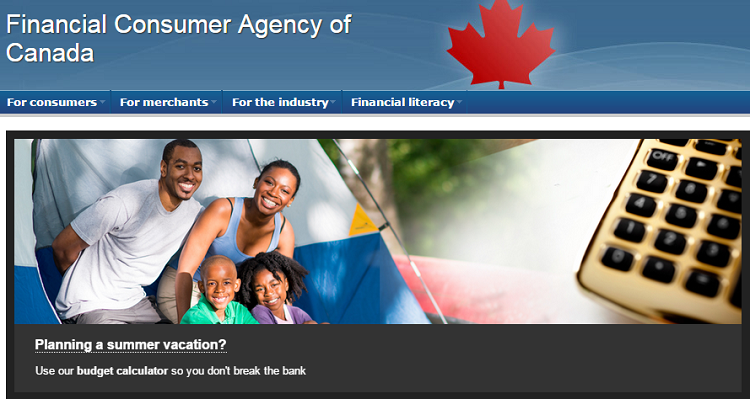 This Financial Consumer Agency of Canada website offers a suite of basic financial planning tools for Canadians to use. Their Budget Calculator gives users a snapshot of where their finance are going.
To use the online budget calculator you just have to enter information about your income, savings and expenses.
The tool will summarize your data, and let you know if you have money left over for investments.
The government website also hosts a Credit Card Selector tool, Credit Card Payment Calculator and Mortgage Calculator tools.
---

This website details the journey of the blog founder, Cait Flanders, and how she paid off $30,000 in debt, created a minimalist lifestyle by giving away 65% of her possessions and went on a shopping ban for one-year.
On her blog, she offers strategies and actionable tips on how to do what she did. She has also created a paid tool, the Mindful Budgeting Program, which consists of 2 PDF files packed with 30-pages of content including many useful templates.
The course includes detailed instructions on how to use the weekly and monthly budget templates.
At $17(USD), the program is reasonably priced for everything you get. This tool has much more to offer than many personal finance books out there, at a similar price point.
Blonde on a Budget's program is perfect for anyone who wants to gain clarity about their personal finances and ultimately save more money.
---

Mint for Canada is a free online budget program, with a phone app, that lets you keep all your financial accounts together and create budgets. It organizes and categorizes your spending and supports all major banks and accounts in Canada – from savings and chequing to retirement accounts.
One really good feature is that it is automated and can tell you how much money you have left for savings after your budget is created.
Since the Mint program knows the scoop about your money, it also gives tips to you save money. It has the ability to analyze financial data and make personal recommendations based on your goals and lifestyle.
It's important to note that the Mint Canada software is free, but they make money from the financial institutions it recommends. For example if they recommend a certain CIBC product and you buy it, they get a commission.
This does not mean their suggestions are not good, just that you have to take them with a grain of salt.
Mint Canada is a great tool for people just starting a budget. It might not be a great fit for experienced budgeteers looking for a new solution, since the software can only obtain up to three months historical data from your financial accounts.
---
Other Tools
When it comes to online budgeting tools, the majority do the same thing – it just boils down to personal preference. Below is a list of other popular tools you can check out.
• Quicken Intuit: Is a paid program that you download that also gives you a free credit report.
• Money Strands: Is a free American public financial management website created after the recession started in 2007.
• Budget Pulse: Is a free online program that offers simple budgeting and tracking features.
Financial freedom is not just about creating a brilliant budget, it also involves lifestyle changes and sticking to them. Albeit, these kinds of life changes may seem confining, they actually bring a certain sense of freedom that is hard to achieve when you don not have spending under control.
If you want to take control of your money, the above list of the best online budgeting tools in Canada can help you start. Try them to see which one you like best. Please feel free to let us know if there are any other good tools worth mentioning in the comments below.