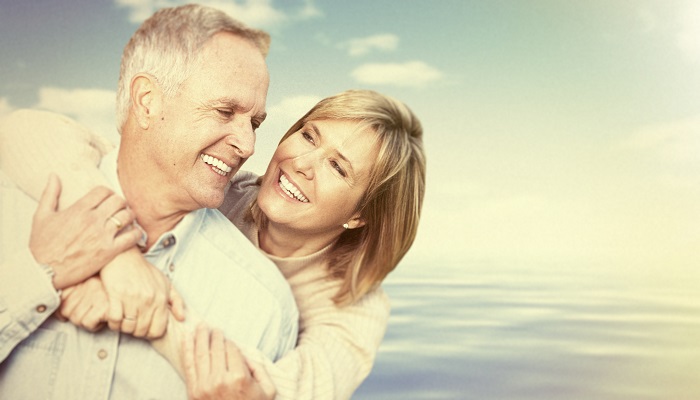 If you have a family, or loved ones that you want to protect in the event of your death, you have probably considered life insurance. There are a myriad of options available including permanent life insurance and term life insurance.
Term life insurance is simple and easy to understand and generally have predictable and very affordable premiums. It can be a great complement to permanent life insurance if that coverage doesn't give you a large enough dollar amount to fulfill your life insurance needs. For example, a permanent policy covers you for life, but you may need more during your middle-age years to protect the cost of a mortgage.
A term policy to cover the life of the mortgage in conjunction with a permanent policy can be beneficial. It can also sometimes be obtained without a medical exam. Below, term life insurance will be discussed in detail and you will be provided some reputable sources for term-to-age-80 life insurance policies.
Term Life Insurance is Easy to Understand
Term life insurance is one of the easiest types of insurance you can get. As the name implies, term insurance is a policy that is valid for a set amount of time.
The term is usually flexible and can range anywhere from 5 to 40 years. If you pass away during the term of the insurance a fixed benefit amount will be released to your beneficiaries.
The policy can be renewed if the term expires; although, the premiums will be lowest if you sign up when you are young and healthy. You will be expected to pay higher premiums each time you renew.
Term Life has Predictable and Affordable Premiums
The main difference between term and permanent life insurance is that with term life insurance the death benefit doesn't build value as the person who is insured ages.
This makes term life insurance incredibly affordable and the premiums are reasonable for most families. The premiums for term life insurance are also more predictable and stable. You know exactly how much will come out of your account each month and can easily incorporate the cost into a budget.
Term Life Insurance is a Great Top Up
If you already have permanent life insurance through your work, term life insurance can be a great supplement to this coverage. You may not have enough life insurance with the plan provided by your employer and you may want your family to be financially secure in the event of your death.
Term Life Insurance Can Be Easy to Obtain
If you are concerned about how you will do on a medical examination, you can find plans that will accept you without one. No physical exam, no blood work, no EKG, no urinalysis test. This can be useful for people with a history of health issues but who still want to protect their families.
There are companies that will help you, and you don't have to go without insurance because of your medical history.
Let's turn to discuss four reputable providers of insurance companies that offer Term-to-age-80 insurance.
Wawanesa's Term-to-age-80 Plan
Wawanesa's LifeStyle Term insurance is available for anyone aged 18-70 and you can apply for a 10, 20, or 30 year term. You can set the benefit up to $1 million. Depending on how much insurance you want, you may have to undergo a physical medical exam including blood work and an EKG.
With this plan you can also add a joint first-to-die clause on their policy in which a beneficiary can receive the death benefit or convert the policy into permanent life insurance for themselves if the co-applicant passes.
Wawanesa also offers a child protection waiver, a disability waiver, and accidental death options than can be added onto a policy.
Industrial Alliance's Term-to-age-80 Plan
Industrial Alliance has three main Term-to-age-80 plans. The first is a Pick a Term option. You can be insured for a term from 10 to 40 years and it helps you cover your financial obligations. This is a great option if you are still paying off a house and other significant debts.
Another option you have with Industrial Alliance is a traditional term life insurance policy for 10 or 20 year terms. This company even offers an Alternative T20 plan which allows applicants life insurance for a term of 20 years with guaranteed acceptance with no medical exam.
All of their plans have premiums that will never increase during the term of the insurance.
SSQ Insurance's Term Plus
Offering policies with terms of 10, 15, 20, 25, 30 and 35 years, SSQ's Term Plus gives you a wider variety of choice. The premiums are guaranteed and the term is renewable every five years without having to provide evidence of insurability.
Also, with evidence of insurability, you can convert your policy to a permanent policy up to age 70. The insurance amount may increase under the guaranteed insurability benefit, and individual, joint and multi-life coverage is available.
For those unsure of if they want a term or permanent policy, this plan gives you the option to choose without switching companies or polices.
Assumption Life's Flex Term
Assumption Life also offers terms of 10, 15, 20, 25, 30 and 35 years and is designed for people ages 18 – 65. If you are seeking a benefit of $249,999 or less, you don't need a medical exam to apply for Assumption Life's Flex Term coverage.
Disability insurance under this plan can provide a monthly disability income up to $3,000. Meanwhile, critical illness coverage maxes out to $25,000.
Benefits from Flex Term may range from $50,000 and $4,000,000. Assumption Life guarantees their Flex Term life and disability premiums, won't increase over time.