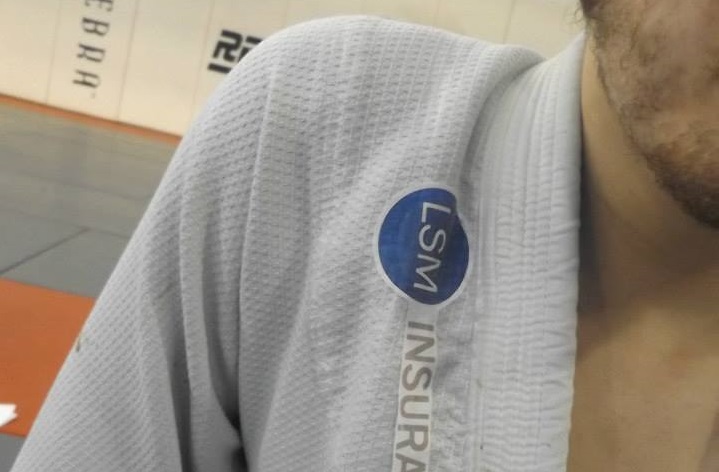 Thanks to our Director of New Business Lorne Marr, a black-belt in Tae-kwon-do, and Syed Raza, our Director of Marketing who trains in Brazilian Jiu-Jitsu (BJJ), we've had the pleasure of sponsoring a couple Mixed Martial Arts (MMA) competitors over the years. But on the weekend of April 25 and 26, LSM took our support of athletes to the next level and participated in something very special.
Aaron Broverman is a founding member of our blogging team – writing our articles, newsletter intros and sometimes managing our social media accounts. He also trains in BJJ, but he does it with a difference.
Aaron has cerebral palsy – a neuromuscular condition that affects his balance, coordination and the spasticity of his muscles. Basically, a lot of the things one would assume you'd need to excel at BJJ, but he does it anyway for three hours a week, every week.
Though Aaron has competed against able-bodied opponents in the past with moderate success, on that April weekend he traveled to the Renzo Gracie Fight Academy in Brooklyn, NY to compete in Grappler's Heart – North America's first jiu-jitsu tournament for competitors with disabilities.
The brainchild of Dr. John Gelber of Fightmedicine.net – a website dedicated to health promotion and injury prevention for MMA fighters – John invited Aaron to help organize Grappler's Heart as a member of the Board of Directors after reading an article Aaron wrote about his jiu-jitsu journey.
After a year and a half of planning, it finally came to fruition even though only half of the over 30 competitors actually showed up. Among them was Gina Hopkins, a fellow board member and the only female competitor who came all the way from Bristol, England to participate. All competitors were divided into divisions based on skill level and disability. Divisions included Upper Extremity Amputee, Lower Extremity Amputee, Spinal Cord Injury, Neuromuscular and Other, which included deaf, blind and developmentally challenged competitors.
Placed in the neuromuscular division, Aaron was fortunate enough to represent his gym Toronto BJJ and the Ribeiro Jiu-Jitsu Association with teammate Stephen Dustan who also has cerebral palsy. The two did extremely well, both making the podium in their division. Stephen lost in the gold medal match to gain a well-earned silver and Aaron was right behind him with a bronze.
The next day, Aaron was fortunate enough to learn new techniques and strategies from some of the world's premiere disabled grapplers, including mma fighters Nick Newell and a first degree brown belt in Judo and a blue belt in BJJ — Matt Marcinek.
As his secondary sponsor, LSM Insurance congratulates Aaron Broverman on his hard work and was extremely honoured to contribute to his expenses during his stay in Brooklyn. Here's to continued success on your Jiu-jitsu journey as you strive for gold at Grappler's Heart next year!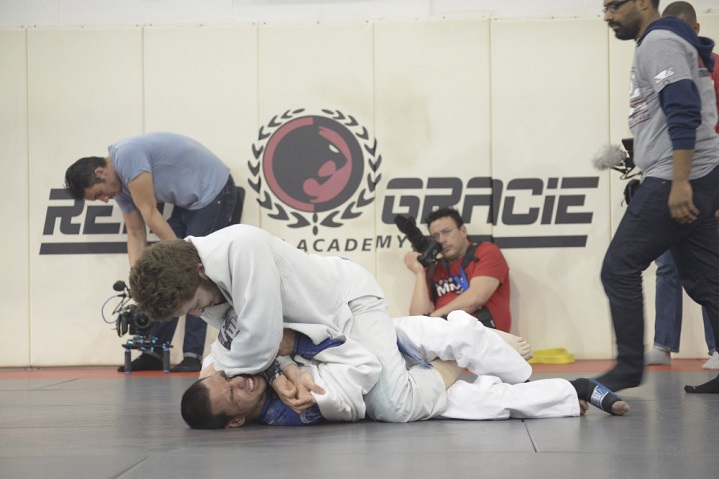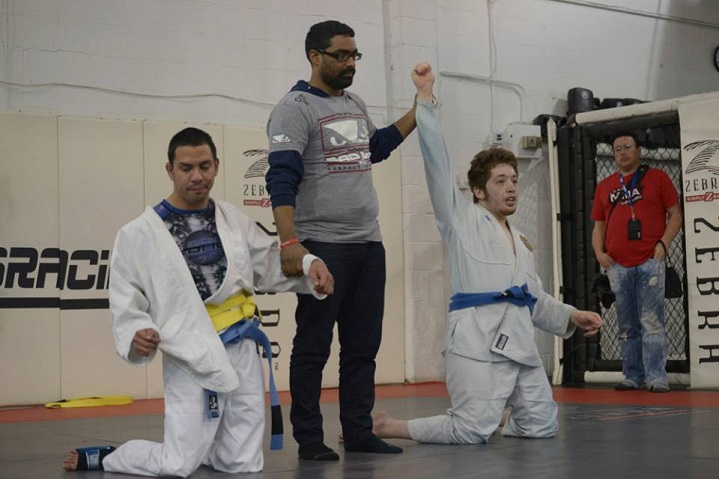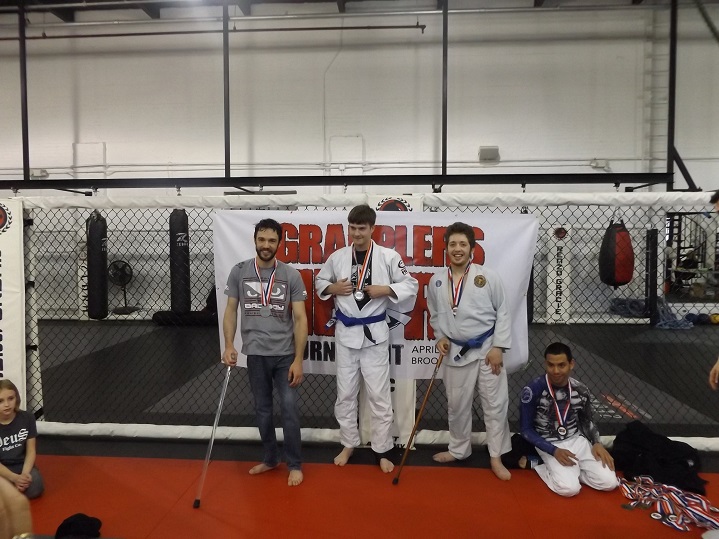 For more information on Aaron Broverman's Brazilian Jiu-Jitsu journey, please read an article he wrote for Fightland.com and for more information on the Grappler's Heart Tournament, go to their website.