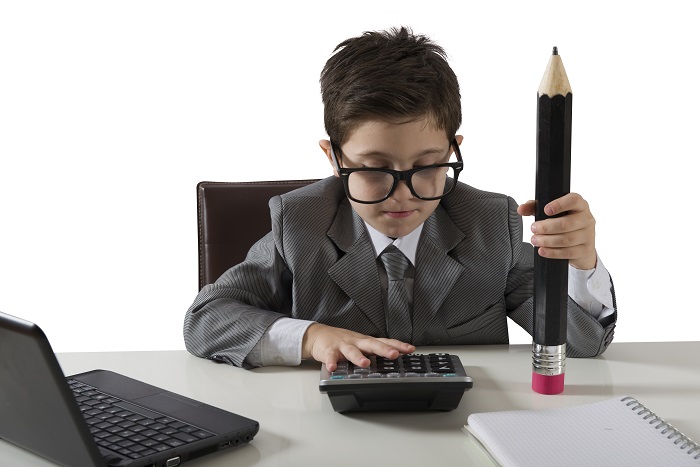 ***UPDATE: A previous version of this post incorrectly covered the U.S. version of the R.F.P. designation (administered by the RFPI). The updates below reflect the Canadian R.F.P. designation (administered by the IAFP). ***
The financial services industry is home to countless advisor designations, which can confuse financial advisors and their clients alike. The same relates to insurance industry and people who are allowed to sell you life insurance.
The process required to earn each designation can be different. Some may require you to complete programs of study, pass exams and gain sufficient experience.
Many of the issuing organizations require their designation holders to adhere to certain standards of practice or even a specific code of ethics.
Financial planners who earn designations are generally considered to have greater level of knowledge and specialization over a non-designated advisor.
Designations vs. Licenses
Designations shouldn't be confused with certificates or licenses. For example, the Life License Qualification Program (LLQP, formerly LLQP) shouldn't be considered as a designation. However, it's worth mentioning because completion of the LLQP is mandatory (by law) for anyone looking to sell life insurance products in Canada (with the exception of Quebec).
The Harmonized Life License Qualification Program (HLLQP), which came into effect on Jan 1st, 2016, consists of four exams each with 20 to 30 multiple choice questions per exam. Examinees are given 75 minutes to complete the test. Courses to prepare for the HLLQP can be taken both in-class and online.
Passing the HLLQP is just the first step to become a credited life insurance sales agent. Once a prospective agent passes their HLLQP and obtains a certificate of completion, they have to apply to their province's insurance council in order to write that province's licensing exam.
With that said, it's important for clients to know what the abbreviations after their advisor's name actually mean. Let's take a look at 10 of the most popular financial service designations.
1. Registered Financial Planner (R.F.P.)
The Registered Financial Planner (R.F.P.) has been a hallmark designation among financial planners since its inception in 1987. This is one of the most prestigious designations a financial planner can earn in Canada.
The accreditation is currently administered by the Institute of Advanced Financial Planners (IAFP), which was established by member R.F.P.s in 2002 after the Canadian Association of Financial Planners merged with the Canadian Association of Insurance and Financial Advisors, to become Advocis.
To be granted the R.F.P designation, a financial planner must submit a high-quality, comprehensive financial plan subject to peer review and successfully complete an exam testing their knowledge and experience in financial planning. After the designation is granted, financial planners must complete annual requirements to maintain their R.F.P. status. These requirements include completing 30 hours of continuing education credits which cover at least 3 different disciplines, at least one being Professional Ethics.  
The R.F.P. also must have been actively engaged in financial planning for the at least 3 years and must stay compliant with the IAFP's Code of Ethics and Professional Standards of Practice for R.F.P.s to keep their designation in good standing. A distinguishing characteristic of R.F.P.s is that their primary vocation must be that of a financial planner, as opposed to many of the other financial planner designations which typically allow for the planner to practice financial planning as a side business.
Before R.F.P.s provide financial planning services to their clients, they are required to follow a six-step financial planning process outlined by the IAFP. Another impressive practice of R.F.P.s, is that they will provide a written letter of engagement to prospective clients that discloses compensation options, so consumers are clearly aware of how their financial planner is being paid.
2. Personal Finance Planner (PFP)
A Personal Finance Planner (PFP) is qualified to help clients manage their wealth and maximize their assets. This designation is typically sought after by advisors in the banking sector.
Industry professionals with the PFP designation usually have a strong understanding of insurance, real estate management and business income management. Like the designation's name implies, a personal finance planner often works one-on-one with a client and offers personalized plans.
In order to obtain a PFP certification, you have to complete either the "Canadian Securities Course (CSC)" or the "Investment Funds in Canada (IFC)" course. After that, students must complete the two required Personal Financial Planning courses and then pass a final certification evaluation.
3. Certified Financial Planner (CFP)
A Certified Financial Planner (CFP) is generally considered to be one of the top designations that a financial planner can earn. It is also usually pursued by individuals in legal, tax and investment professions. Many individuals with RFP credentials also end up attempting to acquire the CFP designation later on in their careers.
A financial planner with a CFP designation is qualified to advise clients regarding their investments, taxes, estates, insurance and retirement planning.
Obtaining a CFP certification isn't easy. Applicants must successfully complete the required pre-requisite courses and a rigorous exam process.
4. Chartered Life Underwriter (CLU)
The Chartered Life Underwriter (CLU) is a designation usually pursued by agents who sell life insurance products.
Candidates interested in obtaining the CLU certification must complete a course curriculum that includes subjects such as insurance planning, life insurance law, individual life insurance, fundamentals of estate planning and planning for business owners.
Unlike most of the other designations on this list, there is no final comprehensive exam required and completing the necessary courses is the only stipulation to receiving CLU credentials.
5. Certified Health Insurance Specialist (CHS)
The CHS designation is the only one in Canada concentrated on living benefits and health insurance-related plans.
The CHS designation was developed by the Institute for Advanced Financial Education (IAFE) to help licensed agents better advise their clients on every area of health insurance and living benefits.
Products such as Individual and Group Health Insurance, Disability Insurance, Travel Medical Insurance, Long-Term Care Insurance and Critical Illness fall under this category.
6. Financial Risk Management (FRM)
Dealing with finances can often involve a lot of risk. That's why many clients looking for financial services want to deal with an individual who is well aware of the risks in the industry. This is where the Financial Risk Management (FRM) designation comes in handy.
Financial industry professionals, who have FRM credentials, know how to manage credit risk, market risk, liquidity risk and other market related financial risks. They have advanced knowledge about the state of the industry and know what the safest approach is.
In order to obtain the FRM designation, applicants must pass two comprehensive exams and have a minimum of 2 years of work experience in financial risk management or a related field such as portfolio management and auditing.
7. Chartered Insurance Professional (CIP)
Earning a Chartered Insurance Professional (CIP) is typically a starting point for anyone looking to start a career in the insurance industry as a broker, agent, underwriter, adjuster or risk manager.
A CIP program provides general and technical knowledge relating to the Canadian property and casualty (P&C) insurance industry. It is considered to be the national standard for professionalism, expertise and leadership in the P&C sector.
In order to obtain a CIP, an applicant has to complete 10 courses out of a selection of 30 courses. One year of industry experience is also required to earn the designation.
8. Chartered Financial Analyst (CFA)
The Chartered Financial Analyst (CFA) is one of the most respected designations in the financial services industry and is globally recognized by employers, investors and financial institutions.
An individual with CFA credentials is considered to be an expert in portfolio management, investment analysis, derivatives, accounting principles and other fundamentals of global markets.
In order to qualify for the CFA designation, a person must complete the required curriculum and write three separate levels of exams. Applicants must also have at least 4 years of work experience or a combination of work and education experience in order to be eligible.
9. Certified Credit Professional (CCP)
The Certified Credit Professional (CCP) program is designed to provide its students with the skills required to assume a leadership role in the area of credit management.
During their training, CCP applicants learn about managing a credit department, managing credit with information technology and the Canadian Credit Law.
In order to obtain the CCP designation, applicants must successfully pass 8 assigned courses (each course concludes with a final exam) and amass at least 5 years of related work experience.
10. Chartered Investment Manager (CIM)
A Chartered Investment Manager (CIM) is trained to figure out what the best investments are for a certain client, how to manage wealth from an investment sense and how to read market and economic conditions.
Many professionals with CIM credentials start off as basic portfolio planners in order to complete the two years of work experience required to be eligible for the CIP program. After enrolling, applicants must complete the assigned curriculum in order to achieve the designation.