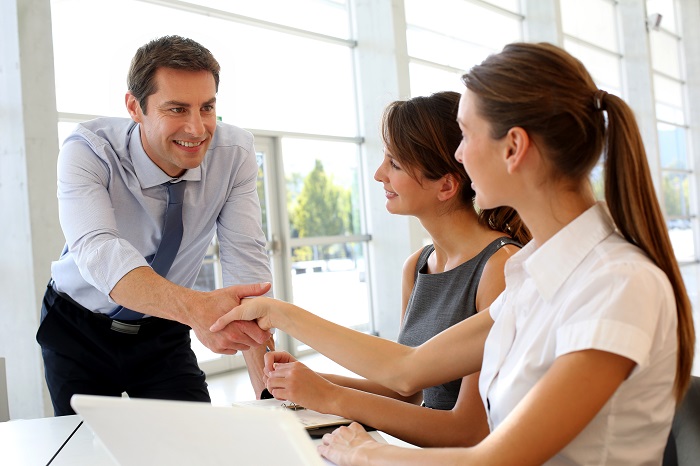 If you are thinking about applying for a life insurance policy, there are a lot of options out there. If you want to make an informed decision, research what you can and then talk to a financial planner or life insurance broker.
To give you a basic idea of the various schools-of-thought when it comes to life insurance, here are some valuable tips from 10 real personal finance experts. No joke!
1. Don't Avoid Buying Life Insurance
The first step to getting the right life insurance policy is to stop procrastinating and go to an advisor to talk to them about your options, says Barry Choi. He mentions that a lot of Canadians don't want to talk about life insurance because of the connection with facing the possibility of accidents or their own death. No one wants to think about death all the time, but it's smart to talk about your life insurance needs and be prepared for whatever life has in store.
2. Fill Out Paperwork Accurately
Ellen Roseman suggests anyone taking out life insurance to make sure that they fill out all of their paperwork accurately. It's a good idea to fill out the paperwork with your medical records in front of you to make sure your application is correct. You may not have omitted a medical issue out of intent to deceive; you may simply have forgotten that you had a health issue many years ago. You don't want any surprises when you go to file a claim down the road. The insurance company can deny you the money if they find undeclared medical problems.
3. Be Weary Of Permanent Life Insurance Investment Returns
The Frugal Trader at Milliondollarjourney.com believes that Whole and Universal life policies will typically provide a lower-than-average return on the investment portion of the premium. He raises some good points. Before diving into permanent life insurance make sure you are aware of your other options, such as buying term life insurance to cover your immediate needs and investing the rest on your own.
4. Calculate How Much Insurance You Need
Sometimes you are offered group life insurance at work and you may not be sure if you need to purchase more to be fully covered. Sheryl Smolkin and financial planner Rona Birenbaum provide a formula to assess your life insurance needs. The formula is this: "The insurance coverage you need = total outstanding debts + funeral costs + education funding for children + (annual cash flow needed by the survivor to remain debt free x number of years cash flow is required.)"
5. Calculate the Return on Your Life Insurance
Bruce Sellery suggests that you should crunch some numbers and determine if buying life insurance is truly worth it when you are older. He says that in some cases you could possibly save more by putting the amount of the premium into a tax free savings account to go to your family should something happen to you.
6. When You Shouldn't Buy Life Insurance
Robb Engen recommends some situations in which you should never buy life insurance. You should avoid buying life insurance when you're young-unless you really need it. You shouldn't consider this an "investment." When you feel pressured because of your health, continue to look around for the right policy. Moreover, you should have a higher base amount of your policy instead of buying expensive double indemnity insurance. You should also avoid buying life insurance simply because the company is well-known.
7. Ask Questions
You should ask lots of questions about your policy, according to Melissa Leong. It's very important that before you buy a life insurance policy you know about your adviser's experience in the industry and that you fully understand the terms. You should know the type and amount of insurance and how long the coverage should last. You should also know if your policy is convertible or permanent.
8. Factors that Will Cause Your Life Insurance Application to be Declined
Martin Malinski & A. Fox discuss some of the major reasons why your application for life insurance may be declined. They state that having a chronic or serious medical issues such as: obesity, stroke, heart attack, diabetes, cancer, Parkinson's, Lupus, HIV/AIDS, MS, ALS, Crohn's/colitis, even heart, kidney or liver disease can result in your application being denied. Other factors that may impact the approval of your application or cost of you policy is if you have a dangerous job, participate in risky hobbies, if you travel to unstable regions of the world or you have or currently have any addiction to alcohol or drugs.
9. The Biggest Mistake People Make With Life Insurance
Alan Whitton (a.k.a Big Cajun Man) says that the biggest mistake people make when buying life insurance is neglecting term life insurance and buying whole life insurance. Remember that insurance is primarily not an investment; it's meant to protect your family in the event of an accident or death.
10. Keep An Open Mind When It Comes To Life Insurance Strategies
Jon Chevreau on Get Smarter About Money offers up a nice tip for people with aging parents or in-laws. Taking out a life insurance policy on the life of a parent could be a tax-effective way to create a source of income at their inevitable death. As grim as it may be, this could be a smart financial move for children to consider.