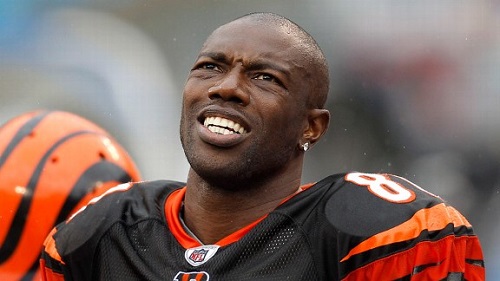 Professional athletes often end up earning millions of dollars during their careers. But, despite that kind of income, many of these athletes quickly go bankrupt once their playing days are behind them. While it may sound hard to believe, this happens more often than you might think.
Financial mismanagement is the biggest reason for this reversal of fortunes. Many of these athletes who go broke have often come up from a lower to middle class background and don't have much experience handling the vast sums of money they're earning. These people often don't hire qualified financial advisors and are quickly misled by outside influences into squandering their wealth.
Some players also overestimate their income and don't realize that they'll have to use the earnings from their playing career for the rest of their life. An athlete's income severely declines once they retire. Many of them are not highly educated and do not have the skills required to get another well-paying job in order to support their exorbitant lifestyle.
Let's take a look at six athletes who couldn't handle their finances and went bankrupt despite earning millions of dollars over their career.
Mike Tyson, Boxer.
During the height of his career, Mike Tyson was the best heavyweight boxer on the planet and became a household name after he simultaneously held the WBA, WBC and IBF titles.
Despite earning as much as $30 million per fight and more than $300 million over his career, Tyson declared bankruptcy in 2003 after he was unable to pay the taxes he owed to the Internal Revenue Agency (IRS).
In a tell-all book titled Undisputed Truth that he released in 2013, Tyson admitted that he had blown most of his money on drugs, parties, jewelry and cars. The former boxer also went through two divorces, losing millions of dollars in cash and other assets in each divorce settlement case.
These days, Tyson occasionally acts out small roles in movies and performs a one-man stage show in order to earn a living.
Jack Johnson, Hockey Player.
Jack Johnson's case is a bit unique considering that he's in the midst of his playing career and is set to earn $5 million this year after signing a seven-year, $30.5 million deal with the Los Angeles Kings in 2011.
But, the 27-year-old Johnson still found himself having to declaring bankruptcy in 2014. In the bankruptcy filing, Johnson claimed assets worth "less than $50,000" and debts of more than "$10 million".
The saddest part about Johnson's story is that he wasn't even directly responsible for his misfortunes. The hockey player's parents—who had power of attorney over their son's finances—used Johnson's earnings to purchase cars, houses and other luxury items. They even used his future income as guarantees in order to take out high-interest loans which were never repaid and ended up defaulting.
Johnson has since taken back control of his own finances, hired a new group of advisors and cut off all contact with his parents. His story is a solemn reminder that sometimes even the people who are supposed to have your best interests at heart can lead you astray.
Curt Schilling, Baseball Player.
A six-time All-Star and four-time World Series champion, Curt Schilling etched his name in baseball lore after he pitched in (and won) Game 6 of the 2004 American League Championship Series with a torn tendon sheath in his ankle that left his sock bloodied.
Unfortunately for Schilling, his off-the-field exploits have been less memorable. Following his retirement from baseball, Schilling invested most of the $50 million he had earned during his career into his video game development company called 38 Studios. The company further borrowed $75 million from the State of Rhode Island.
38 Studios' first video game didn't do well commercially and the company declared bankruptcy soon after. It also failed to repay its loan or even fully compensate its employees. Schilling lost his entire investment and was even forced to sell off some of his personal assets in order to cover his debts. This included his bloody sock from 2004.
Allen Iverson, Basketball Player.
Allen Iverson was easily one of the most well-known players in the NBA during the peak of his career. The 11-time All-Star with his trademark tattoos and cornrows has also been credited with popularizing basketball among a whole new generation of fans.
During his career, Iverson earned a whopping $154 million just from basketball salaries alone. He's also estimated to have earned as much $50 million from his endorsement deal with Reebok.
Despite those earnings, Iverson is bankrupt today, famously shouting "I don't even have money for a cheeseburger" during a divorce proceeding against his wife in 2012.
Iverson was famous for travelling with an entourage of up to 50 people during his playing days. He bought those same people expensive cars, jewelry and other luxurious gifts. Iverson was also a serious, albeit unsuccessful, gambler. He's known to have spent as much as $1 million during a single evening in a casino. 
Luckily for Iverson, $30 million of the money owed to him by Reebok was locked away in a trust fund which he cannot access until he turns 55 years old. All that money won't go to Iverson though, as his wife will automatically get $15 million as part of their divorce settlement and his many creditors must be repaid.
Terrell Owens, Football Player.
One of the best wide receivers of his era, Terrell Owens played 15 seasons in the NFL and earned as much as $80 million along the way.
A combination of reckless spending and finance mismanagement has led to Owens being completely bankrupt today and having a net worth of zero. He has claimed that his financial advisors used his assets to make risky and highly leveraged investments without his knowledge. Those investments mainly consisted of properties in the United States that all declined in value when the 2008 recession hit the country.
Not helping matters is the fact that Owens has children with four different women and has to make child support and mortgage payments to each woman. This is estimated to have cost Owens as much as $120,000 a month.
Owens' bankruptcy should serve as a cautionary tale to athletes that blindly put control of all their assets in the hands of financial advisors and don't pay attention to the investments being made under their name.
Darryl Strawberry, Baseball Player.
Darryl Strawberry was a baseball player best known for his time with the New York Mets. He was an eight-time All-Star and won four World Series championships throughout his career.
Off the field, though, Strawberry wasn't as successful. He struggled with substance abuse and went through a failed marriage, losing most of the $30 million he had made over his career in the process.
The Mets actually still owe Strawberry $1.28 million over 223 monthly payments. But that money was confiscated by the IRS after Strawberry failed to pay his taxes. The IRS is selling off the rights to collect that money in an auction to be held on January 20. So if you're interested in collecting a piece of Strawberry's income, consider bidding in this auction.