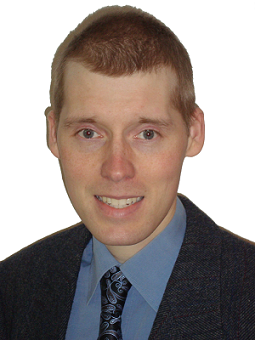 Sean Cooper 
Pension Analyst and Financial Journalist
1. What Type of Critical Insurance do you own?
Like a lot of companies, my employer offers optional critical illness insurance. I'm able to take advantage of low group rates. I can apply for up to $200,000 in coverage. My plan covers 25 critical illnesses, including blindness, cancer, heart attack, kidney failure and stroke.
2. What factors did you consider when determining the coverage amount?
I decided against buying critical illness insurance. Besides my mortgage, which I plan to pay off before age 31, I am debt-free – I don't have any car payments, credit card debt, or student loans to worry about. With my mortgage paid off, I will have achieved financial independence. If I were to become critically ill, my emergency fund with six months' living expenses and my passive streams of income like rental income would help pay the bills. My parents could also help look after me while I'm recovering.
3. Do you think people underestimate the importance of Critical Illness insurance and if so why?
Yes, definitely. I wrote a blog, Should You Get Critical Illness Insurance?, for RateSupermarket on the importance of critical illness insurance. While some people know about disability insurance, even fewer know about critical illness.
Here's a static that will shock you:  45 per cent of men and 40 per cent of women will develop cancer during their lifetimes, according to the Canadian Cancer Society. Without critical illness insurance, your family could struggle to pay the bills while you're in the hospital recovering. Critical illness insurance lets you can concentrate on your personal health without worrying about your financial health.
4. What are some limitations or exclusions should people watch out for?
Not all critical illness insurance policies are created equal. Take the time to read the fine print of your policy and see how many illnesses are covered. The coverage is typically limited for group plans offered by your employer. If you're not happy with your group plan, you might consider buying an individual plan, which covers up to 25 illnesses.
5. If you had to choose between Critical Illness and Life Insurance which one would you choose and why?
I consider critical illness a nice-to-have. If you suffer a heart attack or stroke, it can give you the financial support you need until you fully recover. For anyone with a spouse or dependents, life insurance is a must-have. If you're the breadwinner of your family, you shouldn't think twice about life insurance. Your family may be able to get by without critical illness insurance, but without adequate life insurance your family could find itself struggling to cover household expenses. 
Sean Cooper is a pension analyst at a global pension consulting firm by day and a financial journalist and personal finance expert by night. He is a first-time homebuyer and landlord passionate about real estate. He was inspired by Income Property's Scott McGillivray to live in the basement and rent out the upstairs of his house. He is well on his way to reaching his stretch goal of mortgage freedom by age 31.  He is on Twitter @SeanCooperWrite. You can request his services and read his blog on his personal website https://seancooperwriter.com.