Sheryl Smolkin | Journalist, Retirement Redux

 
Sheryl Smolkin
Journalist, Retirement Redux
1) What Type of Life Insurance do you own?
My workplace life insurance which was twice my salary ended when I retired at age 54 from my corporate job. I have continued to pay for a $15,000 policy available as part of my retirement package. My husband's workplace coverage is similar and will also end when he retires. We have sufficient assets at this stage and a paid-up house so we do not view life insurance as a priority.
2) What factors did you consider when determining the coverage amount?
Probably we did not put enough thought into the amount of life insurance we needed as we raised our family. We simply accepted that the coverage at work was sufficient. We also did not have mortgage insurance. I guess we were lucky that it all worked out.
3) Do you believe in life insurance for children?
No. We had RESPs for both children.
4) What is the biggest life insurance mistake people make?
I think that people who fudge their medical questionnaires or do not disclose information about pre-existing conditions are just asking for trouble. Another BIG mistake is when people forget to change their beneficiaries in the case of divorce. It's an invitation for future litigation when your ex and your new spouse claim the benefits on your death. Finally, never buy mortgage insurance for a whole bunch of reasons, including the fact that the premiums on mortgage insurance stay the same throughout the term (five years, for example), but the payout, if there is one, shrinks with the mortgage.
5) Outside of life insurance, what other types of individual insurance
are often overlooked?
Many people think that OHIP pays for everything. In fact, if you do not have workplace coverage you will have to pay for your own drugs, dental bills, physiotherapy etc. Particularly when you have a family or you are retiring, supplementary health coverage is vital. And of course, disability coverage is a must, particularly for the self-employed or independent business people.
Sheryl Smolkin is a retired pension lawyer who over the last 10 years has developed an "encore career" as a freelance journalist writing about pensions, benefits and workplace issues. For three years she blogged on moneyville and wrote a column called At Work for the Toronto Star. "Real retirement" is getting closer, but Sheryl is still trying to figure out what that means for her. Her new blog RetirementRedux: Reinventing Retirement is part of her transition to "life after work."
LM00LM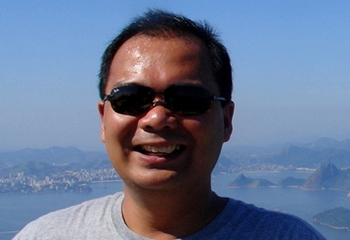 Jack Bendahan of LSM Insurance helped me with two insurance policies. He then even...
1 of 85
Dags Marasigan, PMP
Read more