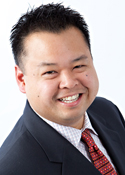 Jim Yih
Blogger, Fee-Only Advisor, Best-Selling Author – RetireHappy.ca
1. What Type of life insurance do you own?
I own term insurance to fund a shareholders agreement and key man insurance. My business partners will get the business and my wife will get the value of the shares in cash.
I also own a whole life and a universal life policy that I bought back in 1992, when I first came into the business. My whole life policy has performed the best and, in retrospect, I wish I would have bought more. I also own a little more term insurance personally. I recently bought a critical illness policy as well.
2. What factors did you consider when determining the coverage amount?
I was single with no kids when I purchased the whole life and the universal life policies, so it was more of a forward thinking move. Again, I wish I would have bought more back then. The term insurance for business purposes was based on valuations and our shareholders' agreement. We purchase more than we needed to accommodate growth in the business for the next five to ten years.
The personal term insurance was bought before the term insurance for the business mostly for income replacement and debt. I'm at the point where I probably don't need the extra term insurance held personally, but I am reluctant to cancel it yet.
3. Do you believe in life insurance for children?
I have not really believed in life insurance for children in the past, but because of the performance of my whole life policy, I have thought about purchasing some whole life plans for my kids. They are really young and I've got other priorities at the moment, so it has not been urgent. I think it's okay to purchase life insurance on the kids if you have adequate coverage on yourself and you have lots of excess income, or assets, but it's certainly not necessary.
4. What is the biggest life insurance mistake people make?
Not having enough coverage and buying insurance that uses post-claim underwriting.
5. Outside of life insurance, what other types of individual insurance are often overlooked?
Critical illness plans appear expensive, but people should consider them, given the high rate of illness incidents. I bought a plan myself.
Jim Yih was a full-time retirement planning specialist until 2007 when he sold his business and dedicated the rest of his life to focusing on financial education in the workplace. He supplements ordinary group retirement plans with education programs and other value-added services. Yih is also a best-selling author of books like Mutual Fundamentals and his financial blog Retire Happy was rated #1 by The Globe and Mail.
LM00LM